Utah Becomes the 33rd State to Legalize Medical Marijuana
The initiative's success is especially striking given the Mormon church's opposition.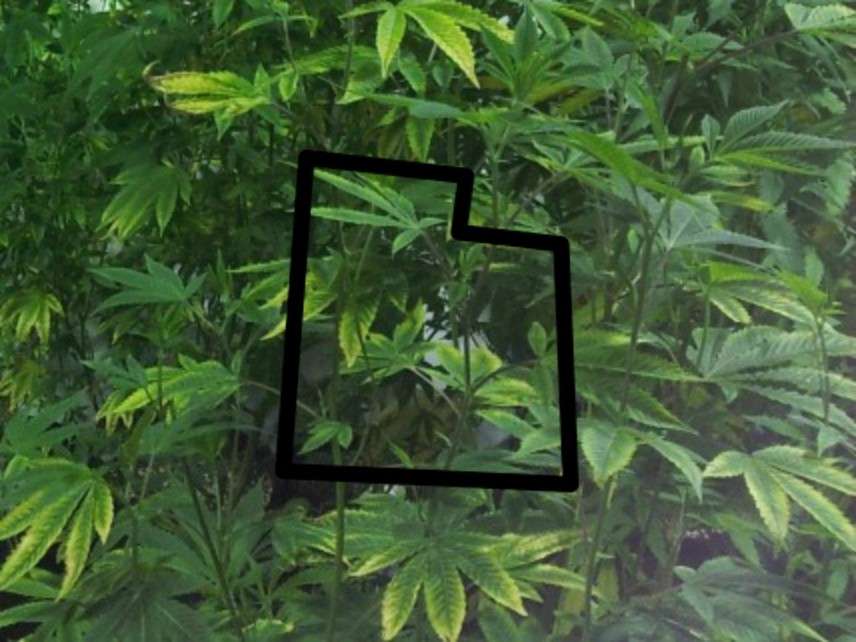 On Tuesday voters in Utah approved a ballot measure that allows patients to use marijuana as a medicine if their doctors approve it. Proposition 2, which was favored by 54 percent of voters with two-thirds of precincts reporting, makes Utah the 33rd state to allow medical use of cannabis.
Proposition 2 authorizes the production and distribution of marijuana for patients with qualifying conditions and recommendations from their doctors. The Utah Department of Health is supposed to start issuing medical marijuana cards to patients by March 1, 2020. Dispensaries will initially be capped at 15 statewide. As of 2021, state-approved patients will be allowed to grow up to six plants at home if they do not live within 100 miles of a licensed dispensary.
The specifically identified qualifying conditions are cancer, HIV or AIDS, Alzheimer's disease, amytrophic lateral sclerosis, cachexia or other wasting diseases, nausea or malnutrition associated with chronic disease, gastrointestinal disorders such as Crohn's disease and ulcerative colitis, epilepsy or other seizure disorders, multiple sclerosis or other conditions causing muscle spasms, post-traumatic stress disorder, autism, "any rare condition or disease affecting less than 200,000 individuals in the U.S.," and "chronic or debilitating pain if a physician determines that the individual is at risk of becoming dependent on or overdosing on opiate pain medication or is otherwise unable to use opiates." The Department of Health can add conditions to the list based on the recommendations of a Compassionate Use Board.
Under Proposition 2, Medical marijuana cardholders will be allowed to buy up to two ounces of buds (or other marijuana products containing no more than 10 grams of THC or cannabidiol) every two weeks. They will not be allowed to smoke marijuana, but vaping and edibles are OK. Medical marijuana is exempt from state and local sales taxes.
Utah is the third red state to legalize medical marijuana this year, following Oklahoma, where an initiative passed last June, and Missouri, where voters approved one earlier on Tuesday. The success of the Utah measure is especially striking because it was opposed by the Church of Jesus Christ of Latter-day Saints, which deemed the rules too loose. About 63 percent of Utah residents were LDS members as of 2014.
The Salt Lake Tribune reports that "state legislators are expected to overwrite Prop 2," a prospect welcomed by the LDS church. "Our expectation is that prompt legislative action will address the shortfalls of the initiative," Marty Stephens, the church's director of community and government relations, said in a press release. "The legislative alternative is better public policy and has broad support among Utahns."