Michigan Becomes the 10th State to Legalize Recreational Marijuana
It is the first state in the Midwest to allow nonmedical use.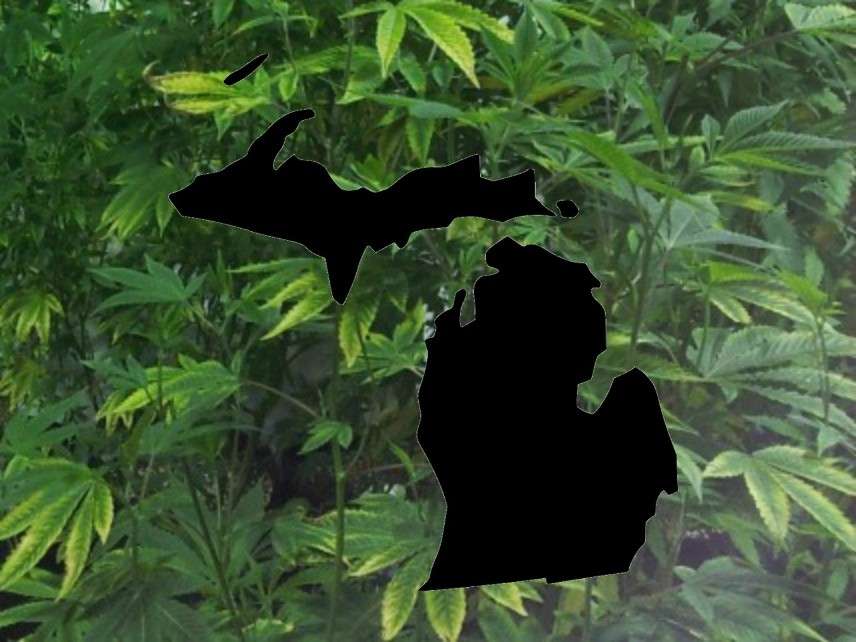 Michigan just became the 10th state, and the first in the Midwest, to legalize the recreational use of marijuana. On Tuesday, the state's Marijuana Legalization Initiative, a.k.a. Proposal 1, was favored by 57 percent of voters with two-thirds of precincts reporting.
Proposal 1 allows adults 21 or older to possess 2.5 ounces or less of marijuana in public, transfer that amount to other adults "without remuneration," possess up to 10 ounces at home, and grow up to 12 plants for personal consumption. The initiative charges the Michigan Department of Licensing and Regulatory Affairs with creating a licensing system for commercial production and distribution, subject to a 10 percent tax on retail sales. The department can issue special licenses allowing on-site consumption, subject to local approval. Municipalities can choose to ban or restrict marijuana businesses within their borders.
The initiative takes effect 10 days after the vote is certified, which usually happens about three weeks after the election. The provisions related to personal consumption therefore should take effect in early December. The licensing authority is required to start accepting applications from would-be marijuana merchants with a year of that date, meaning that legal sales might begin sometime in 2020.
Medical marijuana has been legal in Michigan since 2008, when 63 percent of voters approved it. Michigan joins nine states in legalizing recreational use: Alaska, California, Colorado, Maine, Massachusetts, Nevada, Oregon, Vermont, and Washington. All but Vermont legalized commercial production and distribution, although licensing is still pending in Maine. Vermont, like Washington, D.C., allows possession, home cultivation, and noncommercial transfers.
"Western and Northeastern states have led the way on legalizing marijuana, but the victory in Michigan powerfully demonstrates the national reach of this movement," Maria McFarland Sánchez-Moreno, executive director of the Drug Policy Alliance, said in a press release. "With such overwhelming public support for marijuana legalization, even including majorities of Republicans and older Americans, there's only so long that the federal government can continue to hold out."