Midterm Voters Punished Anti-Kavanaugh Democrats
But pro-Kavanaugh Joe Manchin was spared.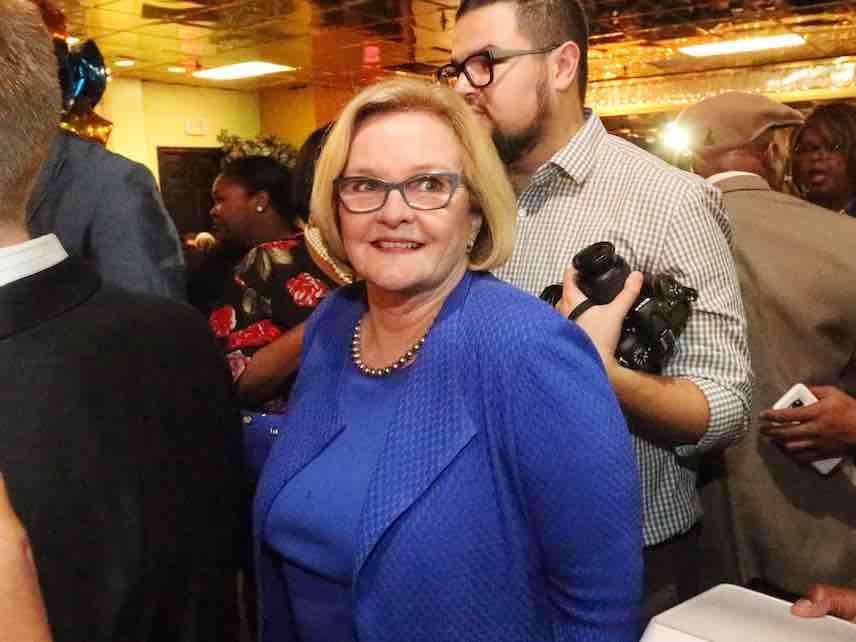 The four Democratic senators facing competitive races who voted against Supreme Court Justice Brett Kavanaugh lost their seats in Tuesday's midterm elections, while the sole Democratic senator who supported the judge—West Virginia's Joe Manchin—claimed victory.
Indiana's Joe Donnelly, Missouri's Claire McCaskill, North Dakota's Heidi Heitkamp, and Florida's Bill Nelson all lost their re-election bids.
In North Dakota, voters who were especially concerned about the Kavanaugh proceedings—which featured a dramatic series of late-breaking sexual assault allegations, at least two of which now seem highly questionable—voted GOP by a two-to-one margin, according to the Associated Press.
Michael Avenatti, who first gained fame as the attorney of alleged Trump mistress Stormy Daniels, also represented Julie Swetnick, who accused Kavanaugh of participating in serial sexual assault and drugging young women at house parties. The sheer ludicrousness of the charge, coupled with the fact that Swetnick repeatedly contradicted her story, likely provided cover for swing vote Sen. Susan Collins (R–Maine) to confirm Kavanaugh. Sen. John Kennedy (R–La.) told MSNBC, "I think this process changed dramatically when Mr. Avenatti entered the picture. I think a lot of people, including many of my Democratic colleagues, felt like we had gotten into the foothills of preposterous."
Between Kavanaugh's confirmation and Republican dominance in the Senate, Avenatti is the gift that keeps on giving for the right.