Despite Donald Trump Jr. Retweet, Libertarian Senate Candidate Rick Breckenridge Did Not Drop Out
Montana L.P. candidate Rick Breckenridge says he was misinterpreted by a reporter.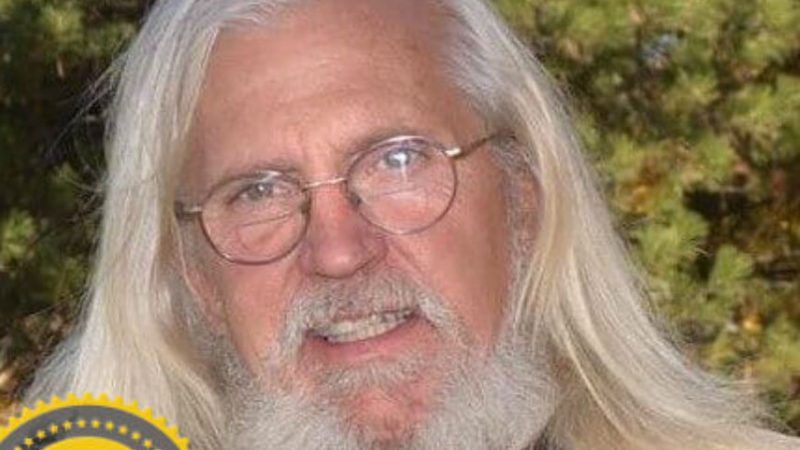 Donald Trump Jr. retweeted a tweet this morning saying that Libertarian Party Senate candidate Rick Breckenridge of Montana had dropped out and endorsed Republican challenger Matt Rosendale to unseat Democratic incumbent Sen. Jon Tester.
This is huge news in #Montana. This is Conservatives (Republicans & Libertarians) finally working together to promote liberty and the conservative principals that have allowed us to do so much over the last allow years. Vote for @MattForMontana. #mtsen #mt https://t.co/QZE8QWbTFw

— Donald Trump Jr. (@DonaldJTrumpJr) October 31, 2018
If this were true, it would have been pretty significant. The Libertarian Breckenridge has been polled beating the spread between the nearly evenly matched major party contenders. Indeed, in 2012 a different L.P. candidate did beat that spread between Tester and losing Republican Denny Rehberg.
But as Breckenridge clarified in a phone interview this morning, it is not true. The reporter on the original tweet misunderstood the meaning of Breckenridge declaring he had more trust in Rosendale on a particular issue bugging him this week: the use of political "dark money" to send anonymous mailers; in this particular case, one slamming Rosendale for wanting "to use drones and patrols to spy on our private lives," while seeming to endorse Breckenridge as "a true conservative" who "opposes government intrusion into Montanans private lives."
"No, I am not dropping out" Breckenridge says, though he grants he used the word "endorse" to reporters regarding Rosendale over Tester, but only on the issue of rooting out dark money, which this anonymous mailer has now made personal to him.
"I live here, these people are my neighbors, people I have to do business with." Breckenridge says he doesn't want voters thinking he actually supported something he sees as an unsavory direct public attack on his political opponents, neither of whom he views as an enemy, and both of whom he agrees with on certain issues.
Breckenridge admits that he is likely to only get 2-3 percent of the vote, but he's proud of how much traction he's gotten, despite having raised, he says, only around $3,000 in campaign funds.
But he stresses this morning he is still running and wants people to vote for him. "I did not say 'do not vote for me, vote for Matt.' I'm a Libertarian through and through, I'm not a Republican. I'm not going to be campaigning for [Rosendale], won't be on stage with" him. He characterizes his statement about Rosendale regarding dark money as "an issue bigger than my candidacy, and I had to do something from a citizen standpoint."
He says he's known Rosendale and his family for over 10 years and appreciates his character, but "I'm for liberty and the cause of liberty." Breckenridge says he agrees with Tester on the Fourth Amendment and the Kavanaugh Supeme Court appointment (Tester was opposed to Kavanaugh's appointment and confirmation), and he disagrees with both men on the border wall (Tester and Rosendale are both for it). He also notes, regarding the anonymous pamphlet that tried to paint the Libertarian as a "true conservative," that he's "very socially liberal."
Breckenridge is proud that his presence and polling in the race have seemingly raised enough of a fear in Republicans that the likes of President Trump and his son Donald Jr., and Sen. Rand Paul (R–Ky.) have come to the state to campaign for Rosendale.
He says he resents the use of anonymous outside money in this Montana race and would be OK with criminal penalties for whoever sent it. While he can't know for sure, Breckenridge is confident it came from someone whose goal was to help make sure Democrat Tester wins; and that the mailer was printed in New Jersey.
Despite his preference for Rosendale on the "dark money" issue, Breckenridge says he's not afraid if the outcome next week has Tester winning with the Libertarian vote beating the spread between him and Rosendale. "I'm fine with [accusations of being a spoiler for Democrats]. I'm fine with it."