After Police Detention for National Anthem Disrespect, Chinese Online Star Admits She 'Hurt Your Feelings'
Under Chinese law, disrespecting the national anthem is punishable by up to 15 days in jail.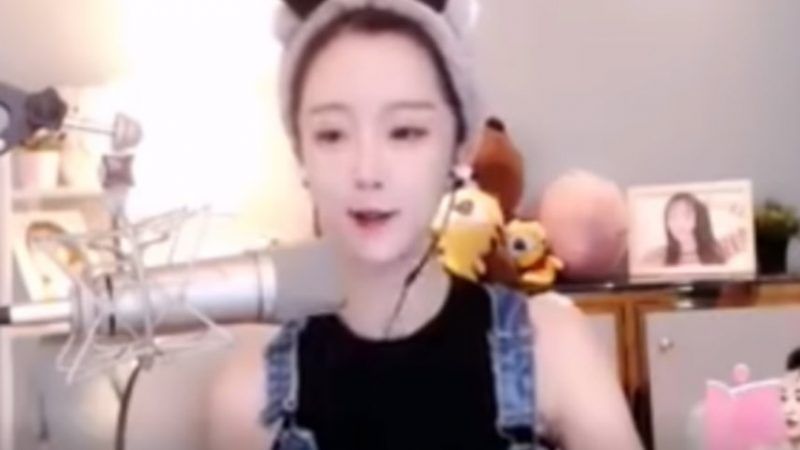 (YouTube Screenshot via xia qiu)
You can go to jail in China if you show "disrespect" for the national anthem. One social media star just found that out the hard way—and then felt compelled to contritely confess to hurting people's feelings.
Yang Kaili, 20, has tens of millions of followers across various social platforms. On October 7, she appeared on the Chinese livestreaming platform Huya, where a 10-second segment got her in trouble. In it, she waves her arms in a flailing manner and sings along badly to the start of Chinese national anthem, "The March of the Volunteers":
Thanks to a "National Anthem Law" introduced in China last October, people who "disrespect" the song can be held in jail for up to 15 days. Yang wasn't detained for that long, but Shanghai police did say they had placed her in "administrative detention" for five days, according to CNN.
"The national anthem is an embodiment and symbol of our country, and all citizens and organizations should respect and defend the honor of the anthem," police said in a statement posted to social media. "Live-streaming webcast is not lawless territory and users should obey the law and uphold moral standards. The police will resolutely crack down on such behaviors that challenge the legal bottom line or public order and good social morals, in order to purify the Internet's public sphere."
Yang later expressed her contrition on Weibo, a Chinese social platform similar to Twitter. Calling her actions a "stupid mistake," she apologized "to the motherland, to the fans, to web users, and to the platform."
"What I did has hurt your feelings," she said.
Her apology apparently wasn't enough for Huya, which has banned her from the platform. That might not end up mattering, though, as Yang also promised to "stop all live broadcasting work."
Alleged disrespect for the national anthem is a much more serious offense in China than in the U.S. Football players who kneel during "The Star-Spangled Banner" may draw the ire of the outrage mob and the president, but at least they don't face legal consequences. Hypernationalism is always obnoxious, but it's worse when it can send you to jail.