This Is How Sex-Trafficking Panic Gets Made
Plus: fight against FOSTA continues and Tennessee trooper reports Democrat for visiting falafel restaurant.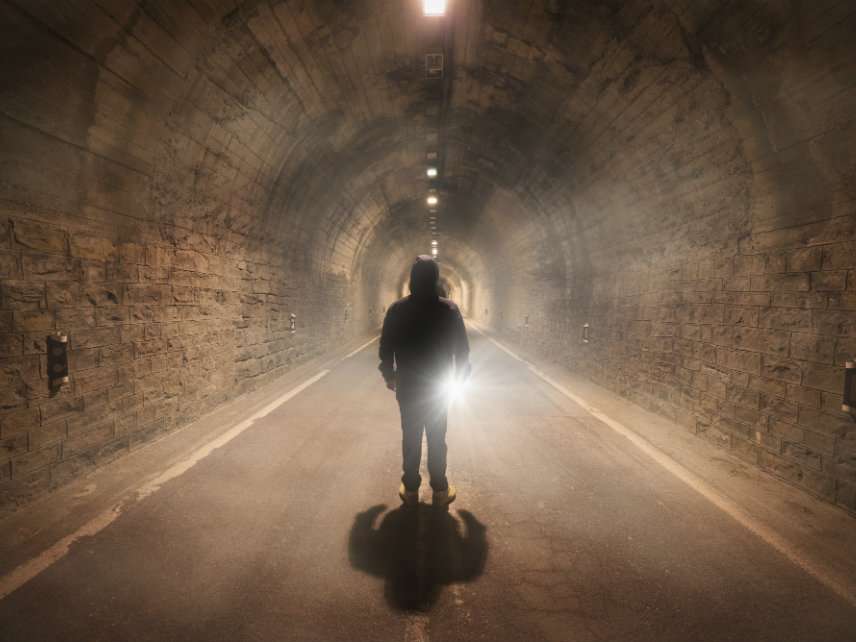 Another "human trafficking operation" that wasn't. One hundred and twenty-three missing Michigan minors were found during a one-day "sex trafficking operation," the New York Post reported yesterday. Similar statements showed up in other news headlines across national and international news. What the associated articles fail to mention for multiple paragraphs is that only three of the minors are even suspected of having been involved in prostitution.
Officials said the operation—a joint effort of the U.S. Marshals Service, the FBI, Michigan State Police, and multiple local Michigan police departments—identified three "possible sex-trafficking cases" among the 123 minors that were located on September 26, according to a press release.
What's more, all but four of the "missing children" were not actually missing. In the remaining cases, minors were listed in a police database as missing but had since been found or returned home on their own. "Many were (homeschooled)," Lt. Michael Shaw told The Detroit News. "Some were runaways as well."
The one-day "rescue" sweep was a long-time in the making, with police beforehand "investigating their whereabouts by visiting last known addresses, friend's homes and schools."
Nothing in the U.S. Marshals report on the operation makes mention of any arrested kidnappers, "traffickers," or other adults involved in endangering or exploiting any of the missing minors that were identified. Which makes sense—very few missing children are actually abducted. And when runaway teens do engage in sex for money, the vast majority do not have "pimps."
FREE MINDS
Falafel Watch List? Tennessee state trooper Anthony Bull thought he had Democratic gubernatorial candidate Karl Dean good when he caught Dean attending "a Muslim event" while assigned to the Tennessee candidate's security detail. Bull reported this information to the campaign of Dean's Republican opponent, Bill Lee.
But it turns out the "Muslim event" was a falafel restaurant, where Dean held a meet and greet. A Tennessee Department of Safety & Homeland Security investigation revealed the mix-up and Bull was removed from security duty.
FREE MARKETS
Fight against FOSTA continues. Electronic Frontier Foundation and Woodhull Freedom Foundation are appealing a dismissal of their lawsuit challenging the feds' attempt to hold online publishers responsible for "facilitating prostitution."
Did I mention that we're not done fighting this awful law? Because we're not. #fosta https://t.co/Sy7ZxhVTjw

— Eva (@evacide) October 9, 2018
QUICK HITS
Former New York City mayor Michael Bloomberg announced via Instagram this morning that he's registered as a Democrat.
The gender gap in main-party polling continues to grow.
CNN POLL: Democrats have a 13-point lead over Republicans on the 2018 congressional ballot (54% to 41%) among likely voters.

MEN prefer Republicans 50-45%
WOMEN prefer Democrats 63-33%https://t.co/VA7XcMIxmg

— Sahil Kapur (@sahilkapur) October 9, 2018
People in Pennsylvania prisons can now only get black-and-white printouts of their kids' drawings, after being converted into a searchable electronic document and reviewed. The DOC is paying a company $376,000 per month to eliminate "personal mail." https://t.co/8G9sMJlx9d

— The Appeal (@theappeal) October 9, 2018
* This post has been updated to add recent statements from Michigan State Police about the "missing children" it helped recover.