Philadelphia Pushing Forward with Safe Injection Site Plans
Former Gov. Ed Rendell says he's willing to defy the feds and risk arrest to reduce overdose deaths.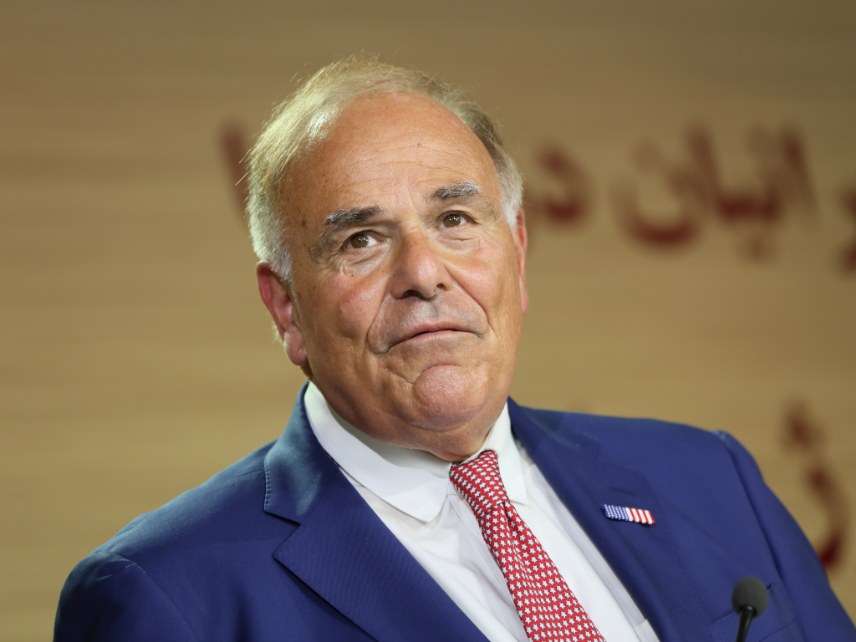 Despite threats of federal prosecution, Philadelphia activists and public health experts are pushing forward with plans to build a safe injection facility (SIF)—a place where drug addicts can get their fix while being monitored for overdoses and can be directed to resources that can help them get clean.
San Francisco leaders had been hoping to build sites in the city by this summer. But fears of federal prosecution put the brakes on the effort, and then Gov. Jerry Brown vetoed a bill that would have shielded the workers from being prosecuted under state-level drug laws.
In Philadelphia, city leaders are getting a boost from former mayor (and former governor) Ed Rendell, who is throwing his support behind the effort. He even says he's willing to go to prison if the feds try to come for him. If he succeeds, the city will host the country's first SIF.
Philadelphia has some of the worst opioid overdose problems among all large American cities. It saw more than 1,200 fatal overdoses in 2017. Reason recently interviewed journalist Christopher Moraff for a street-level view. A SIF there would most almost certainly reduce the risk of overdose deaths.
Deputy Attorney General Rod Rosenstein has warned that anybody attempting to open an injection site risks getting busted under federal law. To that, Rendell says, essentially, Bring it on. He tells NPR: "I have a message for Mr. Rosenstein. I'm the incorporator of the safe injection site nonprofit, and they can come and arrest me first."
Rendell has experience risking arrest to push forward harm reduction policies. He supported the launch of needle exchange programs in Philadelphia in the 1990s to reduce the spread of HIV among drug users. When he signed the executive order authorizing needle exchange programs in 1992, he invited Pennsylvania's attorney general to come arrest him first. And it was one of the people running Philadelphia's current needle exchange program who approached Rendell to get him involved in starting an injection site. According to the Philadelphia Inquirer, Rendell agreed immediately.
That nonprofit is named Safehouse, and thus far it has raised $200,000. The Inquirer notes it will take $1.8 million to launch and operate a site for a single year and then $800,000 a year to run it thereafter. It doesn't even have a site location yet.
The city's leadership supports the facility, but it's leaving operations in private hands and says it will not use city money to help fund it. District Attorney Larry Krasner says he won't prosecute workers or volunteers there. CBS notes that the Philadelphia police commissioner is "not sold" on the SIF. But if Krasner refuses to prosecute them, there's not much he can do.
So that leaves Rosenstein and the Justice Department and his threats. We know through past studies that SIFs do reduce harms and overdose deaths and do not contribute to crime or encourage additional drug use. But there are many people like Rosenstein (and even old-guard Democrats like Brown) who can't accept the idea that reducing the harms caused by drug use is more beneficial than trying to force people to stop using drugs.