Texas Border Patrol Agent Confesses to Killing Sex Workers
A 10-year veteran of U.S. Customs and Border Patrol, Ortiz is also a "serial murderer" say Texas authorities.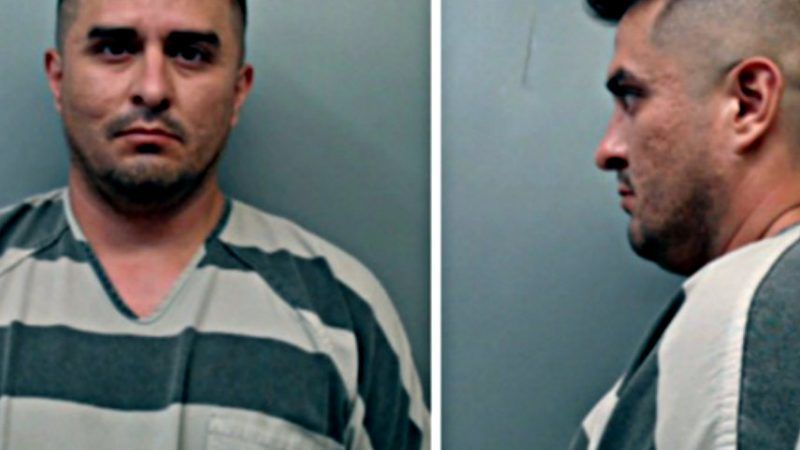 (Webb County Sheriff's Office - mugshot)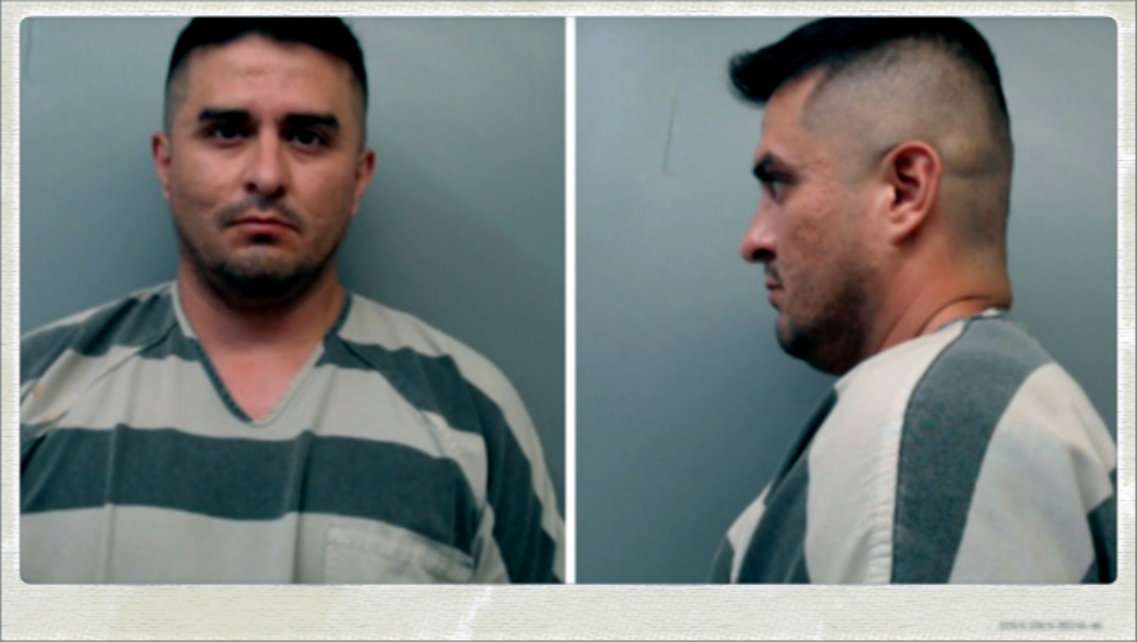 A U.S. Customs and Border Protection (CBP) agent in Texas moonlighted as a serial killer who specifically sought out sex workers as his targets. Thirty-five-year old Juan David Ortiz confessed to the killings after being arrested on Saturday.
A 10-year veteran of CBP, Ortiz was caught after one of his intended victims escaped and sought help from a state trooper refueling his car at a nearby gas station. Ortiz confessed to kidnapping and assaulting the woman who escaped, and to murdering four people whose bodies had been found near a rural road in Webb County over the past two weeks with gunshots to the head. According to police, all of the victims had been working in prostitution.
District Attorney Isidro Alaniz told the Laredo Morning Times that Ortiz qualified as a "serial murderer." Now, said Webb County Sheriff Martin Cuellar, "the county, the city can rest assured we have the serial killer in custody."
But sex workers in Texas and elsewhere can hardly rest safe; there's a reason so many rapists and murderers target them, and it's rooted in their outlaw status. The criminalization of prostitution forces people to work without the protections afforded in decriminalized and legalized industries, and recent misguided efforts to get tough on "sex traffickers" have only made things worse for those selling sex.
Increasing penalties and stings on anyone associated with sex workers makes it harder for them to work with anyone else, including other sex workers, in ways that drastically increase safety. And sex workers say that the shutdown of Backpage and other sites that allowed adult ads, the new federal ban on prostitution advertising (SESTA-FOSTA), and the response to SESTA-FOSTA from digital platforms has forced them into more dangerous working conditions, including picking up customers on the streets.
Dangerous clients aren't the only ones who benefit from prostitution criminalization. There's an ongoing onslaught of stories of police exploiting and abusing sex workers—something they can get away with because they hold their freedom in their hands. The range of recent abuses includes sexually assaulting those they arrest, killing a woman who fought back, protecting organized prostitution rings run by former colleagues, and using "human trafficking" as a pretense to round up immigrants.
Ortiz is only one in a long line of law-enforcement agents who rely on sex workers' state-sanctioned second-class status to get away with crimes against them.
He is also the second Laredo-area Border Patrol agent in 2018 to be charged with multiple murders. In August, Ronald Anthony Burgos-Aviles was indicted on two counts of capital murder involving the April deaths of his girlfriend and their 1-year-old daughter.
According to Ortiz's arrest-warrant affadavit, he picked up all of his victims on or around Laredo's San Bernardo Avenue. Police have not released information about his motive. He is being held on a $2.5 million bond.
Are you SURE you want to use those hashtags right now? https://t.co/vpzhem4fdn

— Lucy Steigerwald (@LucyStag) September 17, 2018