Reporter Says She Was Cuffed for Photographing a Cop in Public
Prosecutors have declined to file charges against the officer.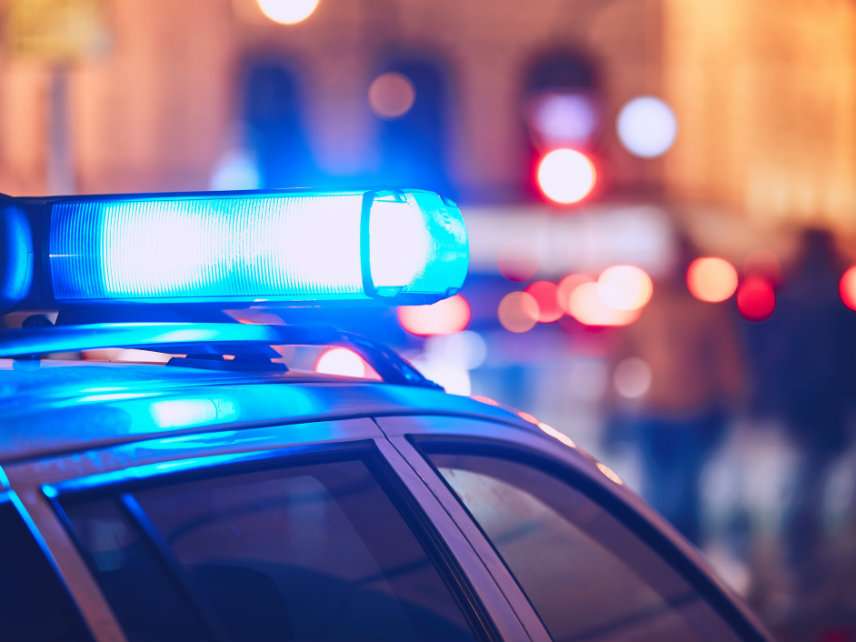 Prosecutors have declined to charge a Denver cop who allegedly handcuffed a reporter for taking photos of him on a public sidewalk.
"There is insufficient evidence to charge and prove beyond a reasonable doubt that the officer's conduct constituted criminal offenses," Ken Lane, a spokesperson for Denver District Attorney Beth McCann, told The Denver Post.
Susan Greene, an editor at The Colorado Independent, says she was driving on July 5 when she noticed a group of officers congregated around a handcuffed and almost fully naked black man. Curious, she got out of her car and started taking pictures of the scene with her iPhone.
Under Colorado law, it's legal to photograph on-duty cops. Plus, the First Amendment allows members of the public to take pictures in public places. But Greene says Officer James Brooks didn't see it that way.
In a column last month for the Independent, Greene wrote that Brooks "blocked me, then got in my face and told me to stop." She says Brooks claimed she was violating the naked man's privacy rights under the Health Insurance Portability and Protection Act. At that point, Greene focused her camera on Brooks, which he apparently didn't like:
After accusing me of blocking the door of an ambulance that had been called to the scene—toward which he had prodded me during our encounter—and saying something about me obstructing officers, he grabbed me and twisted my arm in ways that arms aren't supposed to move. At some point in the blur, either he or Officer Adam Paulsen, badge No. 08049, locked one or maybe two pair of handcuffs on my wrists, tightly, and pushed me toward a nearby police car by grabbing my arms hard enough—and with a painful upward thrust—that I told them to stop hurting me. Their response: That I was hurting myself by resisting
To add insult to injury, Greene claims one of the officers (she thinks it was Brooks) told her to "act like a lady." After about 10 minutes in a patrol car, Greene was released.
In the days following the incident, a police spokesperson confirmed some of Greene's account to the Associated Press, noting that a "bystander" who had been "taking pictures" was "detained."
In another column yesterday, Greene says she decided against pressing charges, believing there was very little chance Brooks would face the music for his alleged actions. She also points out "that if police and prosecutors deemed Brooks' behavior illegal, it was within their own power to charge him."
But that won't happen. Greene got a call yesterday from McCann, who said that cops can't be charged with false imprisonment. And even if McCann had charged Brooks with assault, a jury likely wouldn't have convicted him. McCann did acknowledge that the alleged "act like a lady" comment "was a little unnecessary."
Though Brooks won't face any criminal charges, the Denver Police Department has opened an internal investigation into his actions.