ICE Kept This Citizen and Father of 4 Locked Up for Nearly 2 Years
Levy Jaen is finally home, but only after a court affirmed what he's always known-that he's a U.S. citizen.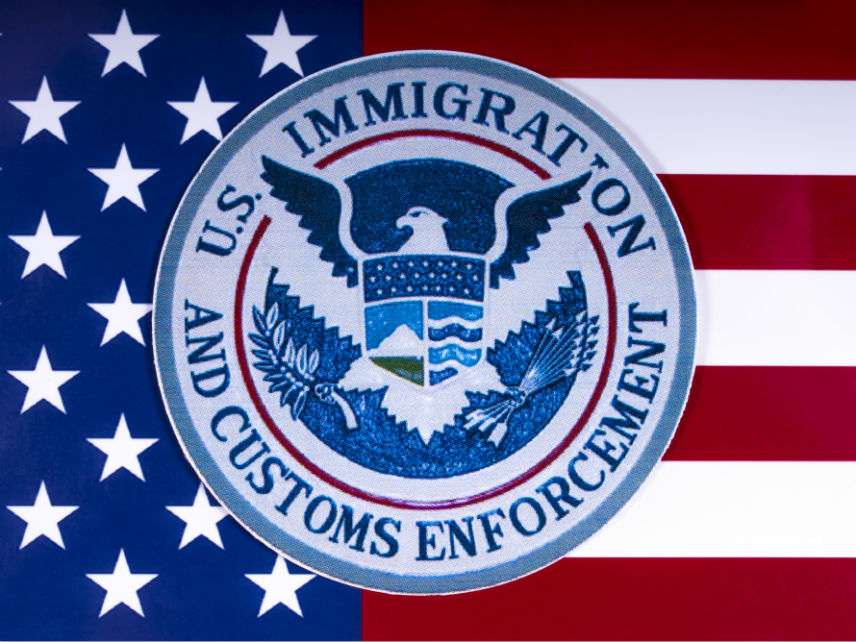 A New York man is finally home after spending almost two years in Immigration and Customs Enforcement (ICE) custody. But Levy Jaen only earned his freedom because a court affirmed what he already knew—that he's an American citizen.
For much of his life, Jaen had no reason to doubt his citizenship. The 46-year-old was born in Panama, but his parents moved to New York in the 1950s, and his father eventually became a U.S. citizen. Jaen came to New York in 1988 on a visa and made a life for himself in the U.S., fathering four children, one of whom is autistic.
Technically speaking, Jaen's biological father was a man his mother had an affair with, according to his birth certificate. But his mother and her husband stayed together, and since his siblings were all American citizens, Jaen assumed he was as well, BuzzFeed News reports.
ICE disagreed. After Jaen finished serving time for his second drug conviction in April 2016, the immigration enforcement agency wanted to deport him. While lawyers for both sides battled it out in court, Jaen was held in the Hudson County Correctional Facility in New Jersey.
Jaen's attorneys argued that his real father was the man who raised him and treated him like a son. ICE claimed a biological relationship is necessary in order to pass citizenship from father to son.
"It is really striking for the government to be running around telling marital families that 'no, this isn't really a family,'" Ian Samuel, an attorney for Jaen, tells BuzzFeed. "That offends some of the oldest instincts we have as a civilized people."
For nearly two years, Jaen and his children wondered if he was going to be deported. Finally, the U.S. Court of Appeals for the 2nd Circuit ruled this past April that Jaen could return home. "I felt that weight uplifted from my back. It was the happiest day of my life for me, my kids and my family," he tells BuzzFeed.
Months later, the court explained that children born to married couples are considered legal children of the husband. The biological father doesn't matter. "This presumption," the court wrote in its written opinion, released last week, "has reflected the traditional 'aversion to declaring children illegitimate,' as well as an interest in promoting familial tranquillity through deference to the marital family."
Jaen's case is tragic, but he's not alone. In April, a Los Angeles Times investigation revealed that ICE agents accidentally target American citizens on a regular basis. The agency has been forced to release nearly 1,500 U.S. citizens from custody since 2012.
Reason's Shikha Dalmia detailed the problem in December, revealing that ICE has illegally detained or deported more than 20,000 U.S. citizens over the years:
Jacqueline Stevens, a political scientist at Northwestern University and an expert on deportation law, estimates that in 2010 alone, over 4,000 U.S. citizens were detained or deported as aliens. Between 2003 and 2010, more than 20,000 Americans suffered the same fate. At any given time, Stevens maintains, about 1 percent of the inmates in immigration detention nationwide are American citizens. That figure may sound unbelievable, but in fact it is a conservative estimate.
Immigration hawks say cracking down on those who enter the U.S. illegally helps American citizens. A U.S. citizen detained by ICE might disagree.