New York Sets Up First Statewide Panel to Investigate Prosecutorial Misconduct
District attorneys rarely ever get punished for misbehavior that puts innocent people behind bars. Is that about to change?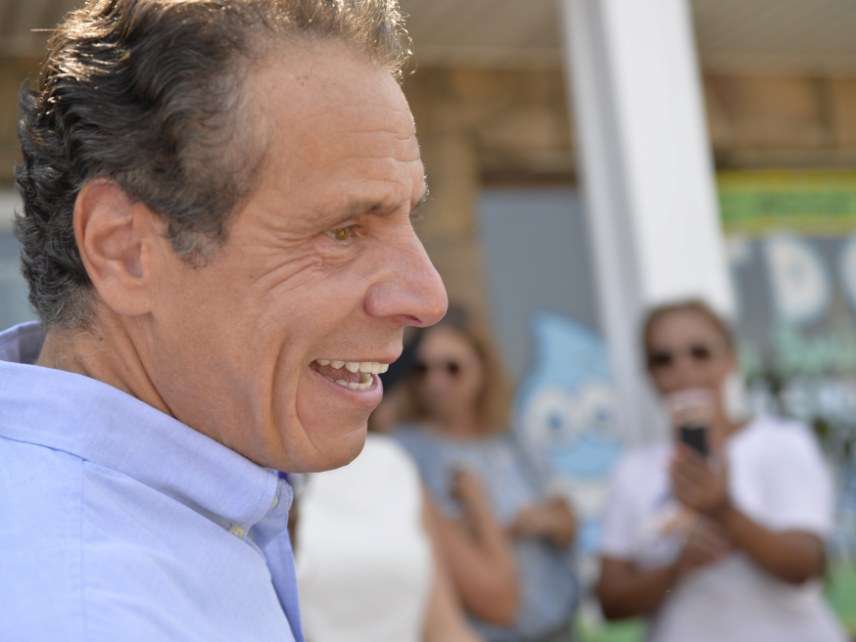 New York will be the first state to establish an independent commission to investigate claims of misconduct by county-level prosecutors. Or rather, it will, unless the prosecutors use the courts to stop the law from taking effect.
On Monday, Democratic Gov. Andrew Cuomo signed a bill that would create a commission to investigate claims of misconduct by prosecutors within the state. The panel is based on a similar panel in the state used to evaluate judges. It would have the authority to investigate claims of improper behavior by the state's 62 district attorneys (and their subordinates) and can censure them or even go so far as to recommend to the governor that the prosecutor be removed.
The timing of this bill connects well to the most recent report of exonerations in the United States. Last year, dozens of people were release from prison after misconduct by various government officials was uncovered. All but two out of 13 exonerations of prisoners in New York last year involved official misconduct in some capacity (this could include police and judges, not just prosecutors).
Prosecutors are rarely ever punished for misconduct when it's caught. Matt Ferner at The Huffington Post tags a report from 2013 showing that less than two percent of prosecutors found to have engaged in misconduct have been sanctioned in any way for misbehavior between the years of 1963 to 2013. In New York, only three prosecutors have been punished in 151 cases of misconduct from 2004 to 2008.
District attorneys are nevertheless resistant and are planning to file suit. The District Attorneys Association of the State of New York is trying to stop it, saying the measure is unnecessary and unconstitutional and is telling prosecutors to resist appointment to the commission to try to keep it from actually operating (prosecutors will be assigned to four of the 11 seats). The association complains that only the governor can remove prosecutors. Cuomo's signature on the bill comes with a condition that it be amended to fix any constitutional concerns before the commission actually gets to work.
The district attorneys also point to existing grievance committees in each appellate division to handle complaints. One such committee disbarred a former district attorney over the summer for misconduct. But opponents point to those stats Ferner mentioned. Prosecutors are rarely ever punished for misbehavior, even when it results in innocent people being imprisoned for years.
The Innocence Project praised Cuomo for signing the legislation. As Policy Director Rebecca Brown notes in a statement, "while most prosecutors respect their ethical obligations, far too many innocent people have been wrongly convicted as a result of prosecutorial misconduct, and until today there was no effective means for holding those who commit bad acts accountable. We hope other states will follow New York's lead and address this serious problem plaguing the criminal justice system."
Read the bill here.