Facebook Removes More Fake Pages Trying to Make You Mad About Politics
If you were planning to attend an anti-right rally in D.C. next week, we've got some awkward news for you.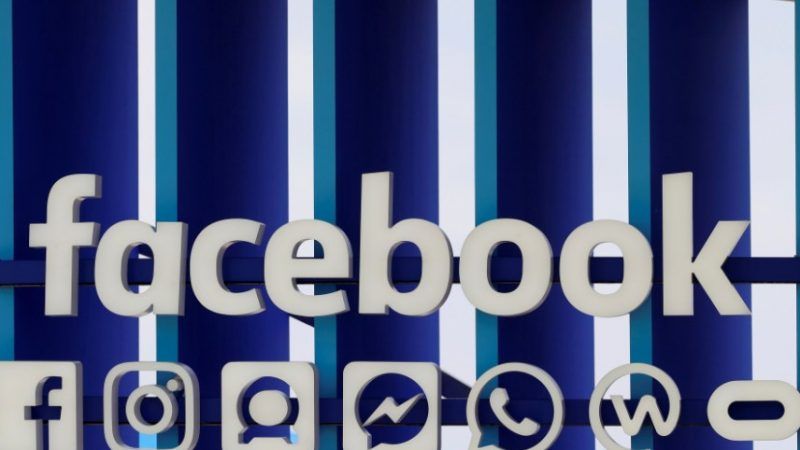 (Eric Gaillard/REUTERS/Newscom)
Facebook announced today that it has removed 32 accounts that it believes were fraudulently attempting to use divisive politics to influence the midterm elections.
Only a handful of pages had any significant number of followers, but in total, 290,000 accounts followed at least one of the pages, all of which were made since 2017. Based on the information Facebook released, this particular group of fake pages was targeting people on the left. One of the fake pages—for a group called "Resisters"—created a Facebook event called "No Unite the Right 2" in Washington, D.C., to take place on August 10; it apparently coordinated with five real organizations to co-host it. Facebook canceled the event and warned the other groups what was going on. The event had attracted 2,600 interested users, and 600 people said they would attend.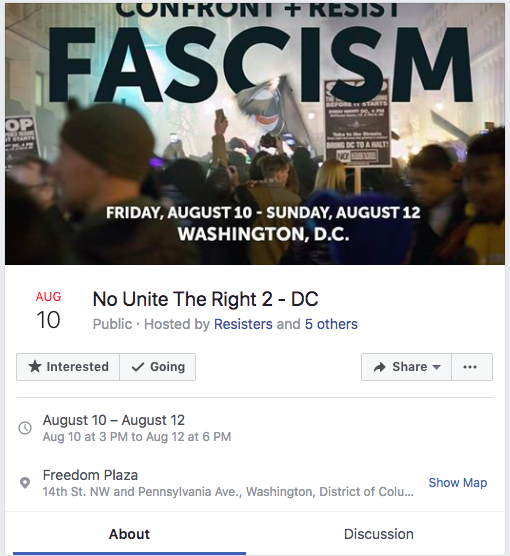 This campaign sounds similar to the fraudulent pages and rallies that preceded the 2016 election, which were ultimately blamed on the Russia-based Internet Research Agency (IRA). At this point, Facebook does not have enough information to say with any certainty that Russian interests are responsible for this latest round of content and advertising ($11,000 worth). The people responsible for these pages are doing a better job at covering their tracks, but Facebook says some of the activity is "consistent" with the behavior they saw the IRA doing during the run-up to the 2016 election.
Facebook doesn't offer any evidence that these campaigns are targeting any particular candidate.
Sen. Mark Warner (D-Va.), on the Senate's Intelligence Committee, is already responding to demand changes in laws to censor these campaigns: "Today's disclosure is further evidence that the Kremlin continues to exploit platforms like Facebook to sow division and spread disinformation, and I am glad that Facebook is taking some steps to pinpoint and address this activity. I also expect Facebook, along with other platform companies, will continue to identify Russian troll activity and to work with Congress on updating our laws to better protect our democracy in the future."
But what Facebook has released so far is really just an attempt to magnify already existent cultural divisions. These pages are peddling anger and outrage. People can choose whether to care or be outraged. This apparent threat to democracy is a handful of outside actors telling a certain group of people exactly what they want to hear. If that's a threat to our democracy, it's way too late.
When details of the Russian social media trolling attempt to influence the 2016 election came out, Reason's Jacob Sullum looked it over and questioned how much impact it actually had. It's probably worth asking the same questions this time. Watch below: