Toss-Up Senate Races Abandoned by Koch Network Feature Unusually Strong Libertarian Party Contenders
Neck-and-neck races in Indiana and Nevada could determine the balance of the Senate. Both feature Libertarians who have previously cracked 5% yet aren't being polled.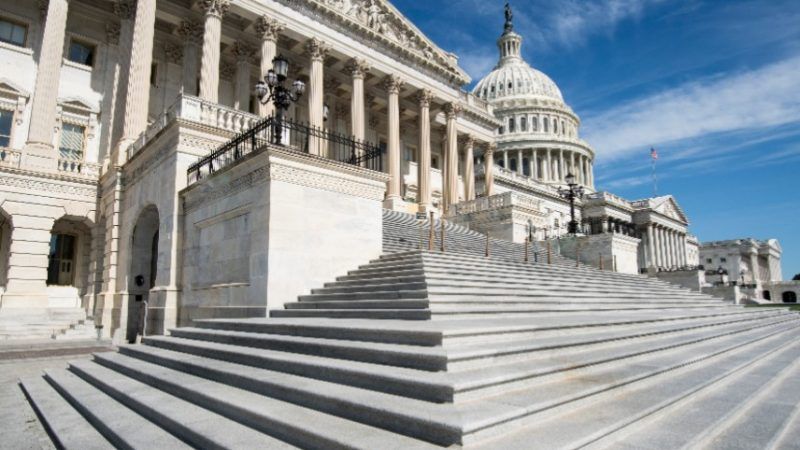 (Bill Clark/CQ Roll Call/Newscom)
Because everyone enjoys a good catfight, and journalists in particular like it when two of their biggest bogeymen go at each other's throats, today's big political news is obviously the Trump-Koch feud.
There's a significantly underreported aspect to the Koch donor network's growing objection to the Trumpian GOP's anti-libertarian actions on trade, spending, and immigration. Two of the three Senate races in which the network is reportedly declining to back Republicans—Nevada and Indiana—are not just widely considered by prognosticators to be "toss-ups"; each features Libertarian Party candidates who have previously cracked the 5 percent mark in elections.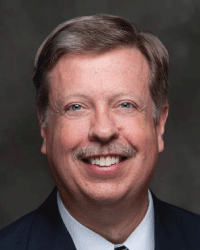 Nevada's Tim Hagan, an engineer and longtime Libertarian activist, has on three occasions trounced the point spread in a swing-district state Senate election, earning 5.1 percent of the vote in 2016 (the Democrat won 47.9 percent to 47.0), 4.8 percent in 2008 (46.5–45.8), and 7.6 percent in 2006 (47.6–44.8). Hagan has never dipped below 3 percent in any of the nine elections he has run in, hitting a high of 23.7 percent in a 2014 race for Clark County assessor (in which no Republican ran).
And yet in this crucial swing-state race between vulnerable Republican incumbent Dean Heller and Democratic challenger Jacky Rosen, who the Real Clear Politics polling average separates by less than a percentage point, Hagan is nowhere to be found in six of the seven publicly available polls that have been conducted since he secured the L.P. nomination in early March. Only a Suffolk University survey of 500 likely voters last week included Hagan's name, showing him with 2.4 percent. (Heller edged Rosen in the poll, 41–40, while 8.6 percent were undecided and 5.4 percent went for none of the above.)
To reiterate a point I made a month ago about the New York gubernatorial race, not listing Hagan as an option constitutes journalistic malpractice. The last time Heller ran for re-election, winning by 1.1 percentage points, an Independent American Party candidate named David Lory VanDerBeek pulled down 4.9 percent of the vote. Gary Johnson won 3.3 percent in the Silver State two years ago, more than Hillary Clinton's 2.4-point margin over Donald Trump.
Nevada is a swing state, Heller-Rosen is neck-and-neck, and Republican control over the Senate rests on a 51–49 knife's edge in a possible Democratic wave year. If you want to know what's going to happen in (and to) this country, you need to put the damn Libertarian in your poll.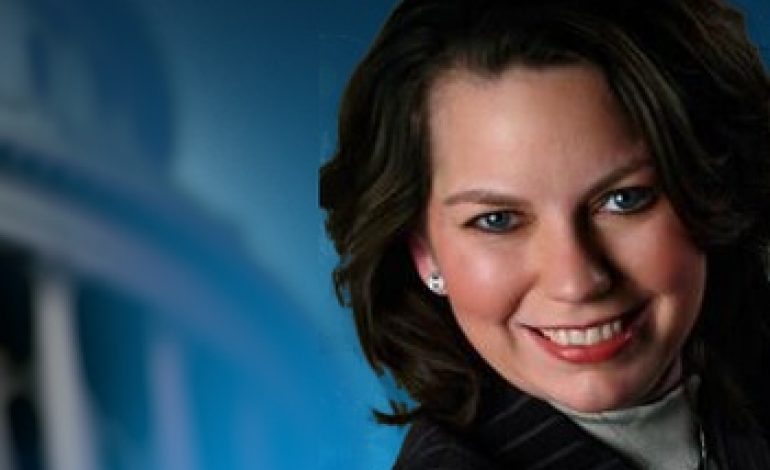 Indiana is arguably even more interesting as a disaffected-Republican thought experiment, since A) the Libertarian candidate in question is pro-life (though she doesn't think the federal government has any role in abortion policy), and B) she's going to be in the televised debates.
Lucy Brenton, who like Hagan has been active in Libertarian politics since the early 1990s, is a real estate entrepreneur and mother of 10 who in 2016 got 5.5 percent of the vote in the U.S. Senate race won by Republican Todd Young. Brenton this time is facing Democratic incumbent Joe Donnelly and Republican Mike Braun for a seat that in 2012 drew 5.7 percent of the vote for Libertarian Andy Horning (who was accused, innumerately, of spoiling the election for losing Republican Richard Mourdock).
Indiana has one of the country's strongest Libertarian Party chapters. Four times in the past 12 years, L.P. senatorial candidates there have drawn more than 5 percent of the vote, twice as many as the next best state. So how many polls has Brenton appeared in since securing her party's nomination in May?
Zero. In fairness, there has been only one public survey since then. (The lack of good state-level data on Senate races is shocking, given the stakes involved.) Whenever you hear conjecture about the Indiana race, know that it's only that—until we start getting more and better polls that include the letter L.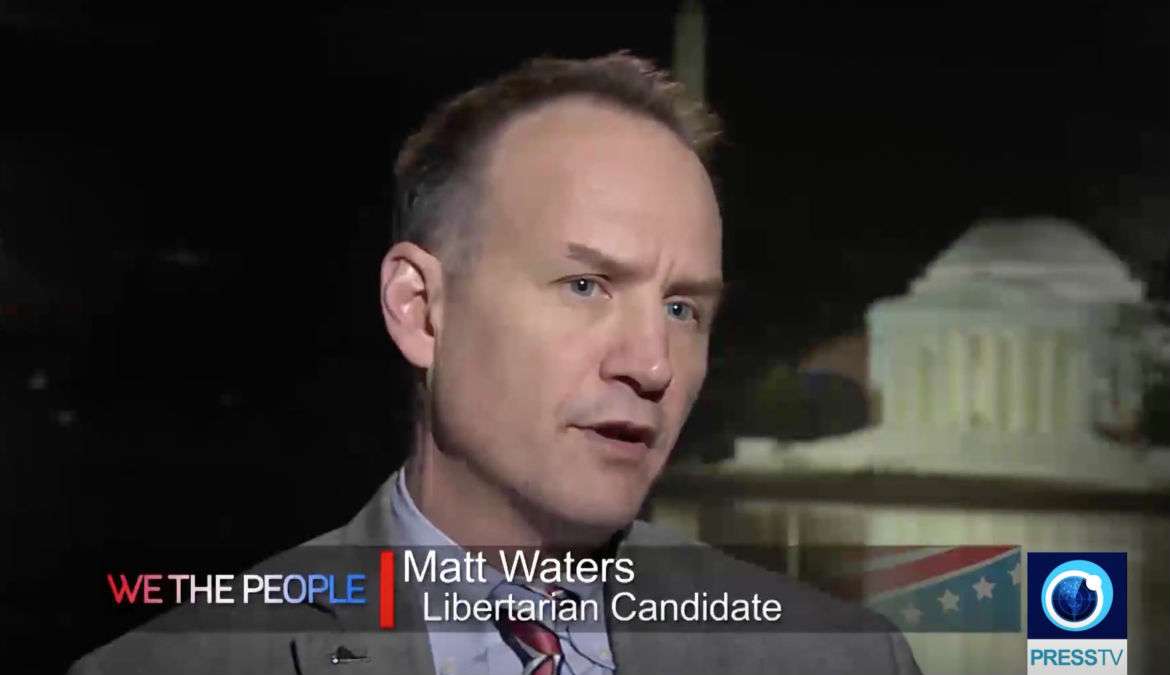 The broader fact remains that there are alternatives on the ballot plausible to Republican voters who are weary of President Trump's illibertarian words and deeds. Matt Waters, the L.P. Senate candidate in Virginia, is very consciously providing a conservative-friendly option to the super-Trumpy GOP nominee Corey Stewart (drawing calls from the likes of Larry Sabato to have Waters included in polls).
I wouldn't bet on the Koch network flowing any money in a Libertarian direction—when you're into two-party politics, you're into two-party politics, which helps explain why CEO Emily Seidel of the political Koch group Americans for Prosperity is saying stuff like, "If you are a Democrat and stand up to Elizabeth Warren to corral enough votes for financial reform that breaks barriers for community banks and families, you're darn right we will work with you."
But as Nick Gillespie observed this morning, both major parties are shrinking by the day, rallying hardest around populist-nationalism on the right and populist-socialism on the left. Even David Brooks is yearning for a "third-party option" that stresses constitutionalism and decentralization, even if he can't quite bring himself to name the only national political party that does just that.
The 2018 midterms might end up being not just a referendum on Donald Trump, but an early indicator of whether the country's only other 50-state party is ready to meaningfully grow from its current position in a distant third place.
David Koch has long been a member of the Reason Foundation's Board of Trustees.