After Stanford's Niall Ferguson Controversy, Free Speech Conservatives Need to Practice What They Preach
"Slowly, we will continue to crush the Left's will to resist, as they will crack under pressure."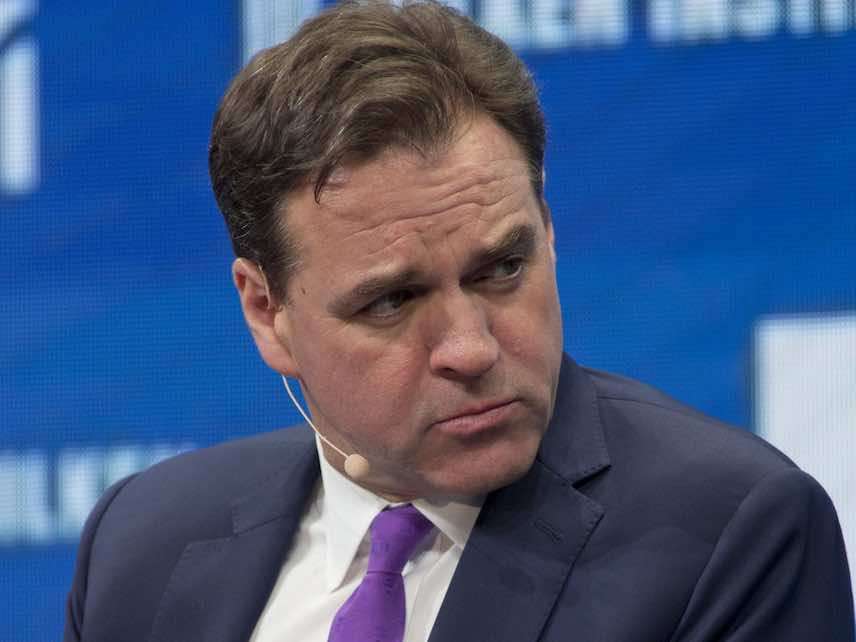 Niall Ferguson, a conservative historian and senior fellow at Stanford University's Hoover Institution, resigned his leadership position in a free speech group after it came to light that he had encouraged the College Republicans to dig up dirt on an activist student.
The Stanford Daily published emails between Ferguson and CR President John Rice-Cameron that depict both parties as incredibly hostile toward Michael Ocon, a campus progressive they considered to be a hindrance.
"Some opposition research on Mr. O might also be worthwhile," Ferguson wrote, referencing Ocon. He also instructed conservative students to "bury" and "intimidate" the "SJWs." (That's short for social justice warriors.)
Rice-Cameron was no less militant, writing in an email that "slowly, we will continue to crush the Left's will to resist, as they will crack under pressure."
Ferguson had served as one of two faculty leaders of the Cardinal Conversations steering committee, a group that aimed to support free speech at Stanford by inviting a range of speakers to come to campus. These speakers included Charles Murray, an American Enterprise Institute scholar and author of The Bell Curve, whose visits to colleges have provoked protests and even violence at Middlebury College, the University of Michigan, and elsewhere.
According to Ferguson's recollection of events, he grew fearful that activist students who were offended by the views of people like Murray would try to thwart the Cardinal Conversations, and thus he decided to "mobilize the College Republicans."
In a statement to The Stanford Daily, Ferguson said that he regretted having written the emails. He admitted his tone was juvenile, though he maintained no one ever engaged in any sort of opposition research.
"It seemed to me that the Cardinal Conversations student steering committee was in danger of being taken over by elements that were fundamentally hostile to free speech," wrote Ferguson. "It was, however, rash of me to seek to involve the Stanford Republicans, and reckless to use such inflammatory language."
Now Ferguson has resigned from the committee—as well he should. The pro-free speech side should be trying to win arguments, not get caught looking like it intends to play dirty. If activists pose a threat to the Cardinal Conversations' agenda, the correct move is to debate and challenge them. Denigrating opponents as "SJWs" whose will to resist needs to be crushed is just the kind of uncompromising ideological extremism that the right often claims is all-too-common among the overzealous campus left.
I think leftist students shutting down speakers and harassing professors who disagree with them is a real problem on a lot of elite college campuses. But it's harder to take this problem seriously when people on the right who claim to support free speech engage in behavior that is also appalling.