Chicago Is Trying to Pay Down Its Debt by Impounding Innocent People's Cars
How a uniquely punitive city impound program combined with the drug war and asset forfeiture to deprive people of their vehicles for years at a time.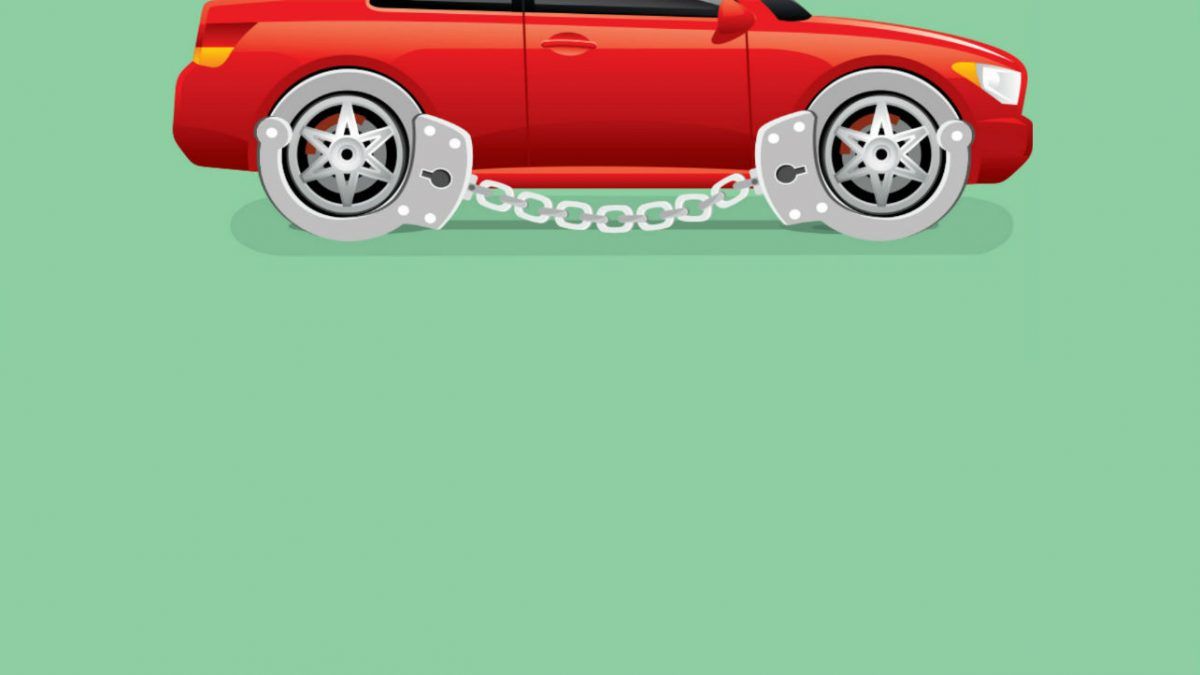 (Reason/Joanna Andreasson)
On June 21, 2016, Chicago police pulled Spencer Byrd over for a broken turn signal. Byrd says his signal wasn't broken, but that detail would soon be the least of his worries. Ever since, Byrd has been trapped in one of the city's most confusing bureaucratic mazes, deprived of his car and his ability to work. He now owes the city thousands of dollars for the pleasure.
Byrd, 50, lives in Harvey, Illinois, a corrupt, crime-ridden town south of Chicago where more than 35 percent of the populace lives below the poverty line. He's a carpenter by trade, but until the traffic stop, he had a side gig as an auto mechanic. Byrd says he's been fixing cars "ever since I was 16 years old and blew my first motor." Sometimes he did service calls and would give clients rides when he couldn't repair their cars on the spot.
On this early summer night, Byrd was giving a client, a man he says he had never met before, a ride in his Cadillac DeVille. Police pulled both of them out of the car and searched them. Byrd was clean, but in his passenger's pocket was a bag of heroin the size of a tennis ball.
The two were hauled off to the precinct house. Police released Byrd after a short stint in an interrogation room without charging him with a crime. But when Byrd went to retrieve his car, he found out the Chicago Police Department had seized and impounded it.
Byrd had run afoul of Chicago's aggressive vehicle impound program, which seizes cars and fines owners thousands of dollars for dozens of different offenses. The program impounds cars when the owner beats a criminal case or isn't charged with a crime in the first place. It impounds cars even when the owner isn't even driving, like when a child is borrowing a parent's car.
In total, Chicago fined motorists more than $17 million between March 2017 and March of this year for 31 different types of offenses, ranging from DUI to having illegal fireworks in a car to playing music too loud, according to data from the Chicago Administrative Hearings Department. About $10 million of those fines were for driving on a suspended license, and more than $3 million were for drug offenses like the one that resulted in the impoundment of Byrd's car. (See and download the data here.)
Chicago Vehicle Impound Fines in Dollars, March 2017—March 2018
The city says it is simply enforcing nuisance laws and cracking down on scofflaws. But community activists and civil liberties groups say the laws are predatory, burying guilty and innocent owners alike in debt, regardless of their ability to pay or the effect losing a vehicle will have on their lives.
"There's plenty of reason to be concerned that there's injustice being done to people who are mostly poor, people who aren't in a position to fight back," says Ben Ruddell, a staff attorney at the American Civil Liberties Union (ACLU) of Illinois. "The city has been perpetuating an exploitative system, charging exorbitant fees in a way that it knows is likely to make it so folks never get their cars out of impoundment."
Byrd calls his car his "livelihood," and he has been fighting for close to two years now to recover it. He says he has $3,500-worth of tools locked in the trunk, and he can't retrieve them. In turn, the vast machinery of government has been working against him, adamant in its demand for his nonexistent money or his car.
The battle between Byrd and the governments of Cook County and the municipality of Chicago over his 1996 Cadillac Fleetwood DeVille, valued at $1,600, is a tangled story involving the drug war, the controversial practice of civil asset forfeiture, ailing city budgets, and the rapacious use of fines and fees to generate city revenue. It's a story of how bureaucracy is used to grind down people by distributing their misery among as many public offices as possible.
"I know I'm not the only person who's been done like this," Byrd says. "I'm the only person that's speaking out. This is really just a money game. The city's cash-strapped, and they're utilizing anything they can to get funds."
Spencer Byrd was a victim of years of fiscal negligence
The story of Spencer Byrd's Cadillac starts with Chicago's balance sheet. Like tens of thousands of other Chicagoans, Byrd was a victim of years of the city's fiscal negligence.
In 2007, Chicago's budget had a $94 million deficit. By the time current Chicago Mayor Rahm Emanuel took office in 2011, after years of steadily rising structural deficits and a crippling recession, the city was facing a $650 million annual budget gap, not to mention billions upon billions of dollars in unfunded public pension liabilities.
Emanuel's solution has been to try and nickel-and-dime his way out of these massive budget gaps. The Emanuel administration has jacked up the costs on just about every minor tax, fine, and permit on the city's books: cigarette taxes, restaurant permits, valet and loading zone fees for businesses, cable television fees, mandatory vehicle stickers, towing fees, water and sewage, garbage collection, garage parking, even a fine for allowing weeds in one's yard to grow too tall. His most recent budget proposal increases taxes for Uber and Lyft rides, monthly telephone bills, and big-draw sports and music events.
At the same time, the city began aggressively pursuing debtors. "Moving forward there will be no more free rides, debt scofflaws will be found and they will pay what they owe the City," Emanuel announced in 2011 when unveiling his first city budget.
Chicago's impound code, and its zero-tolerance approach to the drug war, is particularly unforgiving compared to other cities.
Emanuel also precipitously raised the fines for unlawful drugs in a vehicle, from $500 to $2,000—$3,000 if the car is within 500 feet of a school. Littering, drag racing, playing music too loud, and possessing graffiti materials or illegal fireworks also all became impoundable offenses that carried similarly steep fines. Over the last 12 months the city issued $15,000 in impound fines for playing music too loud, according to city data.
Cracking down on such nuisance crimes is fairly common, but Chicago's impound code, and its zero-tolerance approach to the drug war, is particularly unforgiving compared to other cities.
If Byrd had been pulled over in Atlanta, no equivalent impound ordinance would have affected him. He might have been subject to state asset forfeiture laws covering narcotics, or had his car held for investigative purposes, but Atlanta police typically won't impound a car during an arrest when someone else can safely drive it away.
Both Atlanta and Los Angeles allow owners to retrieve their vehicles from impound if they show a valid license and insurance, can establish it was driven without their knowledge, or if they can present a court order. Last June, the Ninth Circuit Court of Appeals struck down L.A.'s automatic 30-day impound law for certain offenses, ruling that impounding innocent owners' cars—in this case a woman who loaned her car to her brother-in-law—was an unreasonable seizure under the Fourth Amendment.
Chicago, in contrast, has no such time limit and no accommodations for owners. Cars can be impounded indefinitely until the owner pays thousands of dollars in fines and fees, regardless of whether he or she was the one who committed an offense.
The result is a uniquely punitive impound system, in which Chicago profits off restricting the ability of its residents to drive. Chicago issued more vehicle violations per adult in 2016 than New York City or Los Angeles, raising $264 million in the process. Those violations can lead to license suspensions for unpaid fines and compliance violations.
That, in turn, creates another layer of fines: Chicago imposed an additional $10.7 million in impound fines over the past 12 months for driving on suspended licenses, according to data obtained by Reason. That number doesn't include impound storage fees, which can sometimes far exceed the total fine. A case sheet provided by a defense attorney shows one defendant had racked up nearly $16,000 in storage fees on top of a $2,000 narcotics fine by the time his or her case was finally decided.
As the number of tickets issued, licenses suspended, and fines imposed have swelled, so has citizen debt. Chicago leads the country in Chapter 13 bankruptcy filings. In 2017, according to ProPublica, more than 10,000 Chapter 13 bankruptcy filings in Chicago included debt to the city.
The state of Illinois goes to court against a 1996 Cadillac sedan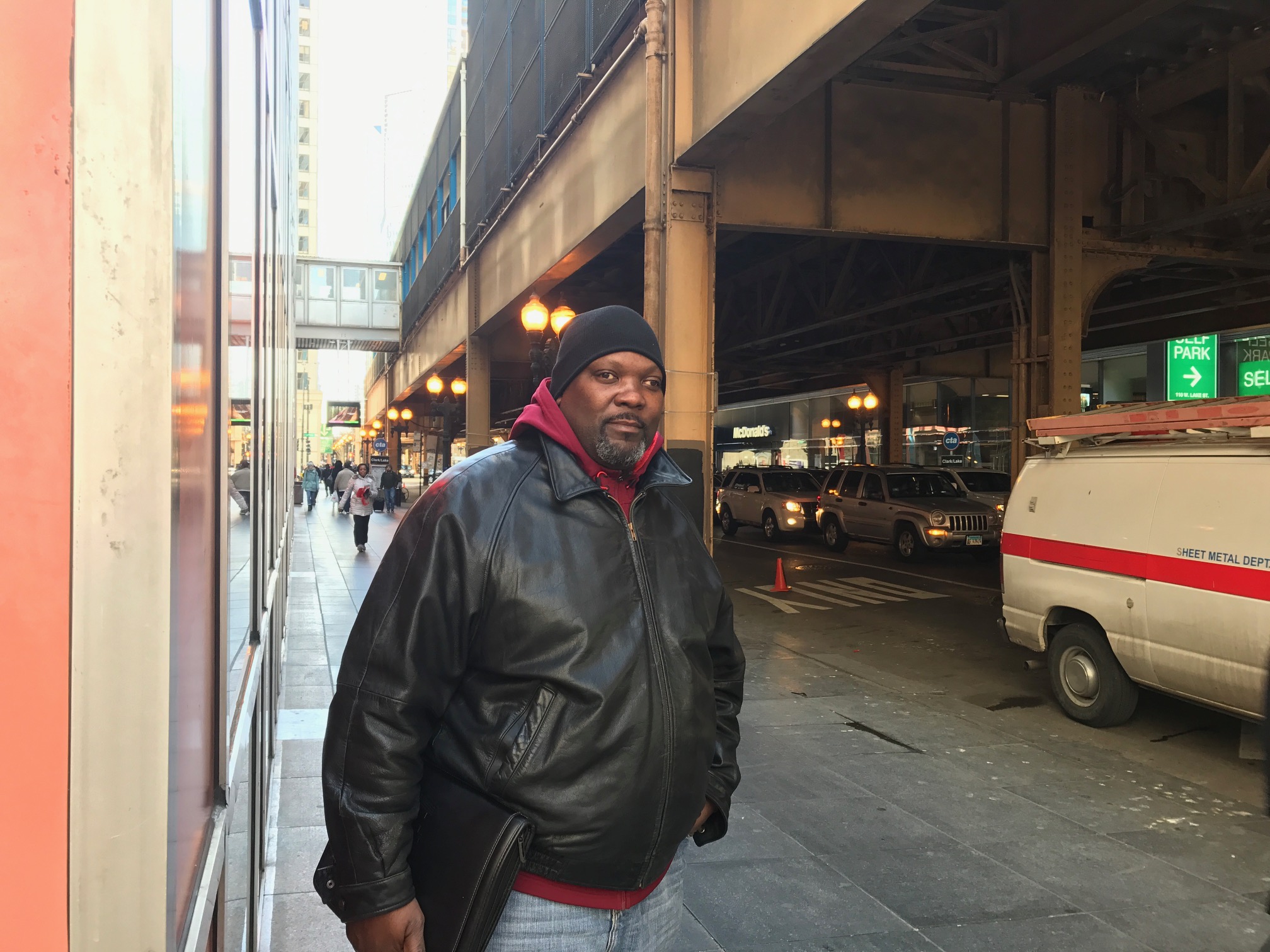 When Byrd explains his case to people he brings a leather binder stuffed with loose papers—letters, court filings, notices, and receipts telling a two-year-long story in the language of bureaucracy.
The paper trail begins 10 days after Byrd's car was first seized. On July 31, 2016, Byrd filed a property claim with the Cook County State's Attorney seeking release of his car. He listed it as a family heirloom, formerly the property of his late brother.
On August 29, 2016, Byrd received a notice from the Cook County State Attorney's Office that his car was subject to a pending civil forfeiture proceeding. The Cook County State's Attorney Office had filed a complaint against Byrd's car, seeking to have it forfeited to the state.
Because civil forfeiture operates under the legal fiction that it's an action against the property, not its owner, Byrd's case appeared on the docket as The People of the State of Illinois v. 1996 Cadillac Sedan.
(This quirk of American law has resulted in other notable cases such as United States v. Article Consisting of 50,000 Cardboard Boxes More or Less, Each Containing One Pair of Clacker Balls, United States v. Forty Barrels and Twenty Kegs of Coca-Cola, and United States v. Approximately 64,695 Pounds of Shark Fins.)
It wasn't until November that Byrd had his first hearing in Cook County asset forfeiture court. He filed a handwritten financial hardship motion asking the court to release his car while his case was pending so he could continue to work.
"I'm in need of my auto because I'm a carpenter by trade, and this is my business," Byrd wrote. "My tools are in the 1996 Cadillac sedan. I used the auto to go to various jobs. Can't pay any bills because this is my livelihood. I would appreciate this for me and my children."
To show hardship, Byrd had to get a letter from his local carpenters union, prove ownership of the car, pay a $30 security deposit, and show current insurance on the car, which at that point he'd been unable to drive for close to six months.
A month later, Cook County Circuit Court Judge Margarita Kulys-Hoffman granted Byrd's motion over the objections of the state attorney's office. She ordered the Chicago Police Department to release Byrd's car.
However, when Byrd went to the Chicago Police Department, judge's order in hand, a strange thing happened. The city refused to release it, telling him he first had to pay the fines and fees that had been accumulating under Chicago's municipal code since June.
Byrd, who thought he was finally about to get a reprieve from this inscrutable system, was flabbergasted.
"How can a judge say to give this man his vehicle in writing, but the city of Chicago say, 'No, we want some money?'" Byrd says. "It's crazy. They're inside of the state but they want to make themselves outside of the rules."
Why Chicago doesn't have to obey an order from a state judge
Byrd's assessment is in fact close to the truth. Chicago quite literally plays by its own rules.
In 1971, Illinois voters approved a Home Rule amendment to the state constitution, giving counties and cities with populations over 25,000 authority to enact their own ordinances and levy taxes and fines. As a result, Illinois local governments have some of the broadest freedom in the country to manage their own affairs. It also means that, to the city of Chicago, the order releasing Byrd's car is just a piece of paper with a fancy seal on it. An Illinois state judge has no more authority to tell Chicago to release a lawfully impounded car to a debtor than the Queen of England.
Byrd's car was effectively being claimed by two entirely distinct layers of government. He would now have to fight a two-front war against the Cook County State Attorney's Office to stop it from taking his car through civil asset forfeiture, and Chicago's Department of Administrative Hearings, an "an independent quasi-judicial body" that handles matters related "to the public health, safety, welfare, morals and economic well being of the residents of the City of Chicago," according to its website.
Byrd filed a request to the department on December 15, 2016, to challenge the fines and fees. Four days later, he had his first hearing, where an administrative law judge found there was enough evidence to continue the case against him. By this point, his Cadillac had racked up $6,445 in storage fees.
So Byrd had to return to the state court judge to petition her to waive the storage fees, which would at least give him a shot at temporarily recovering his car while his cases were pending. The judge again waived the fees, but could do nothing about any fines imposed by the city. For that, she referred Byrd to Andrew Hemmer, an attorney for Cabrini Green Legal Aid who specializes in forfeiture and impound cases.
"It can't be overstated what a procedural and logistical nightmare it is to get a car impounded in the city of Chicago."
Civil asset forfeiture is often criticized by civil rights groups for being tilted against defendants.But compared to Chicago's vehicle impound process, it's a model of transparency and fairness. Hemmer says his clients often don't receive the impound notices the city is supposed to send out, putting them at risk of default judgment in their cases.
"Many of my clients get all the way to the end of the forfeiture case and win," Hemmer says, "but then they go to the city building, they're told they were mailed a default order a year ago, they owe a $2,000 fine, and we have to go challenge that, too."
City records back this up. Of the more than 27,000 impound violations brought to the Chicago Administrative Hearings Department over the 12 months reviewed by Reason, about 10,000 resulted in default judgments after owners failed to request hearings.
Hemmer says even other defense attorneys ask him for help understanding the process. "It's a confounding system," he says. "It can't be overstated what a procedural and logistical nightmare it is to get a car impounded in the city of Chicago."
Chicago's impound laws have no "innocent owner" defense
While Chicago has the freedom to depart from Illinois state law in its own code, those departures only go one way: making it easier for the city to win impound cases.
For example, under Illinois law, the state can't initiate asset forfeiture actions for marijuana offenses unless the drugs are over a certain weight threshold. This keeps state police from fishing for petty seizures, like taking someone's car for having a joint in the ashtray. Chicago's municipal code, on the other hand, has no such threshold, meaning any amount of drugs, no matter how small, can trigger an impound.
Documents provided by Hemmer in another case show one of his clients' cars was impounded for a plastic bag containing less than .1 grams of heroin—trace residue.
More importantly for Byrd and many other defendants, unlike under state law, there is no "innocent owner" defense in city impound laws. These provisions still put the burden of proof on owners to show their innocence, but at least offer an escape hatch.
Under Chicago's merciless municipal code, it doesn't matter if Byrd was unaware his passenger had heroin in his pocket. All the city has to prove is that it is more likely than not there were drugs in his car.
"For the drug cases," Hemmer says, "the first thing I tell all my clients is that if we go to the hearing, we're most likely going to lose."
At an administrative hearing, there's no right to an attorney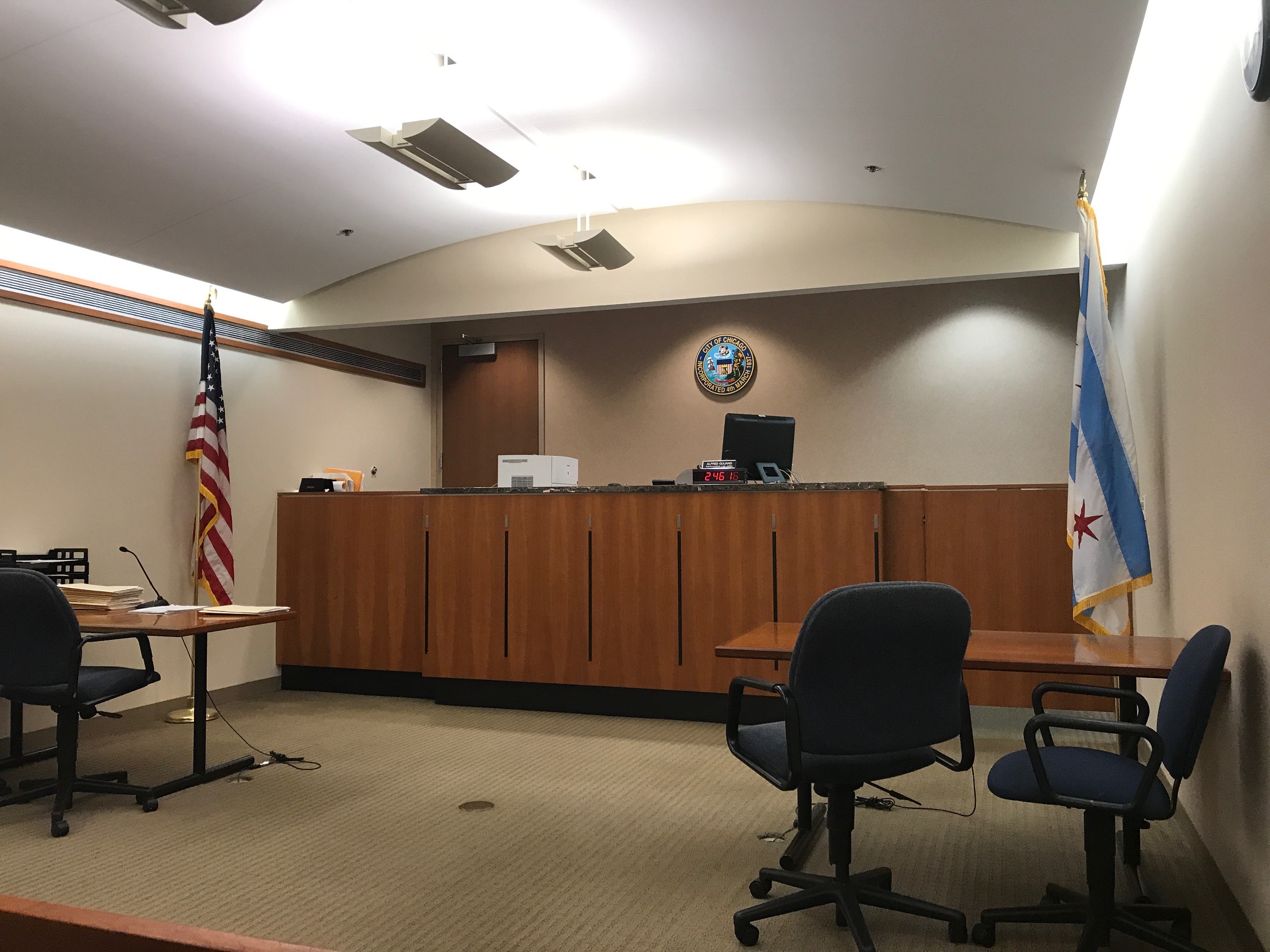 The next stop for Byrd was Room 110 in Chicago's Administrative Hearings Department. It's where quasi-judicial hearings for vehicle impounds in the city happen.
Room 110 is a small, shabby room on the department's first floor. The carpet is the color of old guacamole. There are three wooden benches for soon-to-be called defendants, cops, and lawyers. The administrative law judges that preside over the hearings are licensed attorneys hired by the city as independent contractors. They wear button-down shirts and ties instead of robes, and sit in three-quarters profile to the rest of the room, facing a desktop computer. A large printer next to the judge loudly dispenses justice after hearings, which last about 15 minutes a piece.
Here is how one case on a Friday afternoon in March went: On one side of the room is an attorney for the city of Chicago. Next to him is an officer from the Chicago Police Department.
On the other side of the room sits Dominique Bush, a 35-year-old cashier at a Dunkin' Donuts. Like most defendants who find their way to Room 110, Bush doesn't have a lawyer. Because these are administrative hearings, not criminal proceedings, she has no right to an attorney.
Administrative Law Judge Alfred Quijano carefully explains to Bush the structure of the hearing and what standard of evidence he will rely on to arrive at a decision. But it's a bit like explaining the principle of buoyancy to someone on a sinking ship.
The prosecution goes first. The police officer testifies that he pulled over a silver Dodge Caravan belonging to Bush on December 4, 2017. The driver, a man Bush says she's never met before, had a suspended license.
After the cop testifies and the prosecutor enters the accompanying police reports into evidence, it's Bush's turn. She says she dropped her van off at a mechanic to get it fixed. A couple days later, she got a call from the police saying it had been impounded.
"Unfortunately, that's not a defense," Quijano tells Bush. "If you had a theft report, that would be a different matter."
Claiming one's car was stolen is one of the only three viable defenses in a Chicago impound case, but it requires filing a theft report with the Chicago police within 24 hours, something no one has told Bush until this very moment.
What is she supposed to do now, Bush asks.
Quijano says Bush could try reporting the theft now, months later, but it's unlikely the police would allow it at this late date, he says. As for the fines, she could relinquish her car to the city.
The judge hands her a sheet of paper notifying her she has been found liable for allowing her silver Dodge Caravan to be driven on a suspended license, and has been assessed fines, as well as towing and storage fees.
One document—a theft report—might have saved her vehicle. But now she says she's stuck with a harsher penalty than the man who was driving her car: "His case was thrown out. There was no probable cause to stop him."
Bush looks at the sheet of paper the judge handed her. She now owes the city of Chicago $4,400 in fines and storage fees, the latter of which will keep accruing at $35 a day unless she pays up or relinquishes her car. She doesn't have it.
"What can I do but sign my vehicle over to the city so they can sell it and make some money off it?" she says. "I feel like that's what they wanted me to do anyway."
"This was a crime that happened to me, yet I still had to pay."
Once the hearings are over and appeals are exhausted, the only thing left for people like Bush to do is try and find a way to pay off the debt. For low-income individuals, this can be a years-long process that affects job opportunities, mobility, living situations, credit scores, and a host of other issues.
In 1995, Chicago resident Rosalva Nava was going through a divorce. Her soon-to-be ex-husband trashed her car and stole her license plates. Using her plates, he racked up $6,000 in tickets and moving violations under Nava's name before he was deported.
"I had the police reports," Nava says. "I showed them when he slashed my tires and broke my windows, but when I went to the city, they told me that because the car was in my name, I was responsible for it. That made me feel really upset because this was a crime that happened to me, yet I still had to pay."
Nava managed to scrape enough money together for a new car, but the first thing the city did was put a boot on it and impound it. Unable to even make a dent in the hefty fines, Nava lost her car, then her job, since she couldn't get to work.
And although relinquishing one's car to the city will stop storage fees from piling up, the profits Chicago makes from the sale of one's car do not count toward one's debts.
"When I volunteered at my daughter's school, they said, 'Hey, Rosalva, we have a job for you as a clerk,' but when I went to apply for the job, they told me that because I owed tickets I was unable to get it," Nava says. "That happened to me twice."
Residents used to be able to get their cars out of impound, at least temporarily, by filing for Chapter 13 bankruptcy. It was a popular option in a system that didn't afford many others, but last year an Illinois state judge ruled that Chicago has what amounts to possessory lien on impounded property—basically a claim over the car as security for the payment of debt.
Debtors can also enter into payment plans with Chicago, but in Nava's case, the city wanted a $2,000 down payment first. She managed to negotiate down to $1,500.
It was a struggle for Nava, a single mother, to hold down part-time jobs, take care of her children, and pay rent, much less pay down her debts. She ended up moving into her parents' basement with her kids.
Debtors can have their wages garnished and be sent to debt collection, wrecking their credit score. Debts from tickets and fines also block residents from getting jobs with the city of Chicago, as Nava found out.
"When I volunteered at my daughter's school, they said, 'Hey, Rosalva, we have a job for you as a clerk,' but when I went to apply for the job, they told me that because I owed tickets I was unable to get it," Nava says. "That happened to me twice."
Last year, Nava was finally able to pay off the last of the ticket debt she had been saddled with 20 years earlier.
It didn't last long. Nava couldn't afford to renew her Chicago City Vehicle sticker—Emanuel hiked the price again this year—before it expired. Within a week, she had gotten two $400 tickets and a boot on her car.
Putting a stop to excessive city fines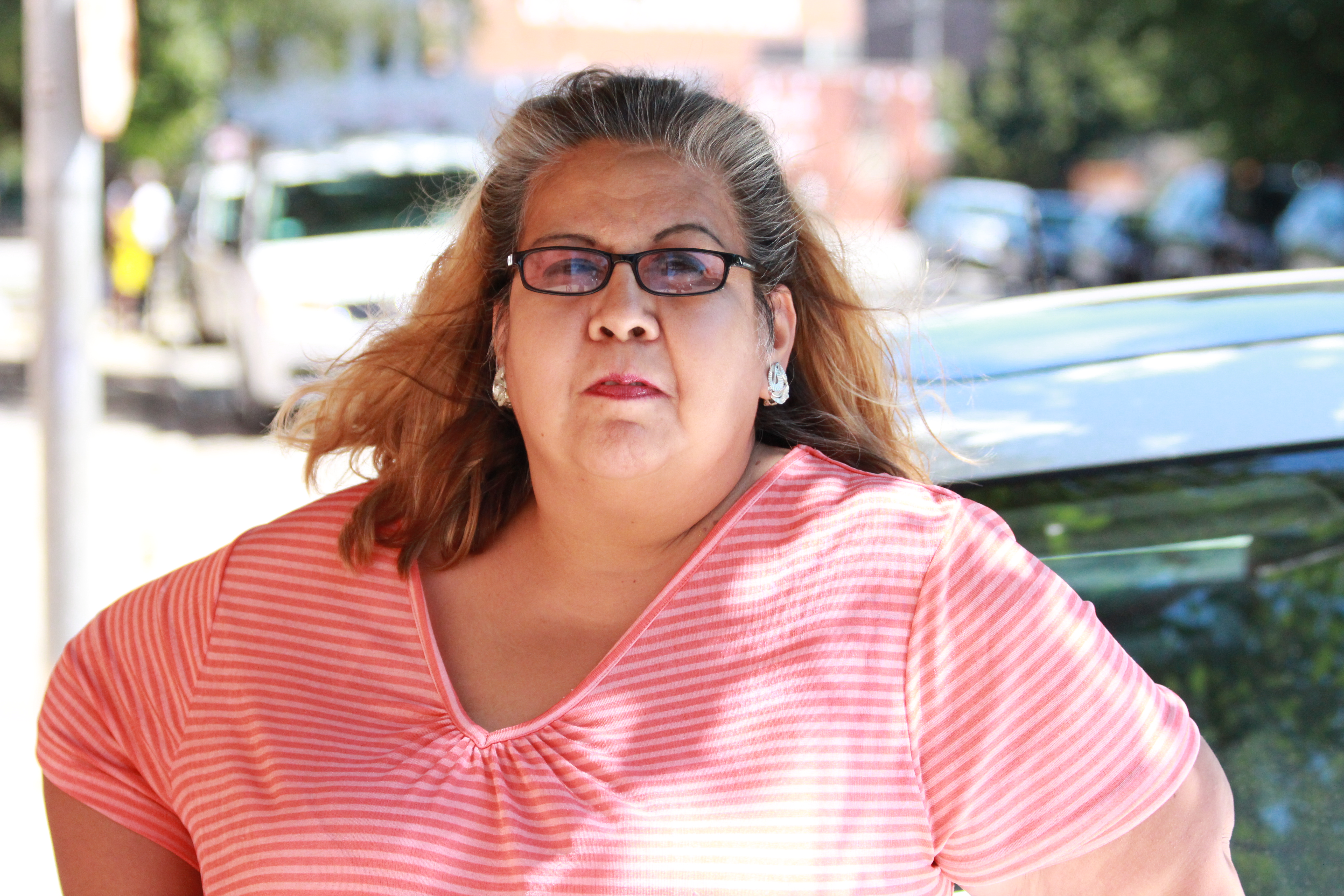 Nava is now a co-chair of the STOP campaign, a project to reduce poverty by Community Organizing and Family Issues (COFI). Earlier this year, COFI issued a report on debt, including the role of excessive city fines and fees in trapping low-income families in downward spirals. According to a survey on family finances in the report, 22 percent of respondents with annual incomes under $15,000 reported owing ticket debt to Chicago.
Among COFI's recommendations for lightening the debt load on low-income families are limiting driver's license suspensions to traffic violations, rather than non-moving violations; passing legislation to bar local governments from imposing high fees and debt collection procedures on those unable to pay; and conducting studies to ensure that fees and fines don't disproportionately hit low-income and minority residents.
Those changes would all happen at the city level. The Illinois legislature would have to pass a bill granting it sole jurisdiction over seized property to assert any authority over Chicago's impound codes, and that would likely require a supermajority of the state house and senate. State lawmakers and advocates briefly considered pushing for such a provision in the asset forfeiture bill passed last year, but it was shelved to keep an already tough-to-pass bill alive. (Chicago City Hall and the Administrative Hearings Department did not respond to requests for comment for this story.)
In June 2017, the Illinois legislature passed an asset forfeiture reform bill, strengthening the protections for property owners. Bipartisan pressure has led more than half of all U.S. states to pass some form of asset forfeiture reform in recent years, often over the staunch objections of law enforcement. But that won't help those already trapped in the system.
Illinois legislators introduced a bill earlier this year to end license suspensions for unpaid parking tickets, and Ruddell, the ACLU attorney, says he wants to take on impounds in the near future as well. He expects a fight.
"It's a racket Chicago's been able to maintain this long, and I don't expect they'll quietly roll over and quit doing it," Ruddell says. "The unfairness of it all is well documented, but it doesn't seem to be a concern to the folks at the city."
Meanwhile, the city is still struggling to balance its books. Last year, the Emanuel administration announced that its projected budget gap for 2018 had shrunk to $114 million, its lowest amount in nearly a decade. However, even if the economy stays strong, structural deficits are expected to increase again, to $212 million in 2019 and $330 million by 2020.
"I'm almost to the point of being homeless."
In February 2017, Byrd showed up at Room 110 for his second and final hearing before a Chicago administrative law judge. It did not go any better than Bush's. The judge, bound to the same standard, ruled there was probable cause that there were drugs in Byrd's car, and he was therefore liable for fines under the city code.
For what he said was nothing more than giving a client a ride, Byrd had spent the last six months carless, submitting claims and hand-written motions, hustling to court hearings, and scraping money together for filing fees. He convinced a state judge that he was financially dependant on his car to survive, only to have the Chicago government tell him that the court order in his hand didn't apply to the city code. He found a pro bono attorney, only to find that the city code was, by design, nearly impossible to beat. He had tried everything, gained nothing, and was still months away from any resolution in the state's attempt to forfeit his Cadillac.
"I can't understand it, because I'm almost to the point of being homeless," Byrd says. "If I was found guilty or in the wrong, do what you gotta do, but I was blind to the fact."
The piece of paper the administrative law judge handed Byrd informed him that his total fines and fees stood at $8,790. He only had one choice left.
For what he said was nothing more than giving a client a ride, Byrd had spent the last six months carless, submitting claims and hand-written motions, hustling to court hearings, and scraping money together for filing fees.
Byrd's lone remaining option was to file an appeal in Cook County Circuit Court. However, the appeal process is merely a review of the Administrative Hearing Department's decision, and the low evidentiary standards and strict laws make overturning a decision extremely difficult. Of the five impound cases that Hemmer has appealed, only one has been overturned.
Separately, Byrd's asset forfeiture case was still winding through the system. On August 10, 2017, more than a year after his car was first seized, Byrd had his day in Cook County forfeiture court.
The state judge found Byrd was an innocent owner. He did not know or have reason to know of drug activity, and his car was therefore exempt from forfeiture under state law. The judge released the state hold on his car and ordered towing and storage fees cut to $250.
With his state case finally wrapped up, Byrd had his appeal hearing in the city impound case on October 23, 2017. The judge affirmed the administrative decision, finding Byrd was liable under the city code, but also enforced the state court order waiving Byrd's towing and storage fees.
Today, Byrd's Cadillac still sits in a Chicago impound lot, where it will stay until he pays the $2,000 fine for having unlawful drugs in his car, or until he gives up.
The city moves to sell Byrd's car for scrap
The last, most recent paper in Byrd's leather binder is a pink notice dated February 9, 2018, informing him that the city of Chicago is planning on selling his Cadillac for scrap metal.
"You have failed to timely request a hearing to challenge the towing and storage fees, and have therefore waived your right to a hearing in accordance with Section 2-14-135 of the Municipal Code of Chicago," the notice stated. "This letter is to advise you that your vehicle will be disposed of in accordance with Section 9-92-100 of the Municipal Code of Chicago unless your vehicle is retrieved within 15 days of this notice."
Yet again, Byrd traveled to Chicago, went to the police station with his leather folder stuffed full of documents, and explained to the cop at the desk that he was still fighting his case. He managed to save his car, for a moment.
Byrd is currently working to get a sit-down meeting with someone at Chicago City Hall. He says they've offered him a phone call. But Byrd believes he's owed nothing less than a face-to-face with the city officials who've taken his livelihood.
"I have no background in drugs, no felonies, no nothing, just been working hard all my life," Byrd says. "I believe the city just wants you to throw money at them and not fight for what's right, and I'm fighting for what's right."
The problem is, there's not much room left for Byrd to fight. As he's learned the hard way, even when Chicago loses, it still wins.