Oops! Amtrak Trains Don't Fit in Miami's $2 Billion Train Station
The Miami Intermodal Center opened five years ago, but is still unable to service Amtrak trains.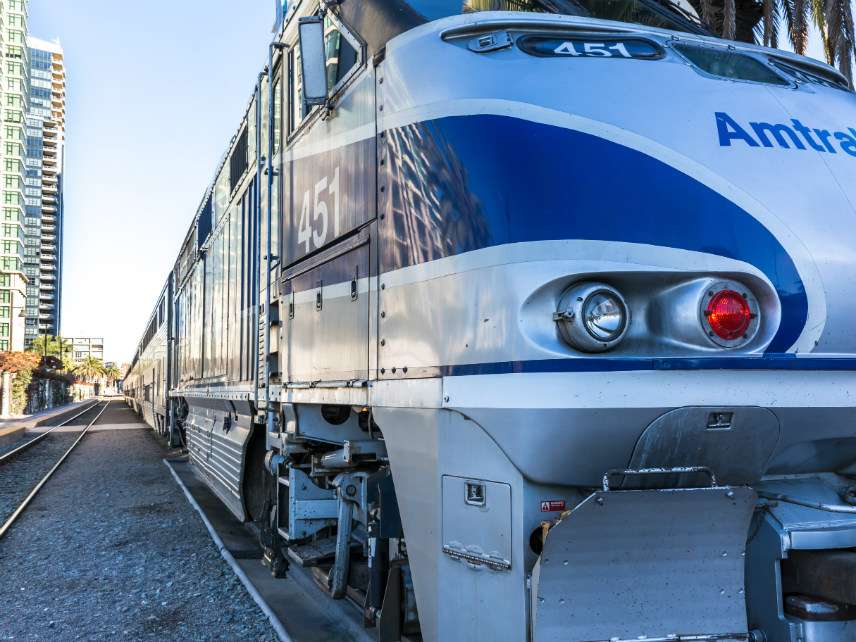 When the $2 billion Miami Intermodal Center (MIC) started construction in 2011, the plan was to have its central station serviced by long-distance Amtrak trains.
Construction finished in 2013 and while three different rail services currently operate at the station, Amtrak is nowhere to be found. The reason? The platform built for Amtrak is 200 feet too short for Amtrak's long-distance trains.
The problem was first discovered shortly after construction began, but who exactly is to blame for the multi-million-dollar mishap, or what is to be done about it now, remain open questions.
The Florida Department of Transportation (FDOT) claims that it was only informed of the platform length issue months after construction started. Amtrak insists that it kept FDOT fully informed of its needs throughout the pre-construction design and review stage.
Whoever is at fault, the problem is not easily remedied. Extending the platform an additional 200 feet would put it smack dab in the middle of the city's bustling 25th Street. In other words, extending the platform wold mean new construction in and around a busy thoroughfare.
FDOT initially considered this solution but has since rejected it. Instead, transportation planners have kicked around the idea of just having Amtrak trains temporarily jut out into traffic while they service the station.
An Amtrak spokesperson told the real estate blog The Next Miami that it is still in discussions about serving the MIC, but that it has no immediate plans to do so.
The Miami Herald listed the cost of the central train station—referred to as the "crown jewel" of the whole MIC complex—at some $88 million. Even on a $2 billion project, which also includes a massive rental car facility and bus station, that is not chump change.
FDOT planners realized this themselves. A 2008 presentation outlaying financial risks for the project ranked spending on Amtrak "high cost risk" given the money required and the uncertainly at the time about whether Amtrak would actually run trains to the station.
Of course, even if the platform did function as intended, it would still not be a win for taxpayers. The kind of long distance trains Amtrak was planning on running to the MIC are notorious money losers that are in large part responsible for the service's $227 million losses last year.
President Trump's latest budget proposal called for ending subsidies for Amtrak's long-distance service, but Congress chose not to make the cut.