Public Transit Becomes Another Tool for Total Government Surveillance
City's new bus system comes with 24-7 camera feeds.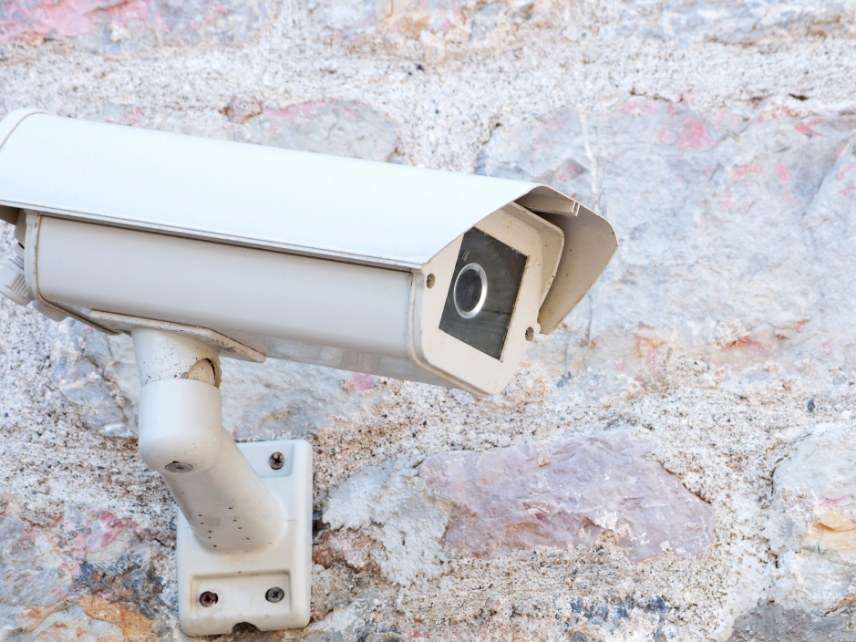 Richmond, Virginia's new bus-rapid-transit system, the Pulse, has been beset with controversy. The original price tag of $49 million has risen to around $65 million. Some community leaders and City Council members thought its footprint didn't go far enough. The system was supposed to be up and running months ago, and businesses along the affected Broad Street corridor have complained about the way the drawn-out construction has kept customers away.
City marketers like to say Richmond is "easy to love," but loving the Pulse takes more effort. Now there's another reason to harbor a resentment against it: surveillance.
Last week Style Weekly's Brad Kutner reported that the system's 26 stops will have around four security cameras each—"making for more than 100 new surveillance devices on the roughly 7.5-mile stretch."
Moreover: "These stationary cameras will always be on, day and night, and their live feeds will be viewable from 911 headquarters, through the city's Department of Emergency Communications, as well as at GRTC's radio room." The Pulse buses also come with several surveillance cameras.
City and law-enforcement officials promote the cameras' benefits. A spokesman for the State Police says cameras help find "missing children, abducted persons and wanted offenders."
A spokesman for the Greater Richmond Transit Company offers a different rationale. She says by email that the cameras serve "the safety of our patrons. … If there is a need at a station, we can immediately see the need and respond accordingly. This ensures we are able to provide exceptional customer service for GRTC riders."
Responding immediately to a need, however, suggests the cameras will not only operate around the clock, but be monitored around the clock as well. Which means Pulse patrons could be under surveillance whether they have a need or not—and despite the fact that the stations also come equipped with emergency call boxes.
That would be troubling enough in its own right. It seems all the more troubling given the widespread understanding that one purpose of the Pulse is to help people of modest means—in particular the majority-black population of Richmond. The Pulse is considered a "literal lifeline to jobs, services, and opportunities" for "households without a car." The relief that comes from having better transportation opportunities might be tempered by the oppressive sense that you're constantly being watched, just in case.
True, people have become accustomed to surveillance cameras. They dot the ceilings of big-box retailers like measles. They peer down at customers in banks, and those using ATMs and self-checkout lines. They stand guard at the entrances to apartment buildings and tony subdivisions. And they keep watch for cheaters at toll-road collection plazas.
But most of those cameras reside on private property, and they generally are used to look out for specific offenses, such as shoplifting. Cameras that proliferate in public spaces watch everyone, for no particular reason. Just in case.
Granted: Nobody has a right to privacy in a public place. But there's a big difference between occasional, incidental observation and constant, intentional scrutiny. It's the difference between driving past a police car at an intersection and being followed by a police car for miles.
The Supreme Court has recognized that distinction too, in a series of cases about law-enforcement monitoring. It has ruled that placing a GPS monitor on a suspect's car without a warrant violates the Fourth Amendment, that having a dog sniff around your front porch constitutes a search, and that a convicted sex offender cannot be forced to wear a GPS tracking device so authorities can monitor his movements.
Each of those cases involved known criminals or suspected criminal activity, and the court still imposed limits on government action. Omnipresent security cameras lack such a rationale: They monitor everybody.
But even setting aside the concern about creeping Big Brotherism, there's another reason to question the cameras: Will they do any good?
London is one of the most heavily surveilled cities on the planet. British officials have spent hundreds of millions of pounds to install more than 50,000 security cameras monitored by the police (private businesses have installed hundreds of thousands more).
Yet data from the London Police show that crime has hardly budged. In 2017, the city saw 27,400 criminal offenses. The figure dipped over the next two years, then rose. In 2016 the total was 26,079. Cameras might help catch the occasional perp, but they don't seem to deter anyone.
Richmond officials didn't have much choice about installing the cameras; they were required as part of the roughly $25 million in federal funding the city received to build the Pulse. It's just another reminder that he who pays the piper calls the tune. In this case the song sounds a bit like a dirge.