Democrats Cling to Collusion as Explanation for Clinton's Loss in New Lawsuit Against Russia, Hackers, and Trump Campaign: Reason Roundup
Plus: anti-hate law used against anti-hate protesters, the "food desert" myth persists, and courts consider sports gambling and possibly racist redistricting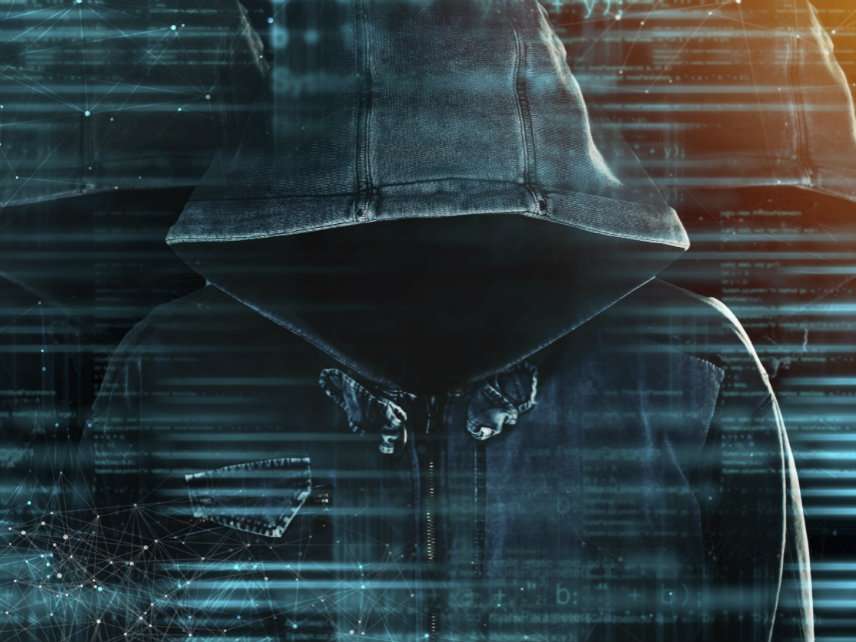 Democrats are suing over alleged Trump-Russia collusion. The Democratic National Committee (DNC) has filed a civil lawsuit against Donald Trump's presidential campaign, Russia, and anonymous entities who "hacked" DNC emails and handed them over to WikiLeaks.
DNC Chairman Tom Perez told ABC News Sunday that the purpose was to prevent Russian interference in the 2018 midterm election. It's unclear how, exactly, this is supposed to work.
The leaked DNC emails "produced no evidence that the primaries had been skewed—states and state parties, not the DNC, control primaries and caucuses," notes The Washington Post. "But numerous conspiracy theories grew out of the email hack."
The new DNC lawsuit, filed in federal court on Friday, claims that the Trump campaign colluded with Russia in a wide-ranging plot that includes WikiLeaks founder Julian Assange and many others. None of the allegations in the DNC's suit are new. But Perez told ABC that he was not concerned the DNC suit would interfere with special councel Robert Mueller's investigation into the same. He also said he was "confident that we will get a jury trial."
Trump's campaign has called the DNC suit "frivolous" and "baseless," based on a "bogus Russian collusion claim" and "filed by a desperate, dysfunctional, and nearly insolvent Democratic Party." (President Trump tweeted Friday that the Democrats were suing "the Republicans for Winning.")
Even those who might disagree on the Russian collusion claims being "baseless" are questioning why the official apparatus of the Democratic Party is making this move right now. Obama strategist David Axelrod called the suit "spectacularly ill-timed" and worried that it would give fodder to claims that the Russia-Trump investigation is nothing more than "a partisan vendetta."
Others have pointed out that the DNC suit might not even be allowed. It names Russia itself, the General Staff of the Armed Forces of the Russian Federation (GRU), and whoever was behind Guccifer 2.0—the "lone Romanian hacker" who took credit for the DNC email hack and was later found to have logged in via a GRU computer—as defendants, charging these entities with violating six U.S. laws and several Washington, D.C., and Virginia laws.
"Typically, foreign sovereign nations are immune from suit in the United States under the Foreign Sovereign Immunities Act (FSIA)," points out Ingrid Wuerth at the Lawfare blog.
But are Russia, the GRU, and the GRU operatives entitled to that immunity? The case has the potential to generate a wide-ranging, blockbuster immunity decision with implications for various interpretive questions under the FSIA….It also raises important questions of international law, some of which I note in the brief overview that follows.

Of course, these questions will only arise if Russia and the state-related defendants are properly served and if they decide to litigate rather than default. Default is especially likely for Guccifer 2.0, whose identity is unknown and who may have less to fear from a default judgment. Even for the other defendants, however, execution of a judgment in the case may be difficult due to execution-related immunity and for other reasons such as the location of assets. If the case does goes forward against any of these defendants, immunity from adjudication is a threshold issue that will be litigated at the outset. Both statutory and common law immunity provide a jurisdictional (not a substantive) defense, and the appropriate scope of jurisdictional discovery may become an important issue after the complaint is served.
In any event, the lawsuit demonstrates Democrats' absolute commitment to pawning Hillary Clinton's loss off on nefarious outside forces and their refusal to undertake the kind of post-2016 election reflection that could actually boost their party's chances of electoral success.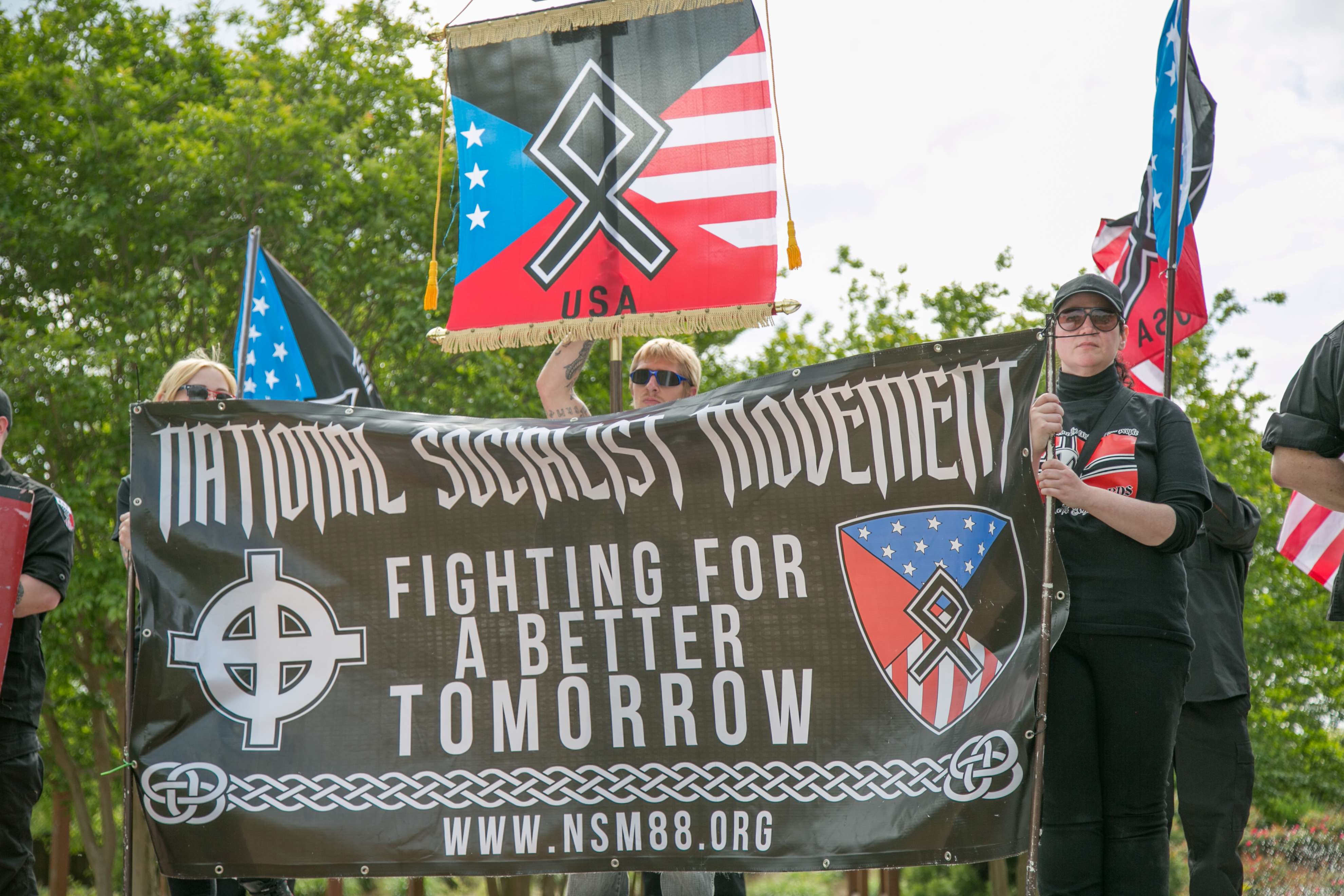 Anti-Nazi protesters arrested for wearing masks. A Georgia law passed to punish Ku Klux Klan members in the 1950s was just dusted off by local cops targeting anti-Nazi protesters. The law prohibits people from wearing masks at public events. On Saturday, anti- National Socialist Movement demonstrators—some masked—showed up to protest a neo-Nazi rally taking place in a park in Newnan, Georgia. Several protesters were arrested and charged with violating the old anti-Klan law (a misdemeanor).
"We were peacefully protesting, yet they put guns in our faces and told us to take our masks off," said one of those arrested, 19-year-old Jeremy Ortega. "It made no sense." Ortega said they wore masks to prevent the Nazi ralliers from recognizing them and seeking future retribution.
Georgia Bureau of Investigation Director Vernon Keenan told the Atlanta Journal-Constitution: "We maintained security. We would not let there be disorder. We didn't have civil disorder, property damage. And we had just a few arrests. We are absolutely satisfied."
Food desert myths refuse to die. Tulsa, Oklahoma, has a novel plan to help low-income residents who are struggling to make ends meet and to find access to healthy and affordable food options: Ban stores that sell discounted food and household goods in low-income areas. What?
The newly passed plan alleges that because discount stores like Family Dollar and Dollar General offer only frozen and processed food, they are somehow "tak[ing] advantage of low-income, undeserved communities with few healthy food options," according to the New York City Food Policy Center at Hunter College. Advocates for the change say that the presence of these dollar stores prevents grocery stores selling healthier food from moving in.
This theory has been debunked time and time again. A lot of cities have tried to limit the number of fast-food restaurants or bodegas and convenience stores under the theory that they were either preventing healthier food establishments from moving in or enticing residents to make unhealthy choices. But analysis of these policies has shown that the "food desert" concept was flawed to begin with—and that in the absence of the businesses driven from low-income neighborhoods, new and more desirable businesses did not rush to fill in the gap and residents did not report significant changes to their food consumption.