University Cites Eminent Domain to Kick Students Off Property
"Legally incomprehensible"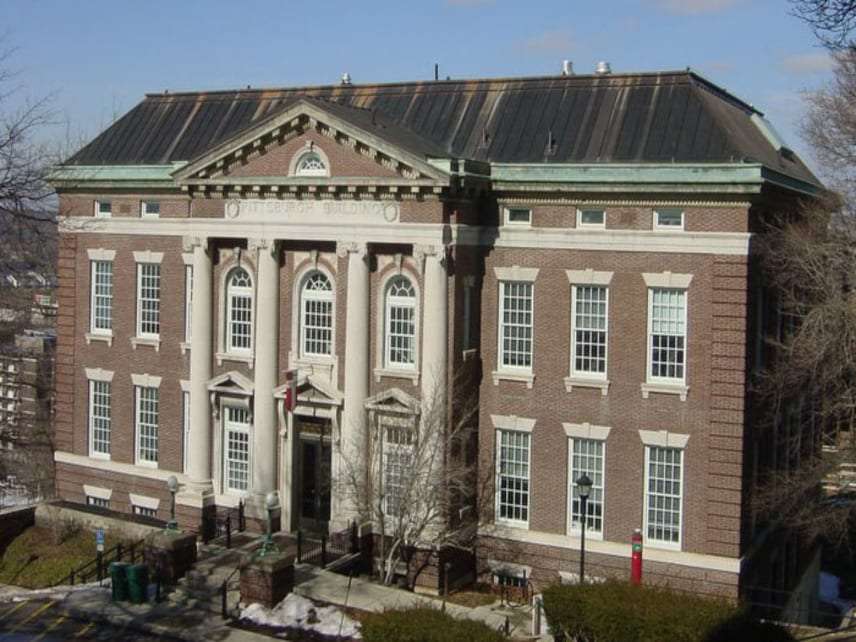 In a repressive double play, the Rensselaer Polytechnic Institute has both censored student speech and tried to justify its clampdown with an absurd interpretation of eminent domain law.
In Februrary, security guards at the New York college removed two students from a public sidewalk outside a hockey game for passing out buttons and fliers that criticized the university. The students were supporting the "Renew Rensselaer" campaign, an alumni group that seeks to expose adminstrative abuses of powers. When the students pointed out that they had a right to be on public property, the guards suggested that the school controlled the property through eminent domain.
This drew the attention of the Foundation for Individual Rights in Education (FIRE), which had already sent the school three letters about its restrictive approach to students' free expression. In its fourth letter, FIRE explained that the guards' argument was "as preposterous as it is legally incomprehensible. Eminent domain is the practice of a public body condemning and seizing real property for a public purpose, not a private institution requisitioning public lands for its own purpose."
While the institute has not responded to FIRE's letter, school official Richie Hunter did speak with The Washington Free Beacon about the case. She would not answer questions about the university's odd interpretation of eminent domain. Instead she suggested that the student handbook gave the school authority to quell the protest. Because these students failed to get prior authorization, Hunter says the school was justified in removing them from the sidewalk.
One of the students who was thrown off the sidewalk later emailed Hunter, asking her to clarify what part of the student handbook she referenced. In response, she cited a section called "Use of Institute Buildings and Facilities"—a segment clearly designed to cover private property—and stated: "Activities which groups wish to promote a cause, event, etc. must work either through the Union, Dean of Students Office, or the appropriate location supervisor to receive permission." The sidewalk in question, again, is public property.
Students at Rensselaer have been involved in an ongoing battle with the administration concerning who controls the student union. The university guarantees that it "shall not impede or obstruct students in the exercise of their fundamental rights as citizens" and that "students and student groups shall be free to examine and discuss all questions of interest to them and to express opinions publicly and privately," but it has rejected the student body's request to protest and it has charged a student with "operating an illegal business" to prevent him from handing out information. Videos of the administration tearing down fliers and a recording of guards ordering students not to post literature have been posted online.