Two Baltimore Police Officers Found Guilty of Armed Robbery, Racketeering
The trial of two Gun Trace Task Force members sheds light on a deeply dysfunctional department.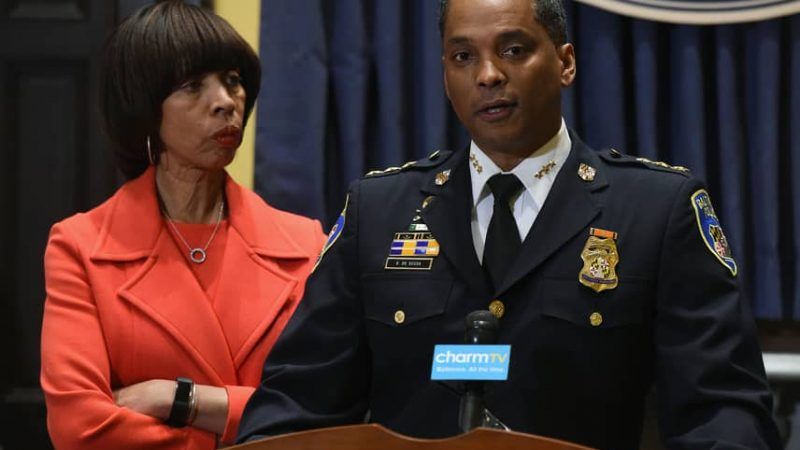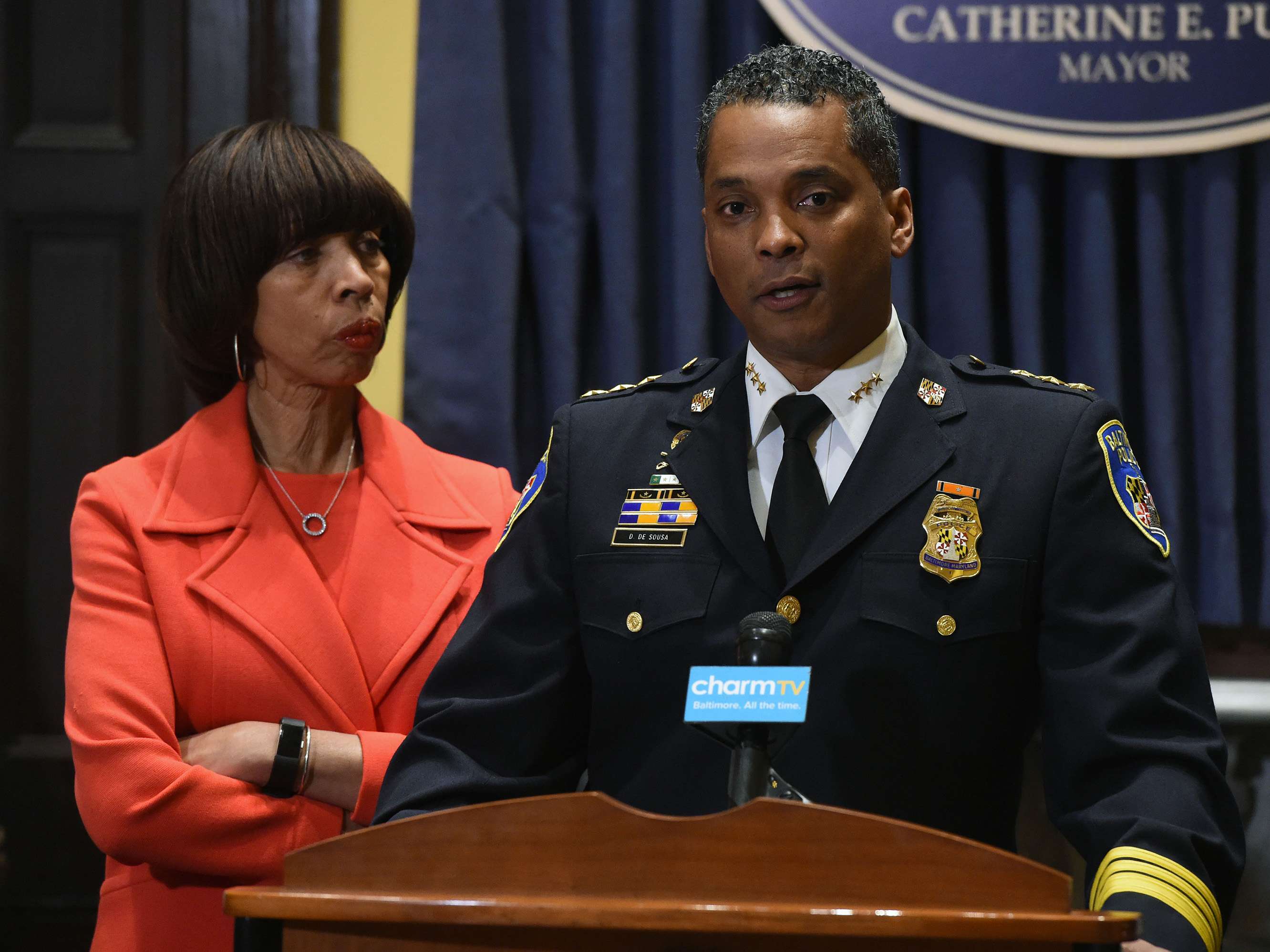 A jury has found two former Baltimore police officers guilty of robbery, racketeering, and conspiracy for their years-long participation in a crime ring within the city's Gun Trace Task Force. By detailing one of the most egregious cases of police corruption in Baltimore's history, the trial has raised broad questions about misconduct within a department that has struggled for decades to shake a reputation for malfeasance and to gain the public's trust.
Eight members of the task force were indicted; Officers Daniel Hersl and Marcus Taylor were the only two to reject plea deals and face trial. They now face a statutory maximum of 60 years in prison, though they will probably receive a lesser sentence following what are likely to be complex negotiations over the applicable federal guidelines.
During three weeks of testimony, the jury heard from four other task force members from a number of the officers' victims. The witnesses painted a picture of a group that stole money, guns, and drugs both under the pretense of doing police work and off the clock as a masked gang of stickup men.
The cooperating co-conspirators testified that the officers, under the direction of the task force's sergeant, used their police powers to gather information about the location of stashes of guns, cash, and drugs, which they would then either "seize" and keep for themselves or steal in armed robberies and home invasions.
Among other things, jurors heard that the cops
carried a "robbery kit," containing masks, crowbars, and a grappling hook, in their police vehicles;
carried BB guns to plant on the bodies of anyone they might shoot during a robbery;
resold drugs that had been looted from pharmacies during the Baltimore riots of 2015;
stole half of $200,000 found in a safe during a burglary, then covered up the theft by staging a videotaped "search" during which they "discovered" the safe and the remaining $100,000; and
shot a fleeing suspect in the back to avoid having to chase him.
In one particularly memorable section of the trial, a parade of career drug dealers took the stand to testify that task force members had robbed them.
The trial has also raised the specter of another recent sensational crime in Baltimore. One of the co-conspirators testified that homicide detective Sean Suiter participated in at least one of the gang's robberies. Suiter received a subpoena to appear before the federal grand jury investigating the task force, but he was shot and killed the night before he was scheduled to be questioned. The killing remains unsolved.
Suiter is not the only officer who has been implicated by witnesses but not indicted. A number of cops who were no longer affiliated with the task force at the time its crimes were discovered participated in its illegal activities before transferring out, according to the cooperating officers.
They also alleged that a deputy police commissioner, Dean Palmere, coached task force members in what to say to avoid punishment following an unjustified shooting in 2009, and that the chief of the internal affairs unit, Ian Dombroski, routinely agreed to authorize fraudulent overtime hours as a reward for making gun arrests.
A local prosecutor may have been a conspirator as well. In pretrial proceedings, Assistant U.S. Attorney Leo Wise told the judge that his office suspected someone in the Baltimore State's Attorney's Office of tipping task force members off to the existence of a federal investigation into their activities.
The revelation of the Gun Trace Task Force's misconduct is already causing fallout. State's Attorney Marilyn Mosby has already vacated 125 cases in which the convicted officers were involved, and defense attorneys say that thousands more are tainted and must be reviewed. What if any steps will actually be taken to review and address such cases remains to be seen, as does whether prosecutors will pursue cases against any of the other officers implicated during the trial.