Judge Reduces Woman's Prison Sentence Because She Got Sterilized, but It Was Totally Her 'Choice'
Paternalistic nudging in action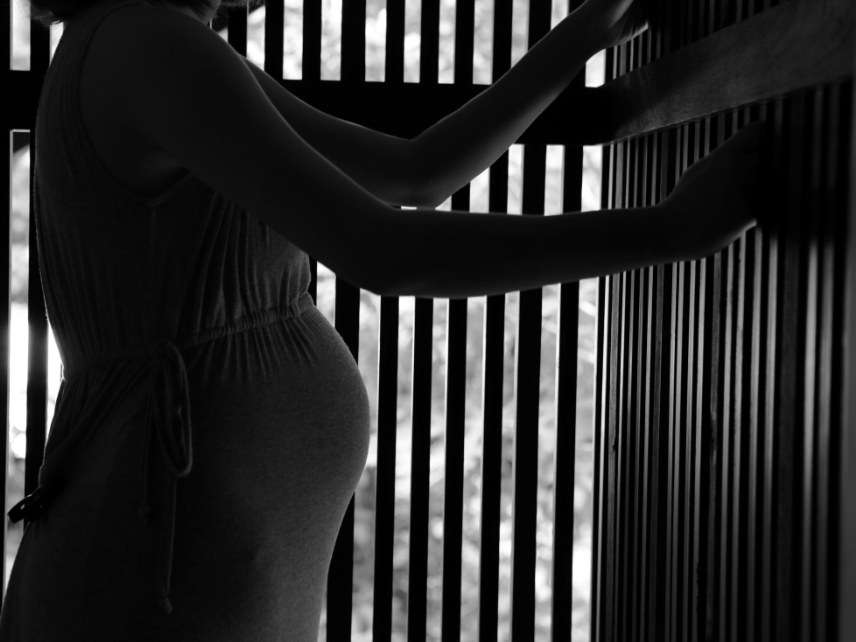 It would be unconstitutional—and unconscionable—for a judge to order a woman to be sterilized as punishment for a history of check fraud.
So instead a federal judge told Summer Thyme Creel that she would get a shorter criminal sentence if she voluntarily chose to get herself sterilized.
Creel agreed, and so U.S. District Judge Stephen Friot in Oklahoma City yesterday sentenced her to a year in federal prison and to pay more than $15,000 in restitution for passing counterfeit checks.
The Oklahoman reports that federal guidelines recommend a 16-month sentence for Creel's crimes, but the judge had the freedom to sentence her to up to 10 years. Friot said at her sentencing that he was giving her a shorter sentence specifically because she agreed to get sterilized.
Bafflingly, he also claimed that he wouldn't have counted it against her had she chosen against getting sterilized, even though in his order last summer he specifically told her that he would take into consideration whether she had.
The justification for making this "suggestion" to Creel is that she's a chronic drug user who had seven children by the age of 34 and a criminal history of check fraud. She tested positive for meth twice between the point that she pleaded guilty last year and her sentencing this week. The father of four of her children is in prison for murder.
But what does sterilizing Creel have to do with stopping her from committing crimes? No longer being able to have kids doesn't prevent her from either engaging in further check fraud or consuming more drugs. Imagine the outcry if the judge had tied her sentence to whether she'd agree to get an abortion the next time she gets pregnant.
Based on The Oklahoman's coverage of the case, the judge seems willfully obtuse about the fact that, given his position and his control over Creel's future, his "suggestions" will be treated differently:
The judge chided a prosecutor for telling him in a sentencing memorandum Creel has "a fundamental constitutional right to procreate."

The prosecutor in the memo had cited a 1942 U.S. Supreme Court decision that found unconstitutional Oklahoma's Habitual Criminal Sterilization Act.

"This is rather curious," the judge said of the prosecutor's position on the issue. The judge then pointed out the 1942 decision had involved involuntary sterilization. He said the prosecutor apparently overlooked that fact.
Friot insists it was entirely her choice as to whether she got sterilized. It's not unlike how we all "choose" to pay taxes. You don't have to pay taxes. You can also choose to go to prison. It's totally your choice, though.