Georgia Cop Forced Man to Decapitate His Own Dog—To Find Out If It Had Rabies
The sheriff says the cop shouldn't have done that. The incident is being investigated.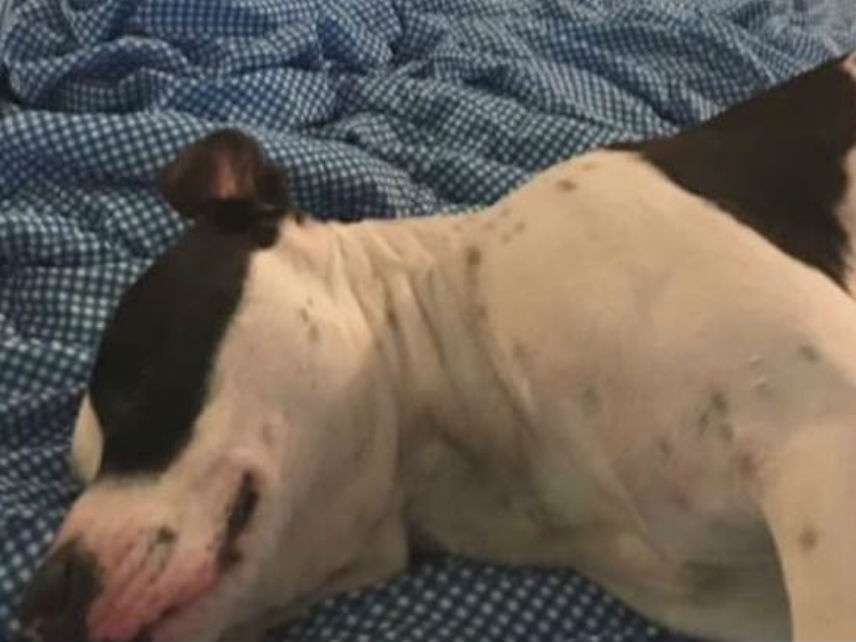 James Hollis, an investigator for the Crawford County Sheriff's Department, arrived at the home of Joe Goodwin after Goodwin's dog allegedly bit two people. After a deputy sheriff shot the animal—"to put the dog down," as Sheriff Lewis Walker later explained to WMAZ—Hollis took it upon himself to "investigate" whether the dog had rabies. He decided to do this by ordering Goodwin to cut his dog's head off.
Goodwin asked Hollis and the deputy with him to leave his property. Hollis told him he was either going to cut his dog's head off or be taken to jail.
Goodwin acquiesced and decapitated his dog.
"That shouldn't have been done on the scene, from what I gathered," Walker told the station. The sheriff says Hollis should have merely informed the health department that it needed to come pick the dog up.
Hollis has been placed on administrative leave while the department investigates the incident, but there isn't much to investigate. Someone who believes it is appropriate to ask a person to decapitate his own dog to find out whether it has rabies is decidedly not fit to serve in law enforcement.
It doesn't, and shouldn't, matter whether he's been specifically trained or told not to tell dog owners to decapitate their pets.
The story is so incredible that Snopes fact-checked it. (Rating: true.)
You can watch a video of a portion of the incident below: