Net Neutrality Vote Expected Today, Disney Buys Fox, Salma Hayek Says Weinstein Threatened to Kill Her: A.M. Links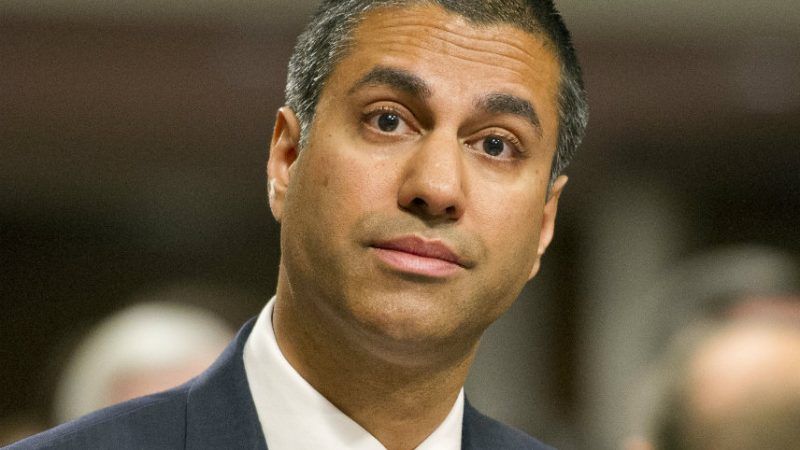 (Ron Sachs/CNP/AdMedia/Newscom)
Ron Sachs/CNP/AdMedia/Newscom

The Federal Communications Commission is expected to vote today on whether to end "net neutrality" rules enacted by the Obama administration in 2015.

The Walt Disney Company announced Thursday that it has acquired the majority of assets from 21st Century Fox.
An Ohio bill banning abortion if the fetus has down syndrome now awaits Gov. John Kasich's signature.
Today in sexual predation news…Morgan Spurlock, the documentary filmmaker best known for Super Size Me, has confessed to being "part of the problem," detailing a sexual-harassment settlement

over

and a rape accusation when he was in college. The Young Turks reporter Jordan Chariton is suing the Huffington Post for $23.5 million after the publication ran an article titled "Jordan Chariton Accused by Former Employees of Sexual Abuse, Harassment." Kentucky state Rep. Dan Johnson was found dead in an apparent suicide yesterday, following allegations that the former pastor sexually assaulted a 17-year-old girl in the basement of a church. And actress Salma Hayek, writing in The New York Times, says Harvey Weinstein told her: "I will kill you, don't think I can't."
The top Google searches of 2017 were Hurricane Irma, iPhone 8, iPhone X, Matt Lauer, and Meghan Markle.
D.C. is considering a rule requiring all child-care workers to have a college degree.
Follow us on Facebook and Twitter, and don't forget to sign up for Reason's daily updates for more content.