Chicago's Chronic Police Corruption Leads to Its First 'Mass Exoneration'
Fifteen men allegedly framed by a corrupt sergeant have convictions overturned.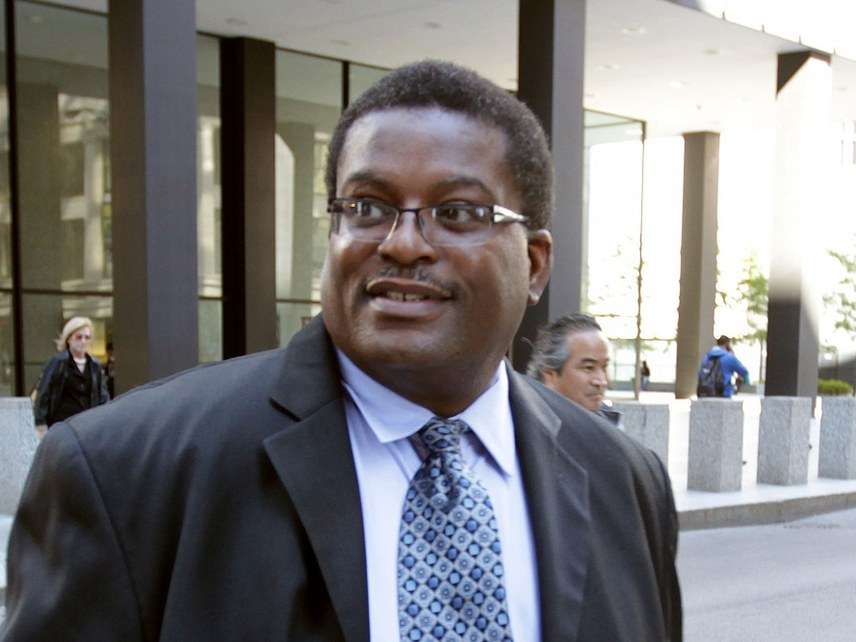 Guess which city's police department is so corrupt that prosecutors this week performed what they're calling the county's first "mass exoneration" of men framed for drug crimes?
It's Chicago, of course. Cook County prosecutors have just tossed out the convictions of 15 men framed by a pack of police led by Sgt. Ronald Watts. Watts was accused of running a drug and protection racket with his fellow officers and was eventually convicted and sent to prison for taking money from a drug courier who was actually an undercover FBI officer.
There may be more to come. According to defense attorneys with the University of Chicago's Exoneration Project, Watts was involved in nearly 500 convictions, all of which are now considered suspect.
As for the rest of Watts' crew, Chicago Police announced Thursday night that seven other police officers have been put on desk duty while their behavior is investigated. Asked why they're still on the force, a city official said they hadn't been convicted of a crime. Via the Chicago Tribune:
Asked earlier Thursday why several officers tied to Watts' corrupt crew were still on the force, police Superintendent Eddie Johnson noted none had been convicted of a crime — unlike Watts.

"They have due process and rights just like any citizen in this country," he told reporters after his speech to the City Club of Chicago. "… But we just can't arbitrarily take the job away from people."
Apparently, it was even a struggle to get the police to take them off the street during the investigation. Earlier Thursday, the city was adopting a "wait and see" attitude, but they had changed their mind by the evening.
In the private sector, employers don't have to wait for somebody to be convicted of a crime to cut ties with them. It's not "arbitrarily" taking a job away to fire a police officer who is deemed to be dangerous or incompetent or corrupt, even if he or she has not been convicted of an actual crime.
The Tribune notes that the exonerations will now allow the 15 men to file wrongful conviction lawsuits against the city. Chicago has spent hundreds of millions of dollars in settlements for police misconduct. Two police officers who were blackballed while attempting to expose Watts' misconduct themselves earned a $2 million settlement in a lawsuit.
Chicago has a serious police misconduct problem. Chicago also has a serious budget crisis that they're trying to tax and fine their way out of (and failing). It's not "arbitrary" to dump out bad cops that are costing the city millions due to their bad behavior. It, in fact, may be necessary to keep the city solvent.