Porn Star Cherie DeVille and Rapper Coolio Announce White House 2020 Bid
Their slogan? "Make American Fucking Awesome Again." But DeVille's real mission is to challenge stereotypes about sex workers.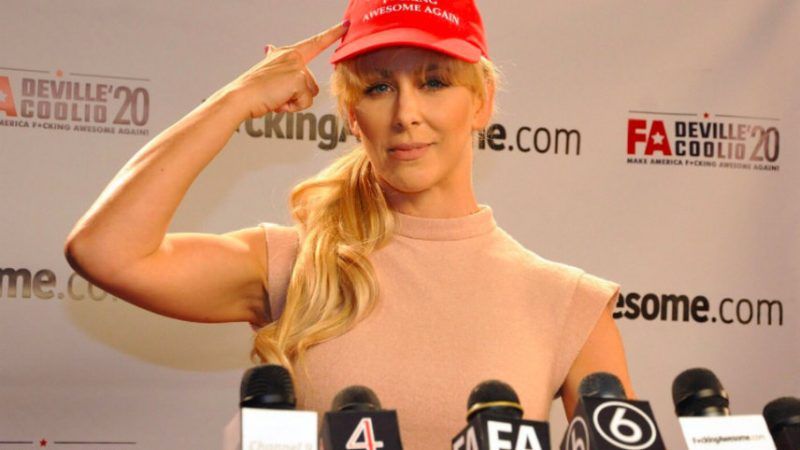 (https://fuckingawesome.com/pornstarforpresident/)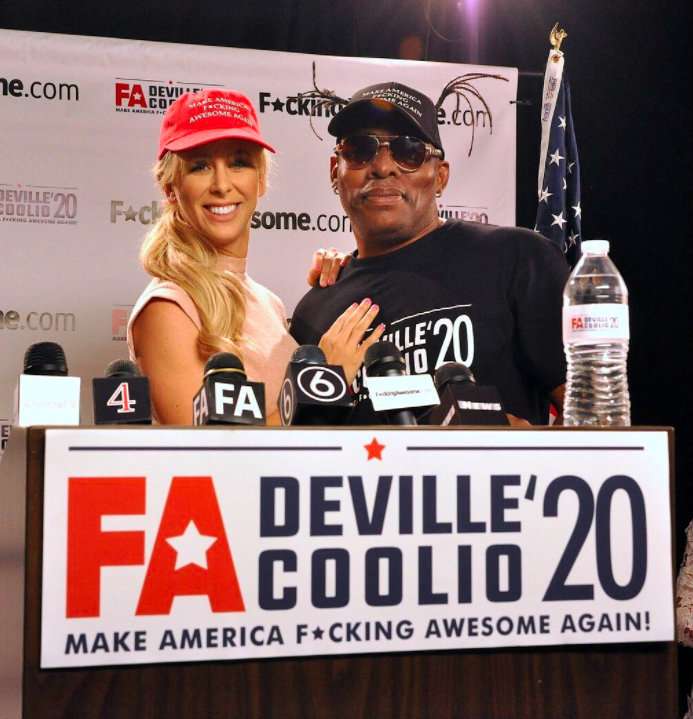 Frustrated with the state of American politics, porn star and physical therapist Cherie DeVille says she's running for president in 2020 with the rapper Coolio as her running mate.
"If our criteria now for becoming a political official is minor celebrity, I have that," DeVille told The Hill on Tuesday. "I feel like I can be [what] the American people—for better or for worse—want, which is interesting news, scandalous news, you know, not 'boring' political news. But at the same time [I can] do what the American people really need" by being "a person with integrity, and having someone listen to the people."
DeVille said she sobbed when Donald Trump won the 2016 election, not necessarily because of his personality or politics but because of what she felt it "meant for the direction the country was going in. We're voting for people as if we're on a reality television show."
But if you can't beat 'em…well, you know the saying. By August 2017, DeVille had enlisted porn actress Alix Lynx as her press secretary and musician Coolio—who "is primed to bring the nation CoolioCare"—as her vice-presidential partner.
Their campaign slogan: "Make American Fucking Awesome Again."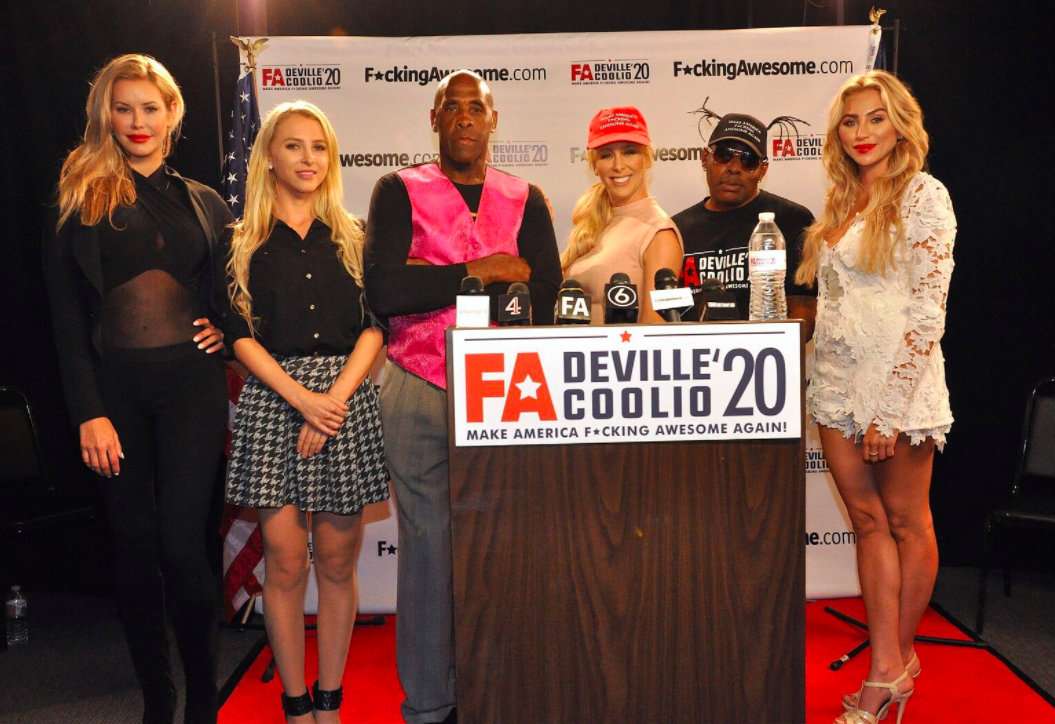 So…this has to be a publicity stunt, right? In the same genre as Kid Rock's potential Senate bid?
Yes and no. DeVille and Coolio have certainly been playing up the camp and kitsch factors so far. And DeVille—who earned a doctorate and ran her own physical therapy business before launching a porn career in her 30s—does not seem delusional about actually getting elected.
But she's throwing her hat in the proverbial ring in order to "start a dialogue" about sex worker stereotypes. "I just want to challenge the public opinion that a sex worker, just because they're a sex worker, couldn't be in public office," she said.
In the course of making that point, however, "it's evolved into a real and realistic run for president."
The campaign is being backed by the adult entertainment company F*cking Awesome.
Alas, it's a mixed bag as far as libertarian leanings go. According to their website, DeVille and Coolio are running on a platform that includes universal healthcare coverage, marijuana legalization, renewable energy, LGBT rights, and liberalizing immigration laws.