NYPD Officer Found Not Guilty In Road Rage Killing
Case marks the first trial using Gov. Cuomo's order giving the state attorney general power to prosecute officers accused of killing unarmed civilians.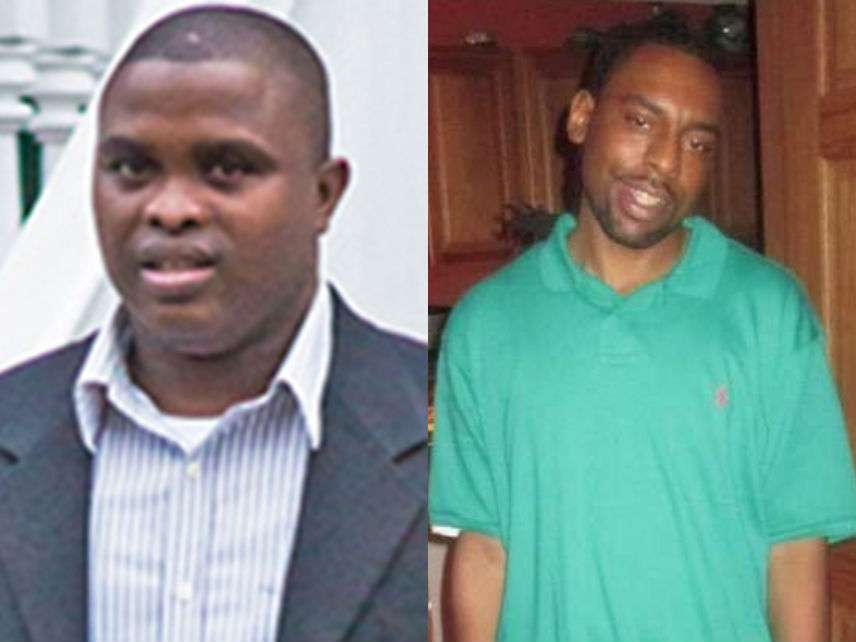 The New York attorney general's first prosecution of a police officer for a fatal shooting ended yesterday with an acquittal.
While he driving home from his shift one day last year, Officer Wayne Isaacs of the New York Police Department (NYPD) shot and killed the unarmed Delrawn Small in a road rage incident. According to a passenger in Small's car, Small believed Isaacs had cut him off and exited his car at a stop light to confront him. Video eventually revealed that Isaacs shot Small as soon as he walked up to Isaacs' car window. That contradicted what New York police said they initially believed, based largely on Isaacs' own statement: that Small had reached in through the window to punch Isaacs.
Police insisted the video did not provide a complete picture of what happened, but Isaacs was placed on "modified duty"—that is, his gun and badge were taken from him but he still got paid—when the video surfaced a week after the incident. Once he was officially indicted for murder and manslaughter last September, he was suspended with pay.
While the NYPD launched an internal investigation into the incident, unnamed high-ranking police officials insisted to local media that the shooting was "absolutely" justified. The results of that investigation remains unclear more than a year after it was launched.
What is clear is that the facts already known ought to be enough for NYPD brass to decide to terminate Isaacs' employment. For example, when Isaacs called 911 he did not report to dispatchers that he had shot somebody. Instead, he identified himself as a police officer, said he was attacked, and then requested an ambulance, later admitting to the dispatcher he was not the victim.
The lack of transparency in the initial 911 call ought to suffice for a termination with cause. Cops who can't be trusted to be honest about things that are undeniable (the responding paramedics would not have missed the fact that Isaacs shot Small) can't be trusted to be honest about things that they could conceivably cover up.
And the most effective way to reduce police violence is to remove police officers who are prone to violence. Fatally shooting someone during a road rage incident is a pretty strong indicator of that kind of propensity. Unfortunately, state civil service laws and provisions in the police union contract prevent the NYPD from firing officers on such grounds.
When New York Attorney General Eric Schneiderman requested the authority to prosecute police officers who use fatal force in the course of performing their duties, he argued—correctly—that his office would have less of a conflict of interest in prosecution than district attorney's offices that have to work regularly with the police they investigate and prosecute. In 2015 the governor gave him the authority to pursue such prosecutions.
The acquittal of Isaacs, who killed an unarmed man while he was off-duty, does not inspire confidence that Schneiderman's office will have much success securing convictions for on-duty killings, when juries tend to give the police even more of a benefit of the doubt.
The attorney general's failure also highlights the importance of pushing for broader reforms. Relying solely on the ability of the criminal justice system to punish its own is wishful thinking. Police departments like the NYPD need to be able to make personnel decisions based on the qualifications of the personnel.
Of note, too, is the futility of strict gun control laws like those in New York City that exempt law enforcement officers even when they are not on the job. (Virtually all gun control laws exempt off-duty and often even retired officers.) They are just as capable of killing after all, and are often allowed to do so with impunity—a dangerous combination.