A.M. Links: Trump's Approval Rating Drops to 36%, Harvey Weinstein Reportedly Used Private Investigators to Suppress Allegations, Saudi Arabia Accuses Iran of Committing an 'Act of War'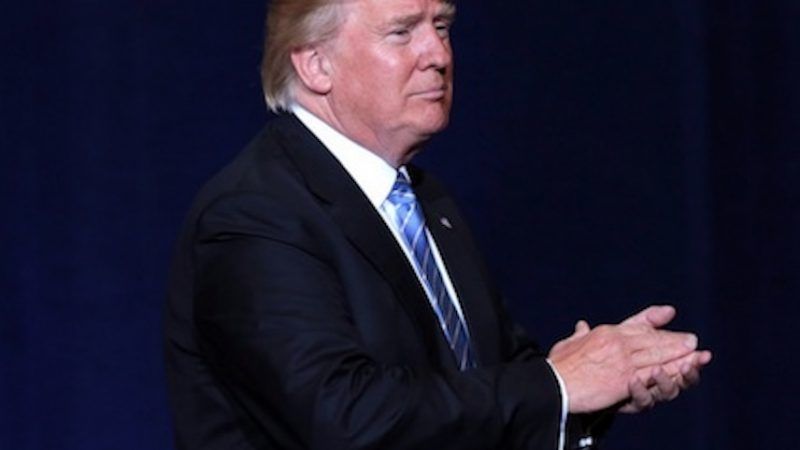 Gage Skidmore / Flickr.com

President Donald Trump is visiting South Korea today.

New poll: President Trump's approval rating has dropped to 36 percent.
"Former Trump campaign foreign policy adviser Carter Page suggested sending then-candidate Donald Trump to meetings with Russian officials in May 2016, according to emails read during Page's testimony to the House Intelligence Committee last week."
Saudi Arabia has accused Iran of committing an "act of war" after a missile was fired at Riyadh from Yemen.
Harvey Weinstein reportedly "hired private investigators, including ex-Mossad agents, to track actresses and journalists."
Florida State University has indefinitely suspended the school's 55 fraternities and sororities after the death of a first-year student following a frat party.
Follow us on Facebook and Twitter, and don't forget to sign up for Reason's daily updates for more content.