N.C. Body Camera Law Used to Shield Greensboro Police from Accusations of Abuse
A year after law passed exempting footage from public records laws, the inevitable consequences.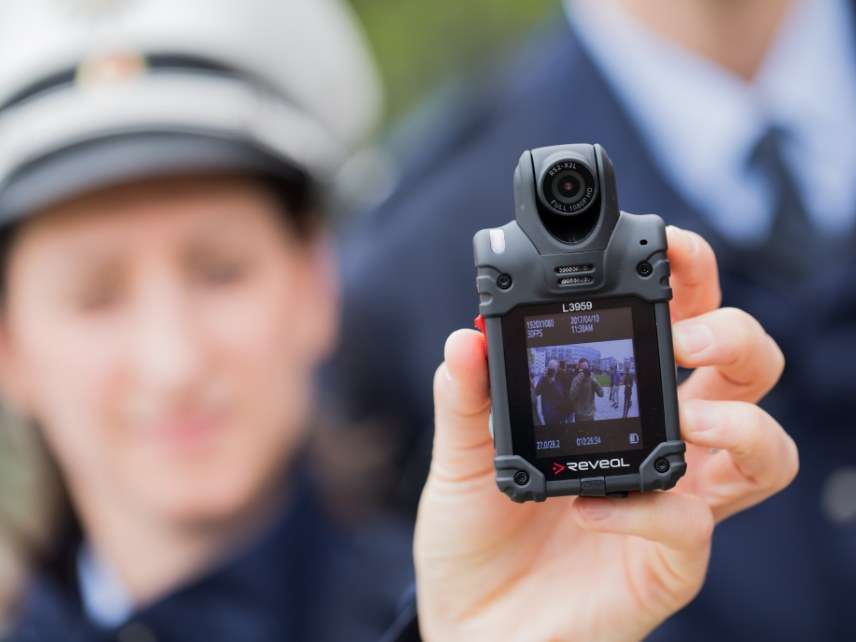 Jose Charles, 15, and his family would like the public to see the way Charles was treated by police in an incident a year ago in Greensboro, North Carolina.
Charles' violent arrest was captured on police body cameras, and he and his mother want it to be released to the public because they believe it shows police misconduct. Greensboro's City Council voted to support the family's request to have the camera footage released. Greensboro's Police Community Review Board agrees with the family.
But the police department and a local judge have managed to keep the video out of the public's eye, thanks to a new law in North Carolina exempting body camera footage from public records laws.
Police arrested Charles in July 2016 at a festival after a fight with a group of teens. He and his mother, Tamara Figueroa, claim he was the one attacked. Subsequently, police officers restrained Charles and was apparently coughing up blood. He spit blood in one of the officers' faces. His mother claims Charles spit because he was having trouble breathing. Police filed a host of charges against him.
The accounts in several news reports from the Greensboro News & Record are very vague. Viewing the body camera footage from the four officers who were on scene would clear it up.
But around the same time Charles was having this encounter with police, North Carolina lawmakers were passing a bill exempting body camera footage from public records requests. The law put law enforcement agencies and judges in charge of deciding what footage may be released.
Despite the many city officials and the review board supporting the family's request, a judge has refused, claiming, incredibly, the video's release could "harm the reputation of Jose Charles and members of his family." That the family wants the video released is apparently not enough to overcome his concern.
All the charges against Charles have since been dropped in exchange for him accepting a plea over some other unrelated accusations. Several members of the review board have resigned over the police department's behavior in this case.
When North Carolina implemented this law, civil rights and transparency experts warned of exactly these sorts of outcomes—law enforcement agencies and judges deciding what the public had the right to see and hear and doing so in a way that protects themselves from criticism. After police fatally shot a man in Charlotte last year, I warned:
Body camera footage will help give people outside these communities a better sense over time how police treat the citizens they're supposed to be protecting and a better sense of how to evaluate and interpret these community backlashes. The circumstances of he the shooting should decide whether or not the officer did anything wrong and should be disciplined or charged with a crime. But the context of the shooting put in perspective with how police in Charlotte interact with citizens also needs to be evaluated in order to shape enforcement behavior. Keeping all footage secret by default does not assist the community in watching the watchers.
Now there are new accusations of excessive force lodged against Greensboro Police as a result of an incident that happened earlier this month. The officer accused of attacking a man for being drunk and disorderly is the same officer accused of attacking Charles. Watch a clip of the arrest captured not on police body camera footage, but from a witness with a phone, here.