Ohio Republicans Move to Ban Sexting Between Teens
The bill is being pitched as a way to help teens avoid harsh child-porn laws.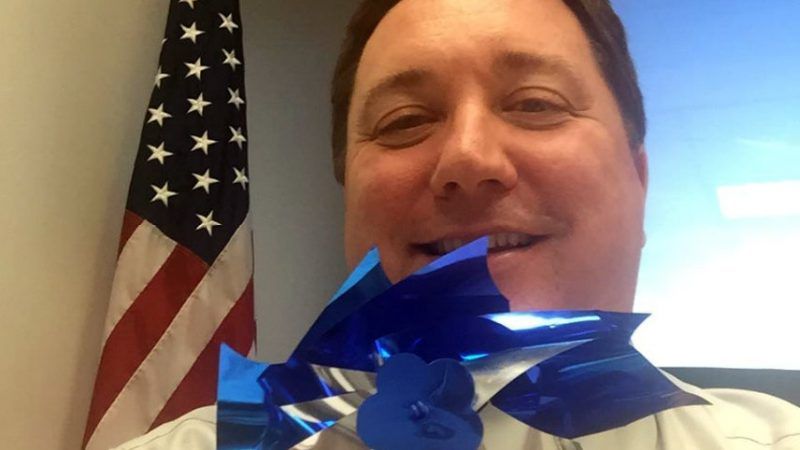 (JefferySRezabek/Facebook )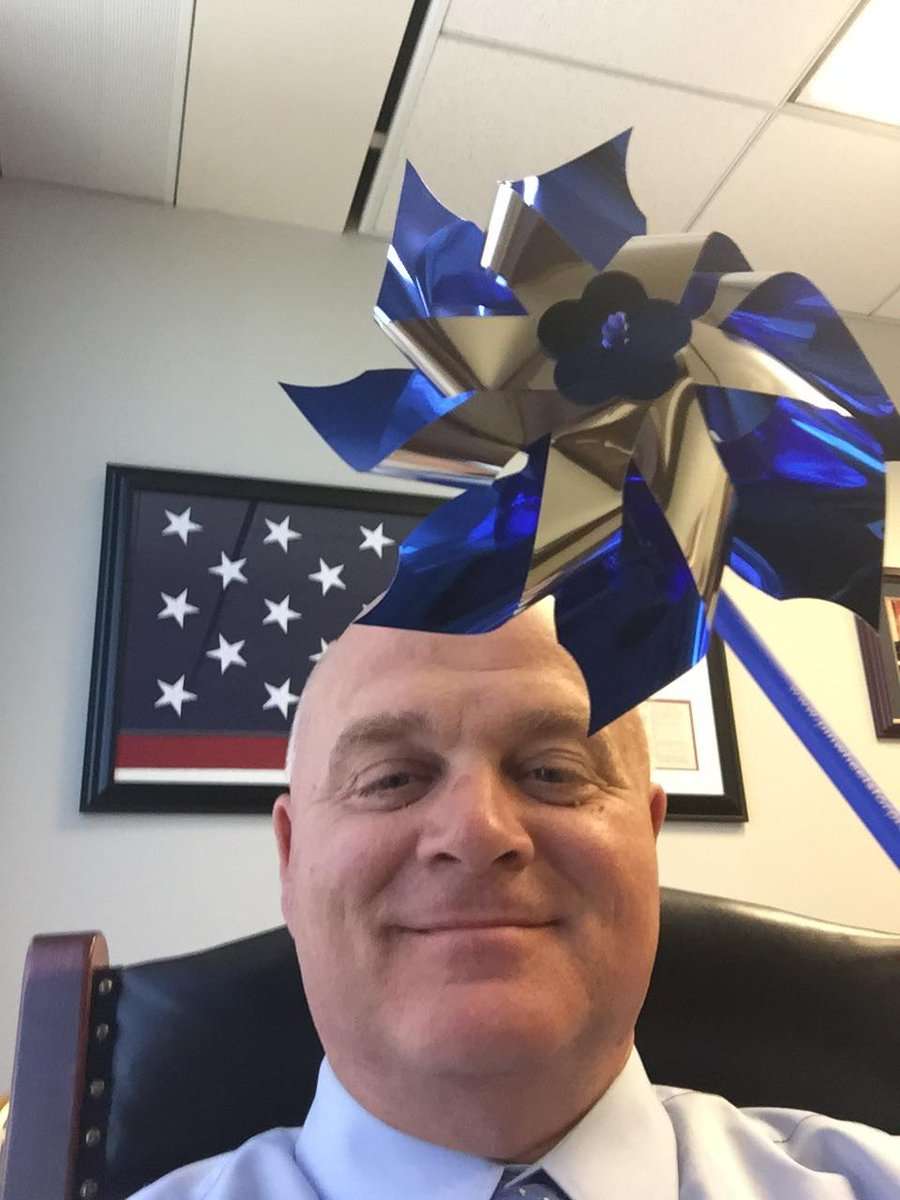 Ohio state lawmakers have proposed a bill that would ban sexting between teenagers, potentially turning thousands of ordinary young Ohioans into sex offenders. Its sponsors are pitching this as a step against overcriminalization, since the state would no longer have to prosecute minors—or anyone ages 18 to 20—with possession of child porn when they consensually exchange explicit pics with their peers.
There is some weight to their argument, topsy turvy as it is. Ohio authorities are already bringing charges against young people for sexting with one another, and the only applicable charge is child pornography. The same goes for 18- to 20-year-olds sexting with those slightly younger than them.
The bill "is drafted to be sensitive to the age differences of a couple that may have met in high school, where a 17-year-old could conceivably be in a relationship with a 19-year-old," Gretchen Klaber, legislative aide to Rep. Brian Hill (R–97th District), tells me. Hill is co-sponsoring the bill (H.B. 355) with Rep. Jeffrey Rezabek (R–43rd District). It was inspired by a case in Hill's district in which a young man killed himself after being arrested for sexting.
"The sponsors of the bill hope to give young people involved in situations like this a second chance with a diversion program, rather than having them permanently labeled as felons and sex offenders," Klaber says.
While this might indeed be a step in the right direction, why criminalize sexting between a 17- and a 19-year-old at all? And why explicitly create a crime of sexting between minors of the same age?
Legislators could instead amend state statute to exempt teens exchanging pics between themselves, and people a few years over 18 texting with those a few years younger, from laws that treat them as child-porn producers and consumers. Prosecutors could decline to bring these charges against sexting minors, and schools could decline to hand these cases over to cops.
Instead, this bill would create the new misdemeanor crime of "possession of sexually explicit digital material," banning the creation, production, distribution, presentation, transmission, posting, exchange, dissemination, or possession "through a telecommunications device any sexually explicit digital material" by anyone under age 21. (An exception would be made for married couples in possession of pictures of a spouse.) The law defines sexually explicitly material as "any photograph or other visual depiction of a minor who is in any condition of nudity or is involved in any sexual activity." Those found guilty of sexting would be sentenced to eight hours of community service, or whatever (greater or lesser) sentence a court sees fit.
In some cases, young people could avoid a criminal record by completing anti-sexting education. (The program would not apply to anyone previously convicted of sexting or of any other sex-related offense.) All courts would be required to devise and operate their own "sexting educational diversion program" and may allow people charged under the new sexting statute to do the program as an alternative to prosecution.
These programs would focus on not just "legal consequences of and penalties for sharing sexually explicit digital materials" but also the effect of sexting "on relationships, the possible loss of educational and employment opportunities, and the possibility of being barred or removed from school programs and extracurricular activities," and "how the unique characteristics of cyberspace and the internet, including searchability, replicability, and an infinite audience, can produce long-term and unforeseen consequences for sharing sexually explicit digital materials."
So sexting teenagers might not get labeled child pornographers, but they could still wind up with a criminal record or, at the very least, a lot of court dates and a bullshit DARE-style class on how sexting will ruin their lives.
Worse yet, the legislation doesn't actually change the state's child pornography laws. If it passes, prosecutors can still bring child porn charges against minors sharing photos of themselves or possessing pics of their peers. In fact, prosecutors could still use the threat of that charge to coerce kids to consent to searches, take plea deals on the lesser charge, and so on. The sexting offense would simply be an additional tool at authorities' disposal.
Beyond that, the bill would give Ohio police a new imperative and authority to investigate teen sexting. Right now, cops and prosecutors only tend to get involved in cases reported through parents and schools, where sexting has caused some sort of disruption. With a law explicitly banning teen sexts, police now have a mandate to proactively investigate sexting—and a new excuse to search the phones and threaten charges against young people they deem suspicious.
Jacob Sullum has explored this paradox here before:
In a New York Times op-ed piece published today, Amy Adele Hasinoff, a professor of communication at the University of Colorado, Denver, amplifies the concern that reforms aimed at making the legal treatment of teenaged sexters less punitive could have the opposite effect. "Once they have the option of lesser penalties," Hasinoff writes, "prosecutors are more likely to press charges—not only against teenagers who distribute private images without permission, but also against those who sext consensually." In fact, more prosecution is the avowed goal of some legislators who sponsor sexting-specific bills….

While about two dozen states have passed laws addressing this issue, the typical approach is to create a new misdemeanor offense for minors whose sexting violates the letter of bans on child pornography without victimizing anyone. But if there is no real victim, why treat this behavior as a crime at all? Hasinoff, author of Sexting Panic: Rethinking Criminalization, Privacy, and Consent (University of Illinois Press), argues that it would be better to emulate statutory rape laws by "exempting teenagers who are close in age and who consensually create, share or receive sexual images." In other words, if it is legal for two teenagers to have sex with each other, it should be legal for them to exchange nude selfies.
(See also: "House Overwhelmingly Supports Bill Subjecting Teen Sexters to 15 Years in Federal Prison"; "Colorado Sexting Reforms Could Yield More Criminal Charges Against Teenagers.")
Here is the full text of the bill: