Feminist Group Loses Fight to Declare Yik Yak App a Civil-Rights Violation
Court rejects Title IX complaint against University of Mary Washington over failure to ban the social-media platform from its campus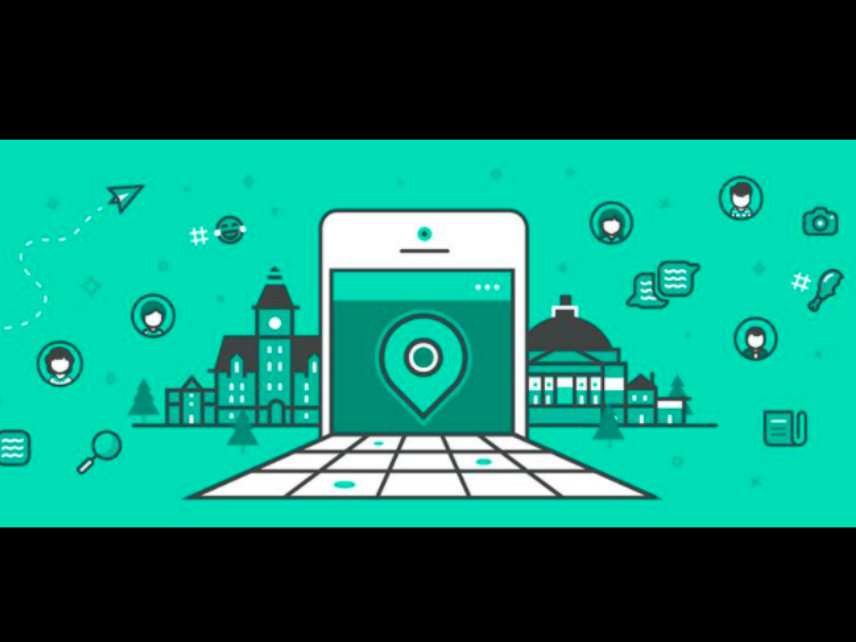 A federal court in Virginia shot down one of the sadder displays of anti-speech authoritarianism in recent memory, a demand that the social-media app Yik Yak be declared a civil-rights violation on college campuses.
The U.S. District Court for the Eastern District of Virginia this week dismissed a lawsuit filed against the University of Mary Washington (UMW) by a coalition led by the Feminist Majority Foundation. The suit contended that UMW allowing Yik Yak on campus constituted a violation of Title IX of the Civil Rights Act, which prevents sex discrimination at educational institutions receive federal funding.
"As social media has proliferated, cyberbullying has become a national problem," and "solutions are not easy or obvious to anyone," the court noted. "In seeking solutions, however, schools cannot ignore other rights vital to this country, such as the right to free speech."
The whole debacle stems from Yik Yak users at UMW harassing members of a campus feminist group (and branch of the Feminist Majority Foundation) in 2015. Yik Yak is now defunct, but at the time it was a popular app on college campuses, allowing users within a certain distance to broadcast their thoughts anonymously in a Twitter-like fashion. The students complained to UMW administrators, who told them they could not ban the app on campus because of free-speech concerns.
That's when Feminist Majority Foundation and others asked the Department of Education to intervene. In an administrative complaint against UMW, the groups charged colleges with violating students' civil rights "by failing to adequately address the sexually hostile environment created by persistent online harassment and threats" on Yik Yak—a private platform students could download independently on their own phones or devices.
Schools exerted no control over who downloaded the app or what they posted on it. The feminist groups proposed schools get around this by installing software that would block Yik Yak on school computer networks, a "solution" that would both fail on technological grounds (anyone using their phone's network or non-school wifi could still access the app) and First Amendment ones.
Feminist Majority Foundation also filed a civil lawsuit against the school, alleging violations of Title IX and the Equal Protection Clause. On Tuesday, the court explained its reasons for granting its motion to dismiss the suit.
"To establish a Title IX claim, a plaintiff must show that a [school] acted with deliberate indifference to known acts of sexual harassment so severe, pervasive, and offensive that the harassment deprived the plaintiff of access to educational opportunities or benefits," explains the U.S. District Court for the Eastern District of Virginia decision. It's a standard that focuses on action or inaction by the school, not third parties, and is limited to situations in which the school has substantial jurisdiction "over both the harasser and the context in which the known harassment occurs."
In this case, "the Title IX discrimination claim fails because the harassment took place in a context over which UMW had limited, if any, control—anonymous postings on Yik Yak," the court decided.
And in realms where it did have control—like holding student assemblies and having a university police officer investigate a specific threat—it took swift action. "While UMW did not take the specific action requested by the plaintiffs, Title IX does not require funding recipients to meet the particular remedial demands of its students," especially when those demands may expose a school to liability under the First Amendment," the court ruled.
It also noted that some of the campus feminists members received individual threats of physical and sexual violence, calling them out by name and revealing their addresses. In some cases, legitimate criminal charges may have been warranted. But instead of going after harassers directly, the aggrieved students and Feminist Majority Foundation lashed out at the school and the social-media platform.
While condemning the "thuggery" of student harassers on Yik Yak, law blogger Eugene Volokh points out that "a public university can't block otherwise available student access to an entire privately operated communication platform, just because a few students are using that platform in ways that are rude, harmful to public debate, or even outright criminal. Such a block is a classic prior restraint — here, an attempt to categorically block all use of a communications mechanism in order to prevent some users' misuse."