When Cops Lie
After being falsely labeled a sexual predator, a man gets justice. But why is the officer still working?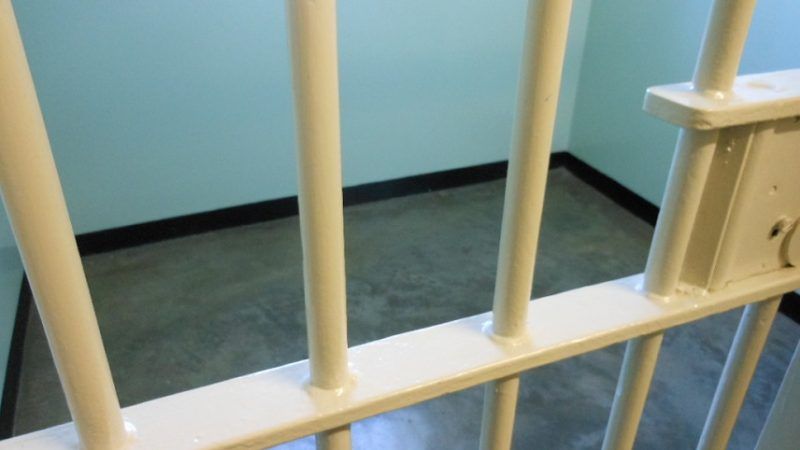 David Andrews was at work when the police arrived to arrest him. It was November 28, 2012, and the officers—municipal cops in Stowe, a township near Pittsburgh—told the 51-year-old transmission repair analyst that he was being detained on child predator charges. They accused him of stalking. Trying to lure a child into a motor vehicle. Corruption of a minor.
"I thought I was going to get sick and throw up right there," he later said.
The ordeal that followed would eventually lead to a court decision with serious implications for how cops can establish probable cause and when they can face civil suits for lying. But Andrews, an Air Force veteran with no prior criminal record, wasn't thinking about any of that in November 2012. He was horrified that police believed he would harm a child and terrified of what might happen next.
The Case Falls Apart
Three days prior to Andrews' arrest, a 911 dispatcher had received a call from a 15-year-old girl. She had been walking down the sidewalk, the teen said, when a dark-haired white man in his mid-thirties approached her. He was driving a red, four-door sedan with a Pennsylvania license plate containing the letters ACG. The man asked her if she wanted a ride. She said no. He demanded that she get into the car. When she told him she would call the police if he didn't leave her alone, the man sped off.
The next day, the girl and her mother thought they spotted the car again. They followed it into a nearby parking lot—that of Andrews' employer—and wrote down information about the vehicle: a red, three-door Saturn coupe with plates that read JDG4817.
They then went directly to the police station and handed their new data to Officer Robert Sciulli. He ran a background check that connected the car to David Andrews. He pulled up Andrews' license plate image and showed the girl a photo array—a lineup of possible perpetrators. The girl picked out Andrews' picture. After the girl and her mother left the station, Sciulli headed to the parking lot himself.
Details about the harasser's car, hair, age, and plate didn't match up with the initial 911 call, but Sciulli went forward anyway on the strength of the photo array identification. On November 28, Sciulli wrote an affidavit of probable cause stating that the girl had described the perpetrator—the man who tried to lure her into his car—"as a middle aged white male with dark hair with streaks of gray." He wrote that she had "identified the plate as JDG4817, PA tag" from the get-go. He wrote that she had identified the same red car "again" on the second day, when she and her mother followed it to Andrews' employer.
In other words, Sciulli lied.
There were doubts about the charges from the moment of Andrews' arrest. The arresting officer, who was not Sciulli, seemed confused about the discrepancies in how the vehicle was described. "From the side," the officer said, according to a sworn deposition Andrews would later give, "it does not match the description."
Nevertheless, Andrews was cuffed, brought before a local magistrate, and sent to Allegheny County Jail. When his case made local television news, the anchors branded him a predator; the television report credited the girl's mother for getting "David Andrews off the street."
He spent three days locked up before he could post a $5,000 bond.
Andrews then hired defense attorney Thomas Farrell, who quickly saw something wasn't right. As he investigated Andrews' case, he called the police dispatcher who took the girl's emergency call. The dispatcher had produced her own report—one that described a four-door sedan, an ACG plate, and a perpetrator in his thirties with dark hair.
It became clear that Sciulli had not told the truth. When the case went to trial in June 2013, Andrews was acquitted on all charges.
Qualified Immunity?
After his acquittal, Andrews sued Scuilli. The policeman's attorneys responded by arguing that their client had been within his rights as an officer when he wrote that deceptive affidavit.
Sciulli may have lied, the lawyers argued, but his actions were grounded in probable cause: The girl and her mother had picked Andrews out of a photo array, and they believed he had targeted the girl, even though the descriptions changed over a short window. That probable cause defense should have been enough, the lawyers claimed, to grant Sciulli qualified immunity—the safety net protecting government actors from civil liability "insofar as their conduct does not violate clearly established statutory or constitutional rights of which a reasonable person would have known."
The district court agreed. In September 2015, a federal district court judge decided in Sciulli's favor.
"Police will testify to anything," says Tim O'Brien, Andrews' civil lawyer. "And the courts, along with [district attorneys], allow it to happen all the time."
But not every court. Andrews appealed the district court's ruling, and O'Brien argued against it before the United States Court of Appeals for the Third Circuit. This April—nearly five years after officers arrived at Andrews' workplace to arrest him—the Third Circuit opined in his favor.
The Third Circuit agreed that certain "misleading assertions"—lies—do not ultimately affect whether probable cause existed. But they frowned on lying to bolster a witness he himself knew to be untrustworthy. And Sciulli, the Third Circuit concluded, had plenty of reason to believe that the girl and her mother were not reliable witnesses. This was proven by Sciulli's own affidavit of probable cause, which changed or omitted at least five false facts provided by the girl and her mother in order to secure an arrest. Most importantly, it omitted that the girl and her mother had obviously described two different cars to Sciulli.
"Sciulli's omissions and misleading assertion are material to probable cause because they hid from the magisterial district judge a discrepancy that potentially undermines the sole witness' reliability," the court found.
The court sent the case back to the district court for remand.
'Always a Lingering Doubt'
The Third Circuit's decision gave new life to Andrews' civil case. By May 30, Andrews and Sciulli had come to a settlement agreement—a $400,000 payout, provided by Stowe Township's insurance company, to Andrews. He took it.
University of Chicago legal scholar William Baude, whose areas of study include the question of whether qualified immunity is illegal, calls the Third Circuit decision in Andrews' case "vulnerable." The Third Circuit's opinion might encourage courts to be "a little more and skeptical of the qualified immunity doctrine," he says, but it's not likely to change much.
Meanwhile, Sciulli has started a new job as a police officer in Scott Township, about 10 miles south of Stowe. Calls to Scott Township's police department went unanswered.
Andrews, who recently relocated to Oregon, also declined to speak with me for this story. Through O'Brien, he expressed a preference to get beyond this incident, to move on with his life. Still, O'Brien stressed how hard this case had been on Andrews.
"These accusations follow him wherever he goes to this day," O'Brien says. "And the accusations emerge out of the blue. Anyone Googling his name is going to see them. In his mind, he's now concerned that any person he's speaking to thinks he's a child predator.
"That's the insidious nature of these kinds of charges," O'Brien adds. "Once someone is charged, even if they're found not guilty, there's always a lingering doubt about whether the person may actually have done the crime for which they were accused."
And the person who actually did do the crime? Stowe Township police still haven't found him.