Freedom Caucus Conservatives Break from Trump, Want More Surveillance Reform
Some legislators want more privacy protections from unwarranted snooping of U.S. citizens.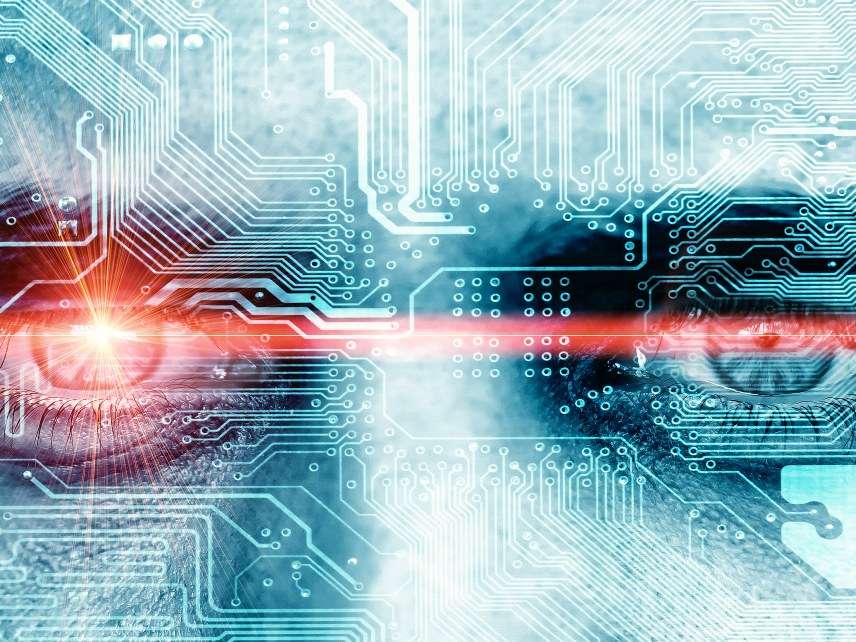 The White House and several prominent Senate Republicans want to keep the scope of federal surveillance powers intact, but there's a rebellion afoot. The House Freedom Caucus has said it does not want to renew some federal snooping powers unless there's reform that better protects Americans from unwarranted data collection.
Earlier this month, such Republican senators as Tom Cotton of Arkansas, Marco Rubio of Florida, John McCain of Arizona, and Susan Collins of Maine, among others, announced they were introducing a bill to make permanent some temporary surveillance powers granted by amendments to the Foreign Intelligence Surveillance Act (FISA). The White House has formally declared its support for this bill.
The powers under dispute fall under Section 702 of FISA amendments. Section 702 is intended to allow the National Security Agency (NSA) to snoop on the communications of foreign targets. But this surveillance often ends up drawing in data and records and communications from United States citizens as well, all collected without a warrant.
While there's a "minimization" process intended to protect U.S. citizens' privacy and due process rights, there's also an "unmasking" procedure government officials have used to investigate domestic crimes beyond threats of terrorism and espionage. Such a process appears to run afoul of the Fourth Amendment's protections, and civil rights advocates across the political spectrum want to reform Section 702 to protect against these "backdoor" searches.
Section 702 wll expire at the end of the year if Congress does nothing (or is unable to get enough votes to pass something). So this short announcement from House Freedom Caucus Chairman Mark Meadows (R-N.C.) is a warning to President Donald Trump, Sen. Cotton, and others that the party is not in total agreement:
Government surveillance activities under the FISA Amendments Act have violated Americans' constitutionally protected rights. We oppose any reauthorization of the FISA Amendments Act that does not include substantial reforms to the government's collection and use of Americans' data.
If this conflict within the party sounds familiar, it's because it played out after Edward Snowden's leaks too. At that time, several privacy-minded Republicans resisted efforts to renew a part of the Patriot Act that was being used to justify the mass collection of Americans' private phone call and online activity metadata.
The end result of that fight was that part of the Patriot Act was allowed to sunset and was replaced by the USA Freedom Act, which formalized but also put some restrictions on how the government was able to access that metadata.
I noted earlier in the week that the pro-surveillance senators who support the unchanged renewal of Section 702 were in a difficult situation because they did not have a lot of leverage: All opponents have to do to make them fail is nothing at all. This warning by the Freedom Caucus, which has about three dozen members, will let the Senate and the White House know that Republican control over Congress doesn't mean reauthorization is going to be easy. This may be the first step in a USA Freedom Act–style compromise.