Philly Family Sues City Over Fatal Police Shooting
Don't trust government to investigate its own abuses.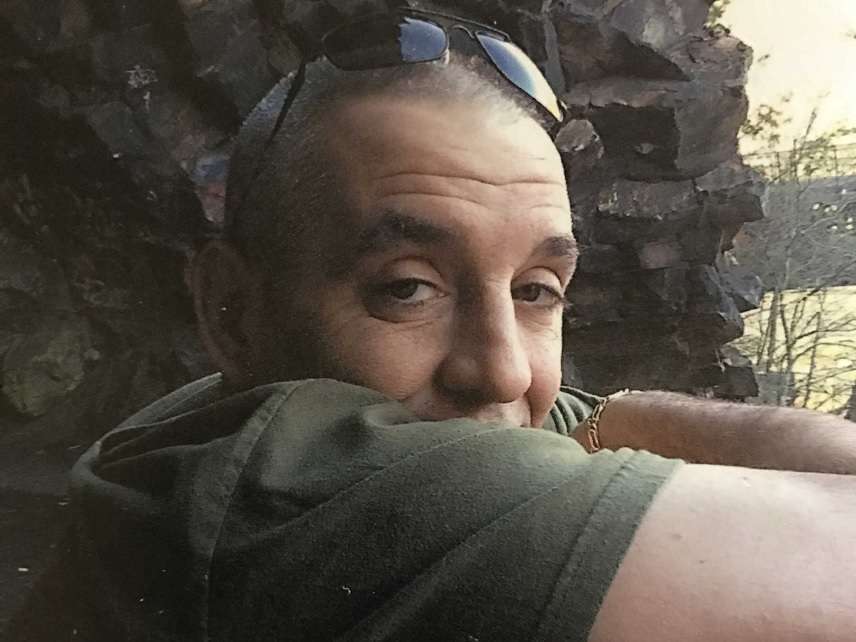 The sister of a man fatally shot by an undercover police officer has filed a lawsuit against the City of Philadelphia.
The shooting happened in West Philly last May, when Richard Ferretti, who had multiple sclerosis, was circling a block in his minivan after midnight. Ferretti was just looking for parking, but a resident thought his behavior seemed suspicious and called 911.
After the undercover officer, Shannon Coolbaugh, spotted Ferretti, he and his partner turned on their siren. Police say Ferretti kept driving, but an eyewitness said he heard Ferretti yell that he was stopping. Either way, Coolbaugh fired four shots at the moving vehicle, fatally wounding the driver. Afterward, police found no weapon on Ferretti or in his minivan. An attorney for the family, Kenneth Rothweiler, told Philly.com that Ferretti's bullet wounds were on his side, suggesting that he had been shot as the car was already passing Coolbaugh. Police procedures prohibit shooting into a moving vehicle.
Ferretti's sister and her husband, who filed the suit together, had up to now been reluctant to criticize the district attorney's investigation into the shooting.
"They were patient because they trusted the system, because they're people who believe in the system," Kenneth Rothweiler told Philly.com. "Then they realized the system had let them down. When you don't get answers, you lose faith."
When it comes to police shootings, the Philadelphia criminal justice system has offered little reason for anyone outside the police department to have faith in it. No police officer has been charged in a shooting since 1998, when District Attorney Lynne Abraham filed manslaughter charges twice against an officer who killed an unarmed 19-year-old. The charges were dismissed, and the DA's office later denied a petition to file a private criminal complaint charging the officer with third-degree murder. There have been more than 1,000 police shootings since then, according to Philly.com.
Last November, the DA's office in Philadelphia instituted new procedures for investigating police shootings. Among them: a new special investigations unit, a 60-day window for releasing the results of investigations, and a meeting between the district attorney and the family of a victim. The new rules do not require the district attorney's office to release the names of police officers involved in shootings, but they do promise to investigate any time an officer fires his service weapon, even if there are no injuries.
Nevertheless, a spokesperson for the DA's office told Philly.com that the new procedures would not apply retroactively to earlier shootings, and the office has denied news outlets' requests for investigations into police shootings completed last year.
Attorneys for Ferretti's sister said they were told the investigation was completed and sent to a grand jury nearly two months ago, but the district attorney's office refuses to comment.
"Maybe [First Assistant District Attorney] Kathy Martin is afraid to say they're not going to indict the officer," Rothweiler told Philly.com, "or maybe she's afraid to say they will."
Martin has run the district attorney's office in Philadelphia since the sitting district attorney, Seth Williams, was indicted on federal corruption charges. In the race to replace him, civil rights attorney Larry Kranser emerged victorious in a crowded Democratic primary, winning 38 percent of the vote in a seven-way race. Rich Negrin—the candidate endorsed by the local Fraternal Order of Police, whose chief called Krasner's candidacy a "joke"—received just 14 percent.
Coolbaugh was placed on paid administrative leave pending an internal investigation, but the department has neither released the results of that probe nor announced whether Coolbaugh had been removed from administrative leave. He remains on the force.