Seattle Passes Regressive Soda Tax
The city will now tax soda at a rate eight times higher than beer.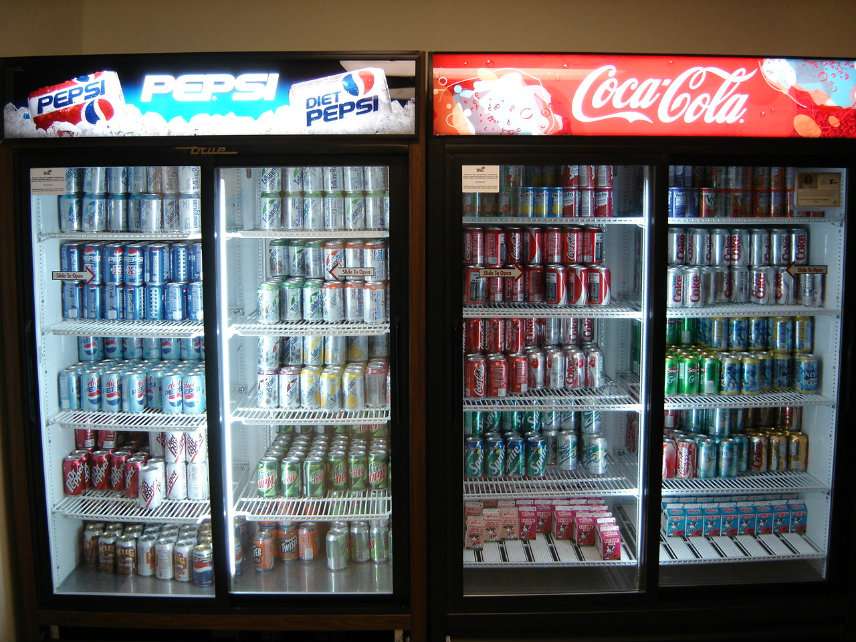 Seattle's city council passed a new soda tax yesterday over the loud opposition of local business owners, teamsters, and other citizens. At 1.75 cents per ounce—that $2.52 per 12-pack—the new rate will be eight times higher than the levy on beer.
"I think after this tax my store is going to be closed," one business owner told the council before the vote. The storekeeper operates his shop on the edge of Seattle, and now will have to compete with neighboring communities that have no soda tax.
"It is going to be very hard on small businesses," said another shopkeeper. "I just want to let you know that we are barely surviving on the minimum wage increase." Seattle passed a $15 minimum wage bill in 2014.
The council was unmoved, passing the measure by a vote of 7-1. The tax will go into effect after Mayor Ed Murray signs the bill.
When Murray and Councilmember Tim Burgess introduced the tax in April, they presented it as a way to encourage healthier lifestyles among minorities and to fund programs that will help close Seattle's racial achievement gap. (Among the recipients: early childhood education and subsidies to farmers markets.) The original proposal also included a tax on diet beverages, on the theory that this would make a regressive tax more equitable. In the mayor's words, "the data showed that the diet drinks were consumed by more middle-class white people." But the ordinance that passed yesterday left out the diet drinks.
Several activists who spoke on behalf of the measure acknowledged that the tax is regressive but argued that this would be mitigated by the spending it will allow. "We understand this is a regressive tax," said a dietitian with the group Got Green. "We only support it because we know and are pushing for it to go back and serve the community." Mackenzie Chase of the Save the Children Action Network echoed the point: "Early learning is a smart investment. We have a dramatic need for an investment and this is a smart way to do that."
Yet 80 percent of the revenue from the tax will go straight into Seattle's general fund, with no restrictions on how it can be spent. For the other 20 percent, the spending will follow a weak and non-exclusive list of priorities, including the administration of the tax and, perhaps most insultingly, training for workers who lose their jobs as a result of the tax. So even if it made sense to tax low-income Seattleites so that supposedly smarter officials could then give the money back to them in the form of services the government thinks they need, there's no guarantee that the soda tax will do even that.