Washington Post Ed. Board Says Life Insurance Regulations Would Cut Down on Child Homicides
The examples they provide demonstrate why their solution is wrong.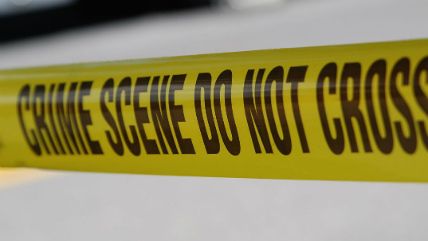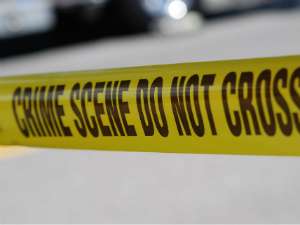 Lax life insurance regulations are encouraging way too many Americans to kill their children.
This, according to the Washington Post, whose breathless Sunday editorial ran with the headline, "Too many children are killed for insurance money. Here's how states can stop it."
Rather than condemn the actual murderers, the Post blames the life insurance industry, whose "spotty" regulatory compliance and commission-hungry salesmen have created a "system that has turned children into prey."
"The apparent ease with which these killers were able to obtain policies," the Editorial Board says "shows sufficient safeguards are not in place." What is needed, they say, are more procedural safeguards or dollar caps on child life insurance.
This call for tougher regulation is undercut, however, by the very circumstances of the murder cases outlined in the Washington Post's article.
The Post's piece rattles off several murder cases—many not actually involving children—where the killers are motivated by collecting on life insurance policies:
"Shane Paris Sisskoko was three months old when he was murdered in Montgomery County in 2001. Lemuel Wallace, 37, blind and developmentally disabled, was shot to death in 2009 in a Baltimore park. Latiqua Cherry, a Prince George's mother, was stabbed nine times before her body was set on fire in May 2015. Prince McLeod Rams was 15 months old when he was drowned or suffocated in Virginia in October 2012.
"Common to all of these deaths is that the killer had secretly insured the victims' lives and made themselves sole beneficiaries."
The Post fails to mention that each of the crimes they describe involves the fraudulent bypassing of regulations already on the books. Murderers, in the business of fraud and deception, are more than likely to be undeterred by additional regulation.
Laquita Cherry's ex-boyfriend reportedly had to fake her signature in order to take out an insurance policy on her life. Lemuel Wallace's killer—a former pastor named Kevin Pushia—fraudulently altered documents to be listed as a beneficiary.
Similarly, Shane Paris Sisskoko's father had to repeatedly lie to the child's mother about the reasons for medical examinations and calls from insurance companies to obscure the fact that he had taken a $750,000 policy on his son's life.
The Post editorial board simply ignores the laws in 42 states known as "slayer statues", which bar a beneficiary from collecting on a death they knowingly caused. Often a conviction for causing the death of the insured is not required for these slayer statutes to be invoked.
Moreover, the kinds of cases the Washington Post seems most concerned about—huge life insurance claims for the death of very young children—are also the kinds that will get the most scrutiny from life insurance companies, which often leads to police investigations.
An insurance company tipped off police to the huge life insurance policy on Wallace. And the death of a ten-year-old boy in Washington state whose murder the Post uses to encourage tighter regulation was was ruled an accidental death by police until an insurance investigator informed them of the $650,000 policy that the boy's father had taken out on him.
It should also have been made clear the type of murders referred to appear to be incredibly rare.
The Coalition to Prevent Insurance Fraud—a pro-regulation group cited in the Post's editorial—has logged 160 cases of murder motivated by life insurance in "recent years," according to a 2017 report.
The group offers no citation for statistic or what is meant by "recent years" so the accuracy of that number is hard to verify. Should "recent years" stretch over the last decade however, that would make them more scarce than children killed by babysitters, or fatal romantic triangles.
Most insurance-related homicides, the Coalition report admits, involve the killing of a spouse, not a child.
Calls for broad industry regulation to deal with a handful of admittedly tragic deaths are rarely justified or rational. The Washington Post's call for regulating life insurance as a means of cracking down on child murder is no exception.