Hot Girls Wanted: Exploiting Sex Workers in the Name of Exposing Porn Exploitation?
Porn performers are accusing Rashida Jones and other Hot Girls Wanted: Turned On producers of a host of unethical and exploitative practices.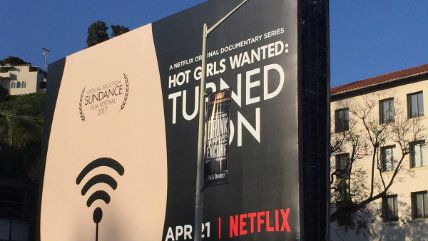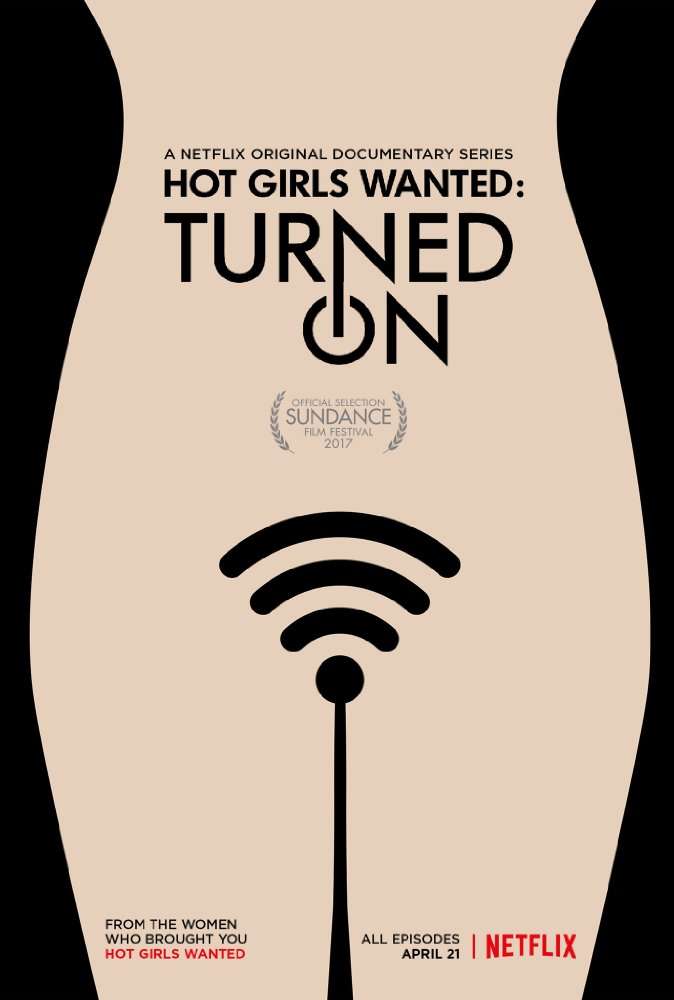 Actress and porn-skeptic Rashida Jones has followed up her controversial 2015 documentary Hot Girls Wanted with a six-part docu-series on the same theme. The Netflix-original show—Hot Girls Wanted: Turned On—was released last week, earning high-profile coverage from entertainment and women's media and mostly glowing reviews. Yet in their rush to expose exploitation in adult entertainment, were Hot Girls Wanted producers indifferent to their own impact? In the past few days alone, a host of porn performers and producers have come forward with allegations of unethical practices, from using sex workers' images in the series without their consent to lying to them about the nature of the series and Jones' involvement in it.
Several adult-film workers involved with the series claim they were mislead about who was behind the project. The original movie's moralizing, breathless, and often biased take on the porn industry made it anathema among adult entertainers, and these workers say they would not have participated in the series had they known it was from Rashida Jones or other producers of the original.
"A few people in the adult industry have expressed disappointment in my facilitating their involvement in the Netflix docu-series project," author and porn performer Tyler Knight wrote in an Instagram post earlier this week. They were mainly upset that he did not "disclose the involvement of Rashida Jones." But Knight claims he didn't know that Jones was at all involved—in fact, he had specifically been told otherwise.
I asked members [of] the production several times. The producers lied. Flat out.
And "it was under this false pretense that they sought access to people and productions, from the top-level directors to new talent, who would otherwise have declined had they been informed," Knight wrote.
Porn producer and performer Jay Taylor concurred with Knight. "They lied about the nature of the project to get us to sign releases," Taylor told me Tuesday on Twitter. "We ASKED if it was HGW, and they swore up and down it wasn't."
"They said it wasn't even going to be hot girls wanted," chimed in porn star Gia Paige. "They just know how turned off we all were by that so it was a ploy."
"To our studio they said, 'it doesn't have a name yet'" said the folks at lesbian porn company Filly Films yesterday. "Wondering if they knew the whole time?"
I reached out to Herzog & Company, the group behind Hot Girls Wanted Turned On, for a comment but have not heard back. My outreach to series director/producers Jill Bauer and Ronna Gradus was also unsuccessful, as were attempts to communicate with the @HotGirlsWanted Twitter account or executive producer Peter Logreco. On Tuesday, I was able to reach the person listed on Hot Girls Wanted website as the official press contact. But he said that while he had worked on the original documentary he was not affiliated with the current series, and repeatedly demanded to know what why I was "trying to get all investigative."
The image claims first surfaced on Twitter last weekend, when someone shared a screenshot from the series with users @effy_elizabeth ("Effs") and @_AutumnKayy. It showed both womens' faces visible in episode six, though neither had been part of the production. The footage was from a short clip they had posted with the video-streaming app Periscope. "Uh y'all better get royalties if that is real," one Twitter user responded. "It is real," Effs replied, "we weren't even told it was happening."
When Effs and Autumn reached out to @HotGirlsWanted via Twitter, the account responded: "Hi, yes, happy to discuss further. We can put you in touch with our production company so they can explain fair use."
That the content falls under copyright law's "fair use" doctrine is probably correct—it was posted publicly to Periscope, and the portion used in Hot Girls Wanted was short. And while courts are instructed to considered "whether the use could cause substantial harm if it were to become widespread," this refers to effect on "the potential market for or value of the copyrighted work"—not personal harm to the content's creators.
That does not erase the fact I was posted on one of the largest live streaming sites with 0 confirmation that I'd be okay with it.

— Effs (@effy_elizabeth_) April 23, 2017
But regardless of whether Hot Girls Wanted using sex-worker images without their consent is legal, the ethical issues should give us pause. Porn and all sorts of sex work are still very much stigmatized, as HGW acknowledges (and demonstrates). Outing someone as a porn performer isn't like outing someone as an accountant or baker, unfortunately. And that's effectively what did to these women: out them to the whole world. The clip may have been short, but it's now part of a high-profile Netflix series which people around the world can watch (and pause on, screenshot, etc.).
Surely the producers of a documentary about sex work and technology must understand how someone might feel comfortable "outing" themselves in front of a limited audience on Periscope (or a private cam site) but hesitate to be featured in a celebrity-produced mini-series streaming on a popular global entertainment platform? How seasoned, celebrity producers of a film condemning the exploitation of young women in adult-entertainment at the hands of older, savvier industry players should at least ask adult performers before blasting their photos out everywhere in service of the film?
Yet according to Effs and Autumn, Hot Girls Wanted producers never so much as told them their images would appear in the series, let alone asked.
.@effy_elizabeth_ @hollyrandall @hotgirlswanted Netflix is as mainstream as you can get, and you blasted someone's secret to the world that harms them and endangers them.

— kushtaka, yo. (@TeganTrex) April 22, 2017
Another performer, Gia Paige, told Vocativ's Tracy Clark-Flory that she had originally agreed to appear in the series but grew uncomfortable with producers pressing her to talk about her family and withdrew from the project. According to Paige and her ex-fiance, who did appear in the series, producers told Paige they would not use her footage in the series. They did—even showing her real name on screen.
.@hotgirlswanted BECAUSE I DO. THANKS FOR KEEPING YOUR WORD. SNAKES.

— Baeelzebub (@GiaPaige) April 23, 2017
While these might seem harmless mistakes to some, sex workers say that revealing their true identities puts them at risk of everything from future workplace discrimination to attracting the attention of stalkers or abusive exes. Filmmakers using footage of sex workers should strive to seek consent above and beyond what is required by law, and consider other sources when they can't get it (as several sex workers pointed out on Twitter, there are tons of porn performers and cam girls out there who would be happy to reach wide audiences). Failing to do so speaks ill of any producers, but it's especially unconscionable from producers who pride themselves on being feminist-minded, stress the importance of ethical porn consumption, and suggest that their project is meant to help combat exploitation in the adult-entertainment industry.
Hi @netflix where is the button for Please Don't Show Me Celebrity Documentaries Objectifying My Marginalized Cohort?

— Lorelei Lee (@MissLoreleiLee) April 23, 2017