'Deplorable' NYPD Officer Will Spend Decades In Prison for Soliciting Pics of Mothers Abusing Their Children
Alberto Randazzo's shameless defense: He developed an addiction to child porn after the death of his former police partner.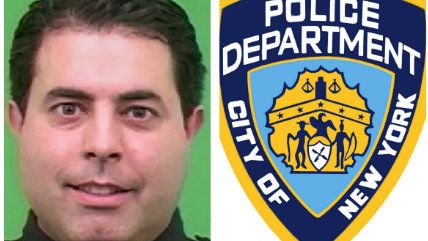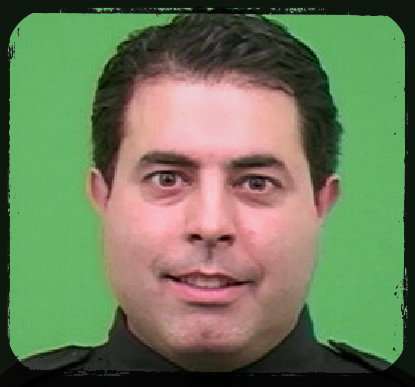 A former sergeant with the New York City Police Department (NYPD) has been sentenced to 28 years in federal prison for sexually exploiting children. Alberto Randazzo, 40, was sentenced last Wednesday, after pleading guilty in 2016 to two counts of conspiracy to sexually exploit a child and one count of receiving child pornography.
According to U.S. Immigration and Customs Enforcement, which conducted the investigation in conjunction with Homeland Security Investigations (HSI) and the NYPD, Randazzo sought out mothers on websites such as Match.com and Ashley Madison and convinced them to send him sexually explicit and abusive images of their children. Randazzo "targeted certain women, persuaded them to sexually abuse their children and had them send him pictures and videos of the acts," said HSI Special Agent-in-Charge Angel M. Melendez. "His behavior is no less than deplorable."
Three of the women involved have also been arrested on federal charges. One plead not guilty and is awaiting trial; the other two plead guilty, with one awaiting sentencing and one recently sentenced to five years in prison. Randazzo received a 28-year sentence, plus eight years of supervised release afterward and a sex-offender registration requirement.
At the time of his initial arrest, in 2013, Randazzo had been with the NYPD for 15 years. He was first investigated by the NYPD's Internal Affairs Bureau and charged in Queens Criminal Court. But while out on bail, Randazzo continued downloading underage porn online, attracting the attention of federal investigators. HSI's subsequent investigation revealed that he had not only requested pornographic images of children—actual children, not teenagers—but also flew to meet mothers of young children to abuse the kids in person.
"He showed no qualms about drugging a child so that he could watch the child be molested," wrote U.S. Attorney Bridget M. Rohde in a letter to the judge responsible for Randazzo's sentencing.
I'll spare you any more details about Randazzo's actions, which made me literally queasy to read about (and I'm not one to say that lightly). But I do want to note Randazzo's shameless defense: that he developed an addiction to child pornography following the death of his former police partner. The former NYPD sergeant also argued that evidence against him should have been inadmissible because it was "illegally accessed" by his then-girlfriend, who had looked at his iPhone without his permission, hence seeing some disturbing texts and reporting them to NYPD Internal Affairs.