Proposed Tweak to Internet Law Could Spur Seismic Shifts in Web as We Know It
A bill related to sex trafficking and Section 230 could have far-reaching consequences for web content, publishers, and apps.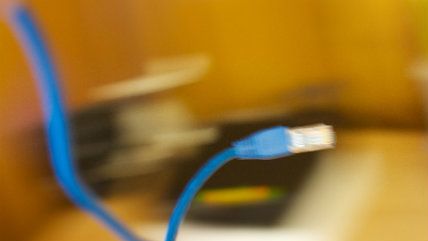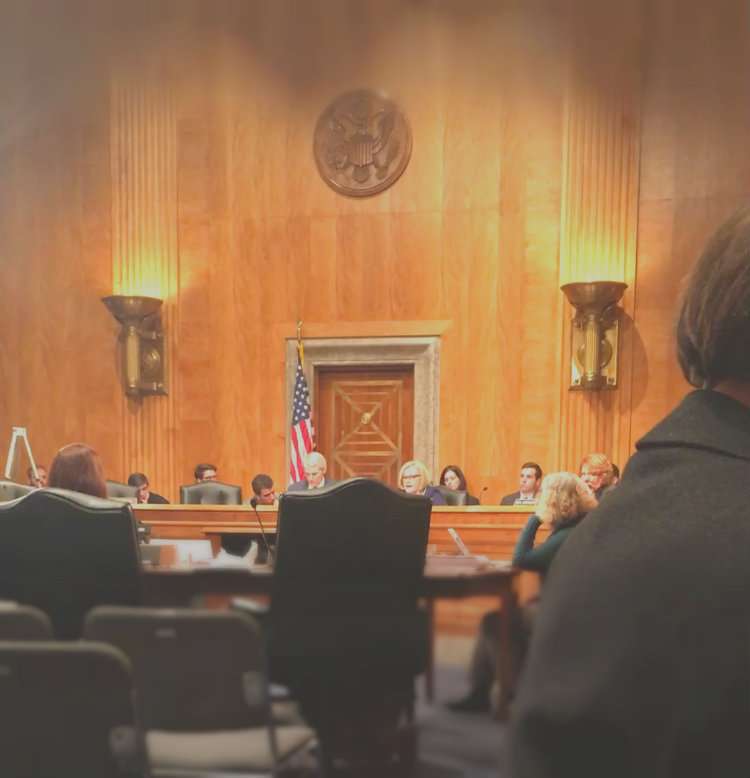 A draft bill in the House of Representatives would add sex trafficking to the list of crimes excluded from the protection of the Communication Decency Act (CDA), a Geocities-era law with an important provision on internet publishing. That provision—Section 230—would prove crucial to the development of the "World Wide Web" as we know it, allowing for a world in which social networks and participatory media could thrive. The new House proposal is portrayed as a mere tweak to Section 230, one which would make it easier to catch bad guys while having little effect on online communication. Don't believe it.
Simply put, Section 230 protects web publishers and platforms—from Facebook and Reddit to The New York Times to Petfinder.com—from being legally culpable for things that third parties post or upload, at least when it comes to state crimes and civil lawsuits. (Federal criminal offenses are not afforded Section 230 protection.) If you're found to be criminally harassing someone via Twitter, the company can't be prosecuted for it. If a magazine commenter makes libelous statements, the publication can't be sued for libel. If a 16-year-old meets a 19-year-old on Facebook and they begin a sexual relationship, Facebook can't be charged for statuatory rape. And so on.
"It's the reason I can't sue [Snapchat CEO] Evan Spiegel for harassment if a dude sends me unsolicited pictures of his dick on Snapchat," writes Kate Knibbs in this excellent and detailed piece about adult-advertising and Section 230. "This protection has been absolutely essential to the development of the internet in this country and really around the world," the Center for Democracy & Technology's Emma Llansó told Knibbs. Without it, web providers would "be in court all the time. And they'd run up inordinately high legal bills, even if they were ultimately successful in defending a case."
The draft House measure, sponsored by Rep. Ann Wagner (R-Missouri) and dubbed the "No Immunity for Sex Traffickers Online Act," would carve out an exception to Section 230 for sex-trafficking offenses involving minors. Supporters portray it as a way to "hold sex traffickers accountable," but we already have sufficient penalties—at the state and federal level—for people who force, decieve, or coerce others into prostitution, as well as for anyone directly involved in the prostitution (forced or not) of a minor. And nothing in Section 230 of the CDA, nor in this new proposal, affects the way we treat folks found to be sexually exploiting others.
What the change would do is make it possible for states to indict any app, website, or platform that introduces an underage person to a possible sex buyer as a conspirator in sex trafficking. And it would allow any underage person who was paid for sex to subsequently sue any website or web service remotely involved in the transaction.
To be very clear, the change would not merely apply to classified-ad sites like Backpage, or to sites and services specializing in escort advertising. Facebook, Snapchat, Instagram, and similar social platforms have all helped introduce underage sex-trafficking victims to perpetrators in recent U.S. cases. Victims often use use popular email providers, messaging apps, and text messaging to communicate with clients (police have been fond of late with charging sex workers with cell phones or laptops for felony possession of the instruments of a crime). Perhaps prosecutors won't go after these sites and services (I have my doubts), but regardless, victims can. With the proposed change, victims will have the right to sue any third-party web service that enabled their participation or exploitation in the sex trade. And in this case, victim means anyone under 18 whom someone paid for sex, regardless of whether any force, fraud, coercion, or middlemen and women were involved.
You can see how this might cause problems. The Section 230 bill deals not a wit with the people actually causing sexual exploitation; it simply opens up a new category of defendants that can be punished as child sex traffickers. It gives victims—most of whom fall prey to petty pimps with few assets, not organized criminals—a civil-suit target with much deeper pockets than the criminals who exploited them, and the same for state prosecutors with asset-forfeiture fever. And it does all this while a) defining child sex trafficking victim as anyone under 18 who accepts money or anything of value for sexual activity and b) defining child sex trafficking as a crime that need not involve any real children.
A huge number of "child sex trafficking stings" in this country involve police posing online as sex workers (using pictures of young adults, because otherwise they would all be posting child porn) and, once a customer is interested, "admitting" that they're actually underage (usually 16 or 17). The men who still agree to meet for sex are greeted by police officers and charged with things like patronizing a minor for prostitution or, increasingly, child sex trafficking. Their vehicles and sometimes other assets are seized. Imagine if cops could do this sort of "random virtue testing" (as Ars Technica's Nate Anderson aptly described it) but then go after big web publishers and platforms instead of just impounding a few cars.
Several county sheriffs have taken up this tactic with particular zeal independently, but the vast majority of such "john stings" are conducted in conjunction with an Internet Crimes Against Children, Innocence Lost National Initiative, or general human trafficking task force funded and spearheaded by the federal government. The U.S. Court of Appeals for the Eighth Circuit held, in 2013, that there need not be an actual victim involved for the offense of sex trafficking. Since 2009, the U.S. Department of Justice has been training and giving "written guidance to federal prosecutors indicating that [federal trafficking in persons law] could be used to prosecute customers seeking to pay for sex" with minors, according to Jill Steinberg, national coordinator for child exploitation prevention and interdiction. And the 2015 Justice for Victims of Trafficking Act explicitly added "partonizes" and "solicits" to the means by which someone can be guilty of the federal offense of sex trafficking of children or adults.
Law professor and blogger Eric Goldman is alarmed by the No Immunity for Sex Traffickers Online Act and its potential to decimate Section 230 and large swaths of the internet:
As you may recall, in 2013, 47 state AGs (including California's then-AG and now-Senator Kamala Harris) sent a letter to Congress complaining that Section 230 prevented them from squashing Backpage and requesting that Congress amend Section 230 to exclude all "federal *and state* crimes." Congress never responded to the letter–until now. Consistent with the AGs' request, Rep. Wagner's bill would open up Section 230 to state crimes, but only if the crimes relate "to sexual exploitation of children or sex trafficking of children"–a smaller universe than the AGs' request to open up *all* state crimes.

But the [new] bill would also go much further than the AGs' request to loosen up criminal enforcement. The bill would also open up Section 230 to civil claims "relating to sexual exploitation of children or sex trafficking of children." What does that mean? I'm not sure, but I expect crafty plaintiffs' lawyers could find dozens or hundreds of tort claims that they could argue, consistent with Rule 11, relate to this exclusion. If so, it will be open season on defendants who think Section 230 protects them.

Plus, the door would be open for states to enact new laws that could get around Section 230. For example, imagine a state currently has, or newly enacts, an existing strict liability crime, with a bonus civil cause of action, against publication of online prostitution ads. The strict liability rule might run into First Amendment concerns, but we won't know that until the court challenge. As we know, if there's not a single home for them, online prostitution ads migrate into other topics. So any classified ad or message board service–even those that are completely free–would need to prescreen most/all user postings to screen out the possibly-small percentage of those postings that violate the new law. The overall cost imposition on publishers, and associated chilling effect, attributable to the law would be huge. Note that the law doesn't limit itself to ads, so new crimes and torts could reach even non-commercial activity related to child sex trafficking (whatever that means).
This sort of "scope creep," writes Goldman, is why "'small' exceptions to Section 230 rarely remain small in practice." Goldman also notes that "Congress hasn't changed Section 230's core immunity since the beginning. In contrast, this bill would dramatically reshape Section 230's contours."
Goldman may underestimate the effect such a reshaping could have even without other changes. With Backpage's adult-ad section shuttered as of early 2017, it's hard to imagine what Rep. Wagner's proposal "seeks to restrict or what existing behavior the bill wants to stop," he writes. But the adult section's shutdown certainly hasn't ended online prostitution marketing, not even on Backpage; people are simply posting adult ads to other sections of the site. Plus there are still prostitution ads on Craigslist and other general classified sites, and all sorts of smaller, sex-work-specific advertising forums. There are sex workers—on both the higher and lower end spectrum—marketing themselves and being marketed on Twitter, Tumblr, Instagram, "sugar baby" and dating websites, personal pages hosted by Blogger and WordPress, etc. And when it comes to child exploitation prosecutions, it's not infrequently that cases involve teens enticed by a pimp/trafficker or introduced to a potential customer via social-media sites (especially Facebook) and messaging apps. Law enforcement would find no shortage of possible targets if Backpage disappeared tomorrow.
Politically, the measure has bright prospects. Not only does it have bipartisan backers, but politicians are practically allergic to voting on principle when it comes to bills that invoke the words "child sex trafficking" (see Rand Paul, staunch advocate against mandatory minimums, and the 2015 "Justice for Victims of Trafficking Act"). And as Tim Cushing writes at Techdirt, "the recent arrival of former California attorney general Kamala Harris (a newly-elected Senator) should ensure lousy, internet-damaging bills aren't limited to the House. It's a chance to make earlier complaints become debilitating statutes. Goldman notes the bill not only duplicates Rep. Wagner's previous human trafficking law (which was passed), but echoes a 'Let's Blame Backpage!' letter sent [by Harris and other attorneys general] to Congress back in 2013."
Cushing also notes that this same idea of a "narrow" exception to Section 230 immunity "has been floated as a way to tackle the revenge porn problem." Why? "It's almost always easier to locate and serve/prosecute site owners than it is to go after those actually violating laws."