Feds Drop Child Porn Charges, Saying the Source of Their Evidence Is Secret
The DOJ won't reveal the source code for the software it used to identify Playpen visitors.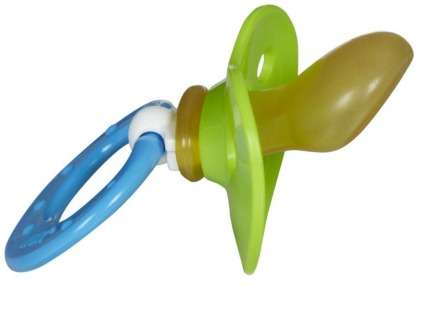 Federal prosecutors in Seattle are dropping their case against Jay Michaud, a Vancouver man accused of accessing Playpen, a dark-web child pornography site that the FBI ran for 13 days in 2015 as part of a sting operation known as Operation Pacifier. But as Cyrus Farivar explains at Ars Technica, the decision has nothing to do with the morally dubious premise of that operation, which involved distributing child pornography to catch people who look at it.
Instead the Justice Department was stymied by another problem of its own making. Last year Robert Bryan, a federal judge in Tacoma, ruled that the government must reveal the source code for the "network investigative technique" (NIT) that the FBI used to get around the Tor anonymizing software shielding Playpen's visitors if prosecutors want to use the evidence obtained with the NIT against Michaud. Since the Justice Department says the source code is a secret, the evidence was suppressed.
"The government must now choose between disclosure of classified information and dismissal of its indictment," Annette Hayes, the U.S. attorney for the Western District of Washington, wrote in a motion filed on Friday. "Disclosure is not currently an option. Dismissal without prejudice leaves open the possibility that the government could bring new charges should there come a time within the statute of limitations when and the government be in a position to provide the requested discovery."
Operation Pacifier led to charges against nearly 200 people, many of whom have already pleaded guilty. Last year a defendant in West Virginia, Michael Lough, withdrew his guilty plea after a federal judge in Massachusetts suppressed evidence obtained with the government's Tor-compromising software. In the latter case, U.S. District Judge William G. Young ruled that the federal magistrate who issued the warrant allowing use of the NIT exceeded his jurisdictional limits by purporting to authorize searches outside the Eastern District of Virginia, where the Playpen server was located but the defendant was not. At least half a dozen other judges have agreed that the warrant was invalid because of that jurisdictional error, although some decided that the evidence obtained with the warrant still could be used because it qualified for the "good faith" exception to the exclusionary rule.
Lough, by the way, originally pleaded guilty to a single count of possessing child pornography, which under federal law is punishable by up to 10 years in prison but carries no mandatory minimum. The FBI agents who ran Playpen for two weeks, by contrast, committed multiple counts of distributing child pornography, which is punishable by up to 20 years in prison and carries a five-year mandatory minimum.