Donald Trump and the Judiciary: Damon Root Visits The Fifth Column
Sorting through Neil Gorsuch, the travel ban cases and more, with Reason's resident court watcher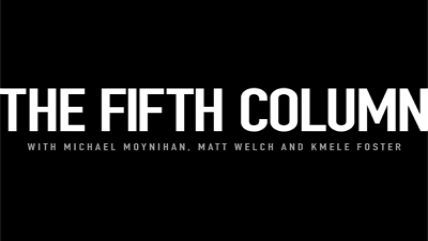 On Friday night, when you people were heading out for your libertine revelries, Reason Senior Editor Damon Root, author of the terrific Overruled: The Long War for Control of the U.S. Supreme Court, was spending nearly two hours dissecting an amazingly busy week on the SCOTUS/judiciary beat for The Fifth Column podcast. With co-host Michael Moynihan making a rare-of-late appearance (along with medium-rare impersonations of Judge Andrew Napolitano), Kmele Foster and I cross-examined barrister Root on the 9th Circuit's travel ban ruling, the shoddiness of the government's arguments, Judge Napolitano's theory of the case, SCOTUS nominee Neil Gorsuch's criticism of Trump's "so-called judge" remark, how Trump's court-bashing compares with Barack Obama's, what Gorsuch's record tells us, why media coverage of the Supreme Court is so awful, plus much more. Non-judiciary issues include the ongoing attacks against Yemen, Rand Paul's vote for Jeff Sessions, and The Decline of Western Civilization: Part II.
You can listen to the whole show here:
For more Fifth Column possibilities, check out iTunes, Stitcher, Google Play, wethefifth.com, @wethefifth, and Facebook.