Trump to Meet Canada's Trudeau, Anti-Trump Protests in Mexico City, Tibet Hopes Trump Can Help Open Dialogue with China: A.M. Links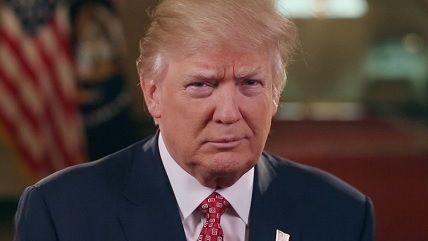 White House

President Trump will meet the prime minister of Canada, Justin Trudeau, at the White House today. Meanwhile, about 20,000 anti-Trump protesters hit the street in Mexico City. The prime minister of the government-in-exile of Tibet says he hopes Trump can open a dialogue between the Tibetan government and China. The Kremlin suggested there may be a meeting between Trump and Vladimir Putin before the G-20 summit in July.

Nearly 200,000 people were told to evacuate the area after an emergency spillway at the Orville Dam in California was found to be at risk of failing.
The U.S., Japan, and South Korea called for a U.N. Security Council meeting after North Korea tested another ballistic missile.
Cancer patients in Yemen face medical shortage as the civil war continues.
A court in Kenya found doctors union officials in contempt and ordered them jailed as a medical strike continues.
The president of Turkmenistan won re-election with an official tally of nearly 97.7 percent of the vote.
Nightly mass protests continue in Romania over corruption in the government.
Adele won Record and Album of the Year at the Grammys.