Get Acquitted on Gun Possession Charges. Get Sent To Prison for Over 3 Years Anyway.
That happened to Wisconsin man Damien Payne, because he was on parole.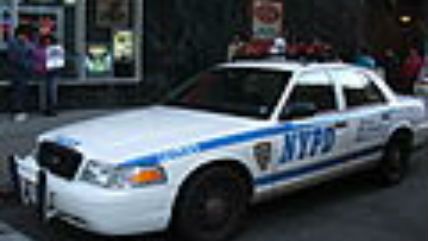 Damien Payne was arrested when he was pulled over for speeding in a car that had his girlfriend's gun in glove box. He was on parole and had a past felony conviction, so was charged with carrying a concealed weapon and being a felon illegally possessing a firearm.
The gun was not his, and he insisted he didn't even know it was there. A jury believed him and acquitted him. (His girlfriend, the gun's legal owner, had a concealed carry permit.)
But because he was on parole, he was subject to the far looser rules that apply to punishing people for violating parole obligations, and the state Department of Corrections decided to send him back to jail for 39 months over the matter anyway.
The Milwaukee Journal-Sentinel has the whole terrible story, in which it points out that to the Department of Corrections, mere preponderance of evidence is enough to lock the man up again, a looser standard than the "beyond a reasonable doubt" of a real criminal case.
Payne hadn't done much to seem a continuing danger to the community, from the Journal-Sentinel report:
At the time Payne's supervision was revoked, he had been living in the community crime-free for nearly seven years, according to his attorney. He had not previously violated any of the rules of his supervision (aside from traffic violations), never missed an appointment with his agent and never tested positive for drugs.

Payne ran his own medical transportation business. His 3-year-old son, Tyson, stayed with him three nights a week.
The ray of possible light, the Journal-Sentinel reports, is that "Milwaukee County Circuit Judge Stephanie Rothstein has agreed to review Payne's revocation case and decide whether the department acted 'erroneously, arbitrarily, capriciously and contrary to law,' as his attorney, Jessica A. Klein, contends."
But for now Payne is in prison, as he's been ever since his arrest. Judge Rothstein will consider the issue in April.
Those on parole to whom this sort of thing happens can only appeal the decision to send them back to prison without having been adjudicated guilty of a crime:
at a hearing before an administrative law judge, a lawyer who works for the state Department of Administration.

Having a jury or circuit judge hear the revocation case at that point is not an option. Instead, ex-offenders who wish to appeal must do so via the Wisconsin Division of Hearings and Appeals…

In addition to lower standards of proof, people accused of violating probation, parole or extended supervision do not have the right to have a jury decide their cases. They are not provided with legal help for their appeals but must hire and pay their own lawyers.

Finally, while circuit judges may choose to review a department's decision — as Rothstein did by issuing what is known as a writ of certiorari — they are not required to do so.
That's just one example of the potential injustices hanging over the heads of those stuck in the parole system. Payne's not alone in this crummy situation:
About 70% of some 3,000 ex-offenders sent back to prison without being convicted of new crimes in 2015, the most recent year available, were "suspected of criminal activity," department statistics show.
One of the reasons the administrative law judge thought 39 months in prison for this crime he did not commit was just was because Payne had admitted to having consumed alcohol, also forbidden by his parole obligations. (He was far below the legal drunk driving limit, however.)
Payne's original crime for which he was on parole was being "party to..burglary while armed with a dangerous weapon" when he was 19. (He is now 35.) He testified against co-defendants in that case, one of whom shot a man in the leg in the course of the burglary.
The Journal-Sentinel quotes Payne: "I'm not a criminal anymore, I'm not even much of a rule breaker. Truthfully, the 9 years I previously served in prison successfully helped eliminate any aberrant inclinations I may have had…To think that a mistake, outside of my control, could take me away from my son for 3 years, force me to fold my business, and liquidate my assets, tarnish my business reputation I'd worked so hard to build, is disheartening."
Reason on parole.