Obama's Belated Drug War Retreat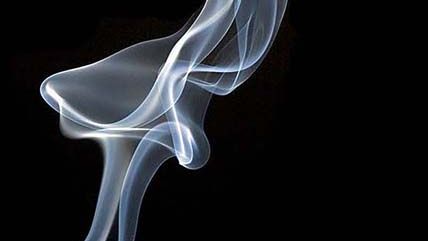 Before moving into the White House, Barack Obama described the war on drugs as "an utter failure," candidly discussed his own youthful drug use, criticized our excessively punitive criminal justice system, called for the decriminalization of marijuana, and rejected federal interference with state-authorized medical use of the plant. But with the exception of a crack sentencing reform bill he signed in 2010, Obama's first term was a big disappointment for those who expected him to de-escalate the war on drugs.
Some reformers held out hope that once Obama was safely re-elected, he would finally act on his avowed belief that the war on drugs is unjust and ineffective. To some extent, those optimists were proven right. During his second term, Obama tolerated state-level legalization of marijuana, talked honestly about the relative hazards of alcohol and marijuana, removed barriers to medical marijuana research, shortened more than 1,000 drug offenders' sentences, and spoke out against draconian drug penalties.
During Obama's first term, the promises to respect state policy choices were contradicted by medical marijuana raids, prosecutions, and forfeiture actions. But the 2012 elections, when voters in Colorado and Washington approved initiatives that legalized marijuana for recreational use, presented him with a moment of truth: He could try to stop legalization, or he could step back and let states go their own way. By choosing the latter route, he hastened the collapse of pot prohibition instead of wasting resources on a doomed effort to prevent it.
Obama further undermined prohibition by publicly conceding that marijuana is less dangerous than alcohol. But he was not prepared to change marijuana's legal status at the federal level, whether through administrative action or by urging Congress to act. Although marijuana remains in Schedule I, the most restrictive category under the Controlled Substances Act, the Obama administration did take steps to facilitate studies of the plant's medical applications, removing an extra level of bureaucratic review and allowing independent production of cannabis for research.
After issuing just one commutation during his first term and a total of 20 in 2013 and 2014, Obama tried to make up for lost time by approving a lot more in his last two years. As of December 1, his total was 1,024, almost all involving nonviolent drug offenders, many of whom had received life sentences. He emphasized that Congress had the power to help thousands more by approving retroactive sentencing reforms, a bipartisan effort that fizzled in 2016 amid legislators' pre-election anxieties.
The Obama administration's crackdown on painkiller prescriptions hurt bona fide patients and fed the demand for heroin. But its response to the "opioid epidemic" emphasized treatment and harm reduction rather than punishment. As with marijuana legalization, it's what Obama didn't do that mattered most.
This article originally appeared in print under the headline "Obama's Belated Drug War Retreat".