Obama's Farewell Address Tonight, Trump Hires Vaccine Skeptic to Lead Commission on Vaccine Safety: P.M. Links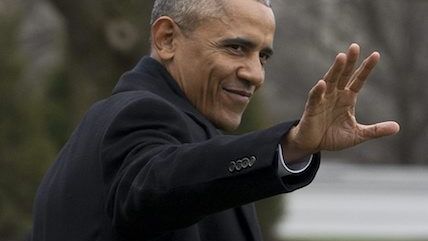 (MICHAEL REYNOLDS / Newscom)
MICHAEL REYNOLDS / Newscom

President Obama will give his farewell address tonight at 9:00 p.m. Check my Twitter feed for commentary.

Vaccine skeptic Robert Kennedy, Jr., who promotes the false idea that vaccines cause autism, will have a role in the Trump administration: chairing a new committee on vaccine safety.
The New Republic did not like Jonathan Chait's new book about Obama's successes.
Study: conservatives are better looking.
Title IX launch hashtag campaign asking Betsy DeVos not to rein in the Office for Civil Rights.
Sen. Jeff Sessions says that if you don't want him to go after marijuana users, you need to change federal law.