Shooting at Ft. Lauderdale Airport; Five Reported Dead, Eight More Injured; Single Suspect in Custody
Updated with more information on suspect Esteban Santiago, age 26; once allegedly claimed he was being forced to fight for ISIS.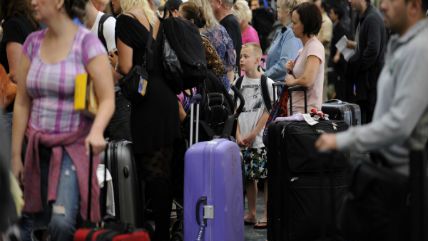 (Susan Stocker/ZUMAPress/Newscom)
A gunman in Florida's Ft-Lauderdale-Hollywood airport shot and killed many people this morning.
While the specifics, as usual in the early reporting on such incidences, are not nailed down, CNN first reported 9 injured and "multiple" dead as of the time of this posting.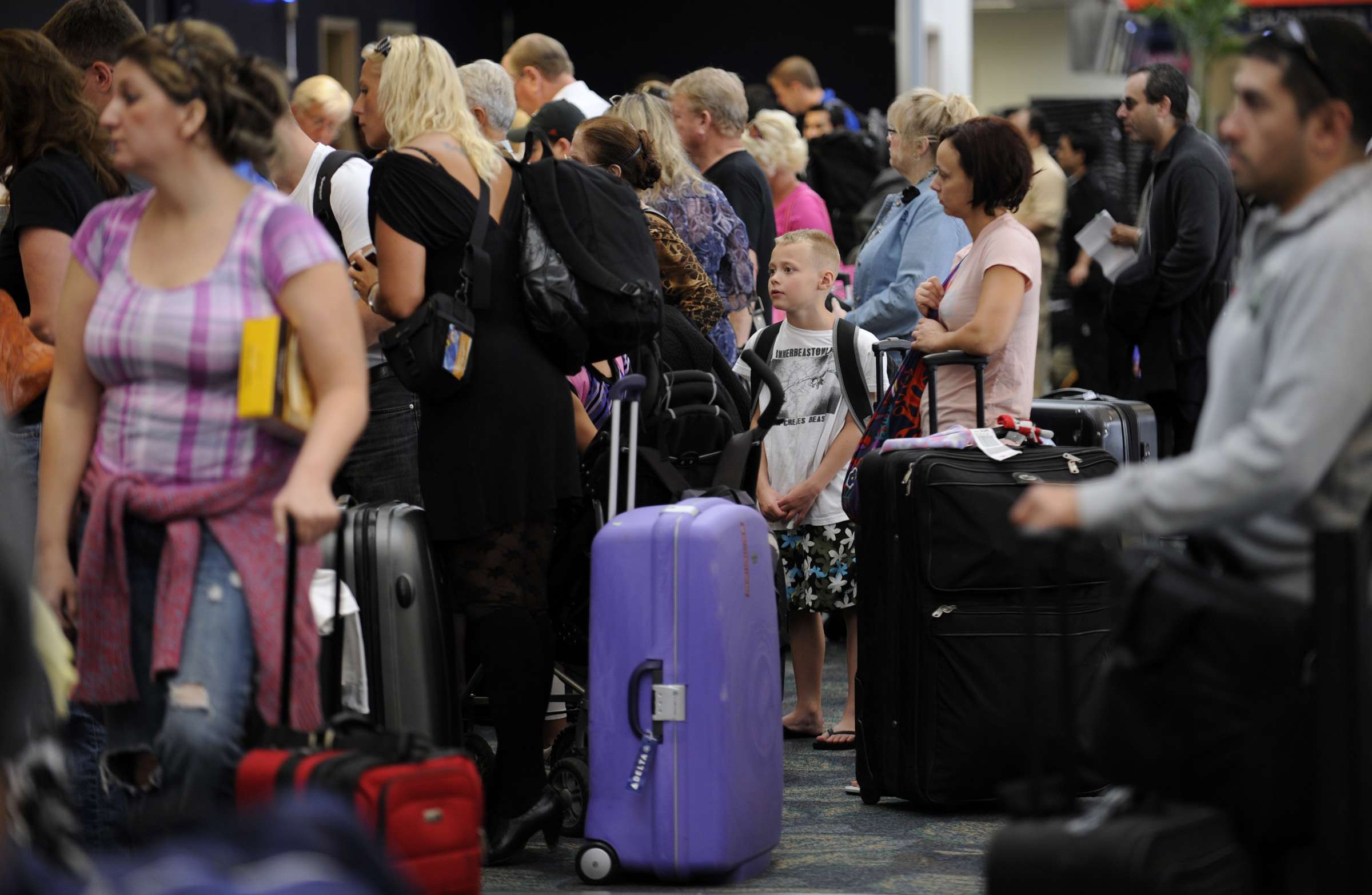 A suspect is in custody, Broward County Mayor Barbara Sharief told CNN. There is no reason to believe he did not act alone. That suspect has not yet been identified and no motive yet being reported.
The shooting happened near the lower level baggage claim at the airport.
The Washington Post is now reporting five dead, eight others injured.
UPDATE (3 pm est): Via Kansas City Star, details on incident and shooter, not verified yet by law enforcement:
Sen. Bill Nelson of Florida said on MSNBC that the shooter is named Esteban Santiago and that the man was carrying a military identification…

Mark Lea, who said he was a witness to the shootings, told MSNBC that the shooter was a man, wearing a Star Wars T-shirt, and that he walked into the baggage claim area of Terminal 2 and opened fire with a single handgun.

Lea said the man said nothing as we he went through three magazines before giving up and sprawling spread-eagle on the flood as a police officer took him into custody.

"He had no intention of escaping," Lea told MSNBC.
UPDATE II (4 pm est). Via Daily Beast a good summation of what's being reported about arrested suspect Esteban Santiago, including his criminal record:
Santiago landed at the airport after a flight. Santiago checked a handgun in his luggage and retrieved it at the Terminal 2 baggage claim, [Broward County Commissioner Chip] LaMaca wrote [on Facebook], adding that he loaded the gun in a bathroom then came out and opened fire. NBC News, citing law enforcement officials, confirmed LaMarca's story…

Santiago was born in New Jersey, according to NBC News, and was a member of the U.S. Army National guard.

Santiago lived in Anchorage, Alaska from 2014 to 2016. Alaska court records show a criminal record there for minor traffic infractions including operating a vehicle without insurance and a broken taillight. Records also show his landlord evicted him for non-payment of rent in February 2015.

In January 2016, Santiago was charged with two misdemeanor crimes: one count of fourth-degree assault and another for damage of property over $50. According to a spokesperson from the Anchorage Police department the incident was related to domestic violence.

The case was resolved in March when Santiago entered into a deferred prosecution agreement, an alternative to adjudication where a state prosecutor dismissed the charges in exchange for Esteban's completion of requirements that are unknown.
UPDATE III (5:45 pm est) CBS Miami reports Santiago in November "walked into an FBI office in Anchorage claiming that he was being forced to fight for ISIS. He was sent to a psychiatric hospital."