Hundreds of Known 'Bad Cops' Are Still on the Job, According to New Report
Almost 10 percent of police officers charged with crimes are still working in law enforcement, new report from Wall Street Journal finds.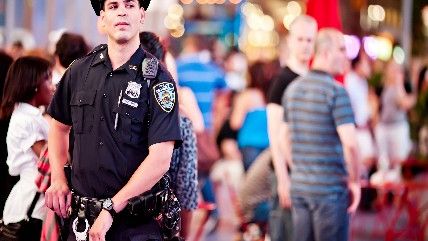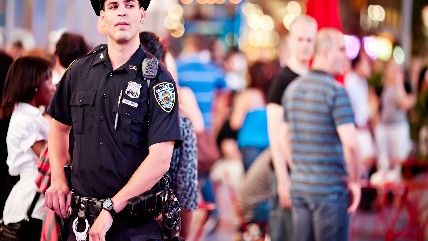 (Andrey Bayda/Dreamstime.com)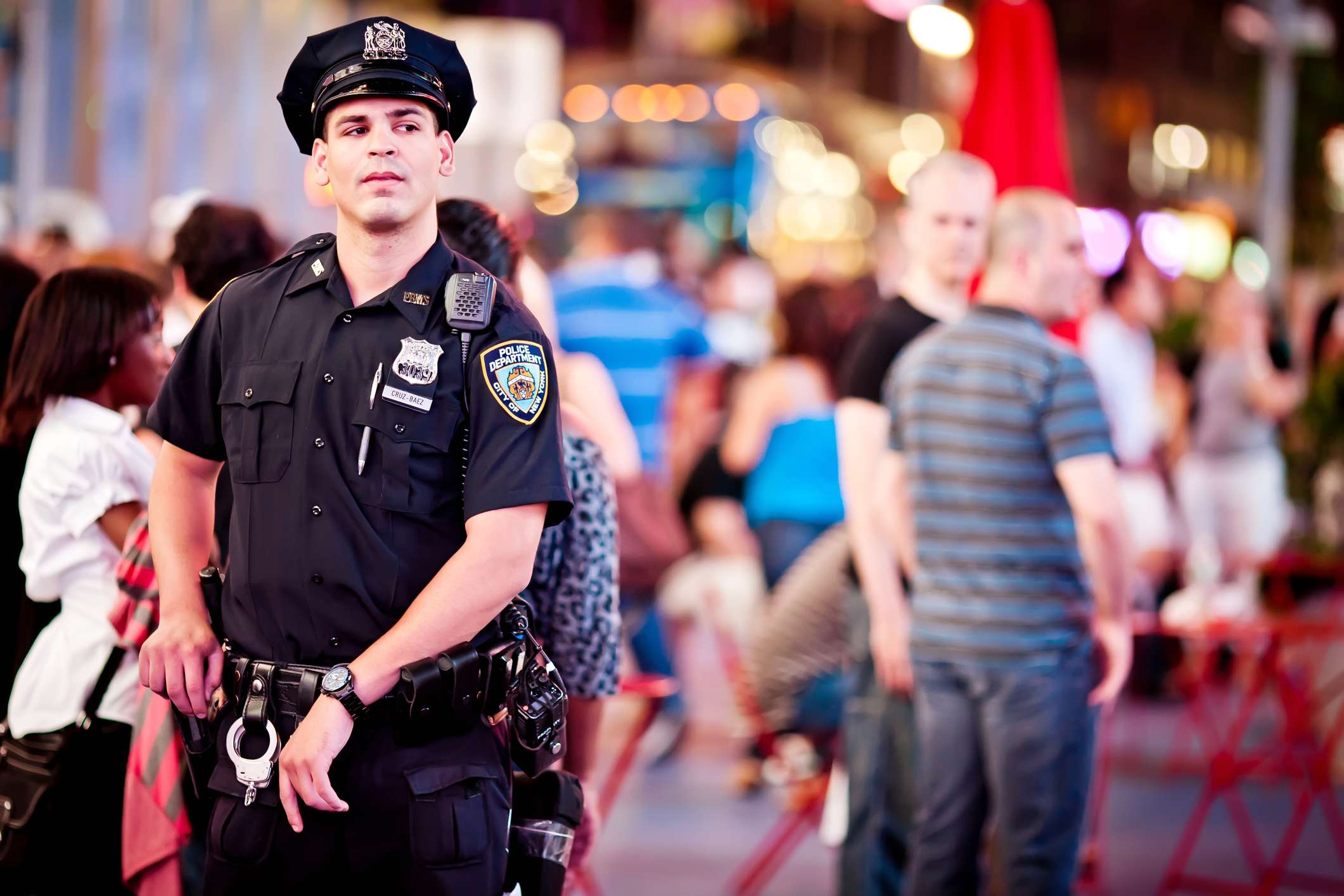 Hundreds of police officers who have been charged with crimes—including driving under the influence (DUI), theft, sexual assault, and other forms of unlawful violence—have been able to remain gainfully empolyed in the law enforcement profession. Thousands more remain eligible to work as cops, according to a new report from the Wall Street Journal.
As I've written for Reason, police officers who have lost their jobs for misconduct can often get new jobs because of the inconsistency in reporting police decertifications (essentially, the loss of an occupational license to work in law enforcement) on a state by state basis.
Some states decertify more than others, and not all of them report their data to the volunteer-run database that keeps track of police decertifications. Six states, all heavily Democratic states with strong public sector labor unions, do not decertify police officers at all. The Journal correctly notes, "Infractions that can disqualify barbers, child-care providers and others needing state certification don't necessarily bar officers from retaining jobs or getting new ones."
Analyzing data on police misconduct cases in all fifty states from 2005-2011, the Journal found from 3,458 officers were arrested and charged with crimes. Of those officers, 332 were still working in law enforcement as recently as 2015, and 1,927 were not working as police officers but were not barred from doing so. According to the Journal:
Some officers stayed in the profession after convictions for killing or injuring people through negligence or recklessness, or for drunken-driving infractions. Others were convicted of crimes such as beatings, brandishing weapons illegally, stealing or lying.

In a few cases, convictions were overturned on appeal, though many underlying facts of the misconduct weren't generally in dispute.
Check out my report on the many stymied efforts to prevent decertified police officers from finding new jobs as cops. It includes the only known instance of Sen. Charles Schumer (D-N.Y.) being wary of supporting regulatory legislation, in this case, legislation which I described as helping to prevent the hiring of "armed agents of the state who are granted the right to use lethal force that have been banned from working as cops elsewhere."