A Free Market Friend at the FTC
Meet Federal Trade Commissioner Maureen Ohlhausen.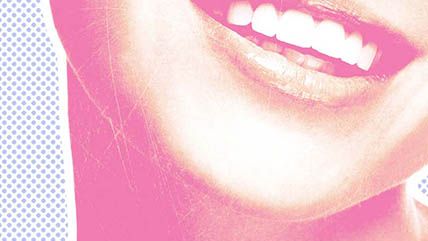 It's not every day that libertarians find themselves cheering for the Federal Trade Commission (FTC), the powerful D.C. agency responsible for enforcing U.S. antitrust laws. But that day came on October 14, 2014, when the U.S. Supreme Court heard oral arguments in the case of North Carolina Board of Dental Examiners v. Federal Trade Commission.
At issue was whether the dental board, a state agency largely staffed and controlled by licensed, practicing dentists, was guilty of using public power for personal gain when it prevented non-dentists from competing in the state's lucrative teeth-whitening market. In February 2015 the Court ruled against the board's "private self-dealing," with Justice Anthony Kennedy declaring that "active market participants cannot be allowed to regulate their own markets free from antitrust accountability."
It was a resounding defeat for overreaching state regulation. And it came about thanks in no small part to the patient efforts of the FTC's only current Republican commissioner, a self-described devotee of economic liberty named Maureen Ohlhausen. Sitting in her Washington office, Ohlhausen says her vision is for the commission to "promote greater competition and choices for consumers, but also liberty for people who want to enter these businesses." The victory in North Carolina Dental "was the culmination of 15 years of efforts."
Many of those efforts involved reforming the way the FTC itself does business. "The more you focus on private anti-competitive behavior," she says, "the more incentive people have to run to the state and try to get the state to bless what they're doing." That's why Ohlhausen and her allies have been pushing the FTC to use its antitrust authority against protectionist state regulations, including occupational licensing.
At first the agency's antitrust litigators resisted the strategy. "They kept saying, 'No, we'll never win,'" she says. But eventually they came around and, in the end, the FTC did win.
Not surprisingly, Ohlhausen's free-market views have ruffled feathers on both sides of the political aisle. "The Democrats [at the FTC] say, well, we don't want to seem like we're against all regulations," she says. Meanwhile "the Republicans might be worried about trammeling too much on state rights and state prerogatives."
What about those federalism concerns?, I ask. Should we be worried about the FTC asking the federal courts to overrule state regulations or state licensing boards? When it comes to "competition and economic liberty," Ohlhausen replies, "the federal government or the state government can impinge inappropriately."
Ohlhausen has a record of defending economic liberty. In 2003, for example, while working at the FTC's Office of Policy Planning, she helped draft a staff report detailing the economic harms in terms of cost and variety that result when states restrict internet wine sales. Two years later, the U.S. Supreme Court cited that report in its decision in Granholm v. Heald, which struck down laws in New York and Michigan prohibiting consumers from ordering wine directly from out-of-state wineries.
But North Carolina Dental is Ohlhausen's greatest achievement so far as an FTC commissioner. (Her seven-year term expires in 2018.) The matter originated back in 2006, when the state dental board began sending cease-and-desist letters to non-dentists who offered teeth-whitening services at mall kiosks, beauty salons, and similar locations. The board insisted its actions were undertaken entirely in the name of public health. In reality, teeth whitening is a harmless activity, and the kits used by the non-dentists were available for over-the-counter purchase by the general public.
A closer examination revealed what was really going on: The overwhelming majority of the board's members were dentists elected by other dentists, which meant they had a direct financial interest in excluding their non-dentist competitors from the marketplace. As the FTC noted in the brief it filed at the Supreme Court, "at least eight of the [dental board's] ten dentist members who served during the period at issue here provided teeth-whitening services in their private practices, in some cases earning tens of thousands of dollars."
Looking ahead, Ohlhausen tells me that one of her biggest long-term goals is to instill an ethos of "regulatory humility" at the FTC and other agencies. Far too many officials hear about a new business or a new technology and say, "Oh gosh, there's something new, we need new regulation," she says. "I hate that."
This article originally appeared in print under the headline "A Free Market Friend at the FTC".