Former Milwaukee Cop Charged in Fatal Shooting of Sylville Smith; Was Fired for Separate Sexual Assault Charges
Faces 60 years in prison on one count of first-degree reckless homicide.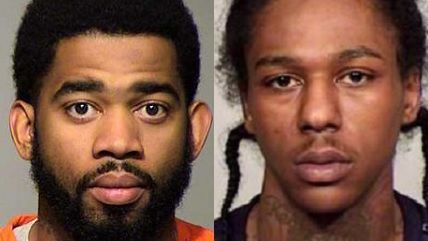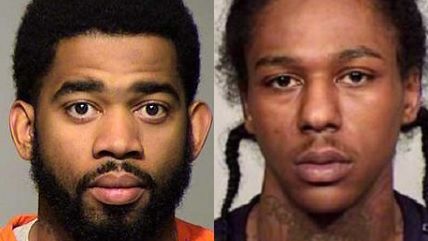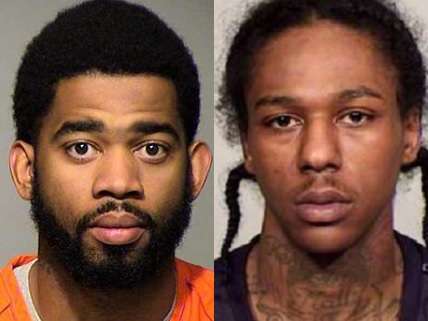 Dominique Heaggan-Brown, the former Milwaukee police officer who shot and killed Sylville Smith after a foot pursuit in August, setting off several days of protests, some of which turned violent, has been charged with one count of first-degree reckless homicide, which carries a maximum penalty of 60 years in prison.
The district attorney's office filed charges after receiving a report from the state Department of Justice at the conclusion of its investigation. Wisconsin is one of a few states where police shootings trigger an at least nominally independent state investigation—the Heaggan-Brown investigation involved a number of former Milwaukee police officers, although the attorney general, Republican Brad Schimel, said he did not see that as a conflict of interest.
According to the criminal complaint, as reported by Fox 6, body camera footage showed Heaggan-Brown shooting Smith once while he was armed, and then again after he had thrown his gun away and had his hands at his head. Heaggan-Brown claimed he believed Smith was reaching for his waistband for another gun, but according to the complaint neither Heaggan-Brown nor his partner searched Smith for a second weapon after he was shot.
Heaggan-Brown was fired in October, although the termination was related to a separate criminal complaint, which accused the officer of sexual assault. He was charged with two counts of second-degree sexual assault, two counts of prostitution and one count of capturing an intimate representation without consent (taking nude photos). Elizabeth Nolan Brown included him in a round-up of police officers accused of sexual misconduct. A statement from the department at the time said he was fired because officers are expected to obey local, state, and federal laws, and because the department expected employees not to "behave in such a way that a reasonable person would expect that discredit could be brought upon the department, or that it would create the appearance of impropriety or corruptive behavior."
Republican Gov. Scott Walker, who signed the legislation mandating state review of police shootings, released a statement saying he didn't want to pre-judge the case and stressing that "overwhelmingly" law enforcement officials do a "tremendous job under difficult circumstances" but that nevertheless "if people are violating the law, no matter if they're in law enforcement or not, they should be held accountable."
Milwaukee Police Chief Ed Flynn recently wrote about the importance of disciplining cops for misconduct even in cases where that misconduct is found lawful. "If police chiefs do not accept this responsibility, public expectations for accountability will focus exclusively on criminal sanctions and the enactment of laws that will criminalize consequences of police decisions made under conditions of extreme stress overwhelmingly made for the public interest," Flynn argued. "That would be bad for the police, bad for the community, and have devastating consequences for the safety of both."