Facial Recognition? There's an App for That, and U.S. Law Enforcement Has Been Helping Private Companies Use It
Soon shopping malls and theaters can run surveillance images through an app to access state, federal, and international law enforcement watch-lists.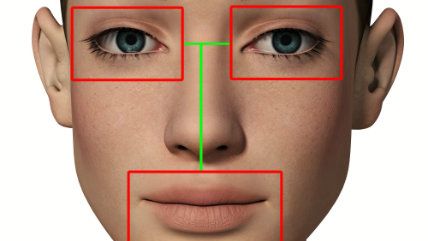 (ALFRED PASIEKA/SCIENCE PHOTO LIBRARY/Alfred Pasieka/SPL/Newscom)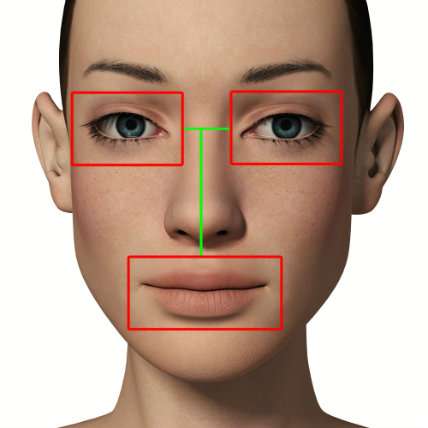 Las Vegas-based startup Biometrica Systems describes its business as "creating software and systems that link the physical to the digital" and vice versa, "with the intention of minimizing criminality" and "events that could lead to crime."
The company's encrypted Security & Surveillance Information Network (SSIN) is already used by law-enforcement and gaming, retail, and hospitality businesses to share real-time information about suspicious incidents and individuals. Now, the network's newest iteration will give clients "the ability to run facial recognition scans of any individual or group on their properties and match them against a law enforcement verified database of criminals numbering in the millions, including more than one million registered sex offenders"—all using a convenient mobile app. What could go wrong?
Initially focused on the casino and gaming sector, Biometrica has since expanded SSIN to serve "shopping centers, stores, malls, and movie theaters." In an explanation of Biometrica products, the company website notes that federal and state governments have been "seeing the upside of sharing data with private partners" and that has allowed Biometrica to "collect and amalgamate several different law enforcement watch-lists—local, federal, state, and international."
And this, in turn, has allowed Biometrica "to create a composite set of images of an individual and their known associates, and build a set of dynamic attributes to attach to the individual and/or group" to provide businesses with a more "holistic" way of conducting "threat identification and crime prevention."
In a show of spectacularly creepy bravado, Biometrica CEO Wyly Wade called the new SSIN "revolutionary," and not only for security and surveillance companies. "This might be the first time a private company has taken Department of Defense-developed Facial Recognition software… and attached that to mobile devices for private customer use," he said.
The facial-recognition app can also benefit "non-bank financial institutions," said Biometrica Chief Financial Officer Nigel White in a statement. "They have an imperative to fulfill Know Your Customer requirements on an everyday basis. Helping them have access to faces and backgrounders of known white-collar felons in the system, will support their KYC and Anti-Money Laundering obligations."