Texas Deputies Tase Wheelchair-Bound Woman Who Had Been Recording Them
Sheketha Holman was tased while in her wheelchair after video recording officers arresting her daughter. She claims she was tased again while handcuffed.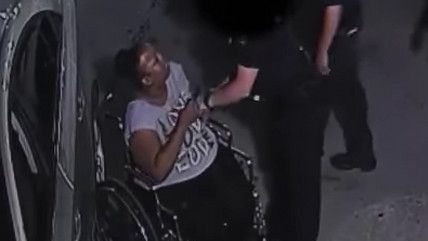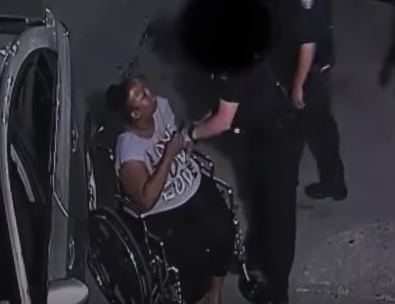 Sheketha Holman, 36, was tased by Harris County Sheriff's deputies while sitting in her wheelchair after shooting cellphone video footage of her pregnant daughter being arrested.
Holman told KHOU-TV that the incident—which took place at a gas station earlier this month—transpired while her daughter was being arrested for marijuana possession and criminal mischief. Holman says, "They were grabbing her handcuffs and ramming her into the back of the car. I was like, 'Hey! Hey! Don't do that! She's pregnant!"
From there, Holman began shooting video of the arrest from her wheelchair, to which officers told her she was trespassing and directed her to leave the area.
Surveillance video footage (which does not contain audio) of the incident shows Holman wheeling herself away from the officers and toward a car. A deputy grabs the phone from Holman, throws it through the car window, and attempts to place Holman in custody as two other officers approach. After one officer attempts to put Holman's arm behind her back, causing her obvious pain, another officer tases her from behind, forcing her to fall out of her wheelchair.
Holman, who is not a paraplegic, has regularly used a wheelchair for several years following a car accident and back surgery. She claims she was tased again while handcuffed and on the ground, which the Harris County Sheriff's Department denies. Holman was charged with trespassing and resisting arrest.
KTRK-TV reports that a Sheriff's Department internal affairs investigation into the incident is pending, but that a spokesperson told them department policy is that "a deputy can use a taser when he or she feels a person is out of control or not complying."
Watch surveillance footage of the incident below: